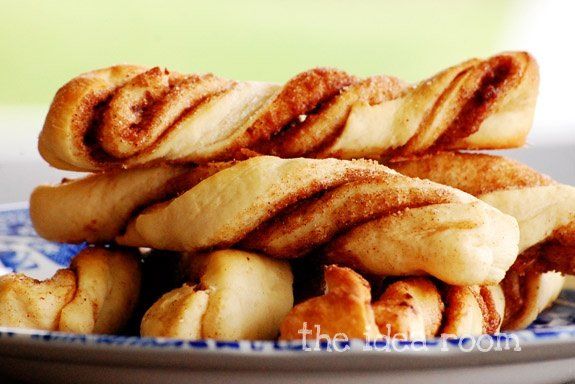 We made some yummy Cinnamon Twists the other day because it was cold and snowing outside…in April! That is just not right, but it put me in the mood to bake something new. I was in the mood for cinnamon rolls but didn't want to invest much time. Another bonus is that these twists have fewer calories too! For a downloadable recipe click here.
Sweet Dough:
2 pkg. yeast
1/4 c. sugar
1 c. warm water
1/3 c. nonfat dry milk
1/4 c. vegetable oil
1 tsp. salt
1 egg
3 and 3/4 to 4 and 1/4 c. all purpose flour
1. In a large bowl, sprinkle yeast and sugar over warm water. Stir with a wooden spoon until dissolved. Add dry milk, oil, salt, egg and 2 c. of the flour. Mix until well blended; about 3 minutes.
2. Stir in enough additional flour to make a soft dough. Knead on a lightly floured surface until no longer sticky; about 5 minutes.
3. Cover and let rest 15 minutes.
Filling:
1 c. sugar
2 Tablespoons grated orange peel
2 Tablespoons cinnamon
1/4 c. butter or margarine, softened
1. In a small bowl, stir together sugar, orange peel and cinnamon.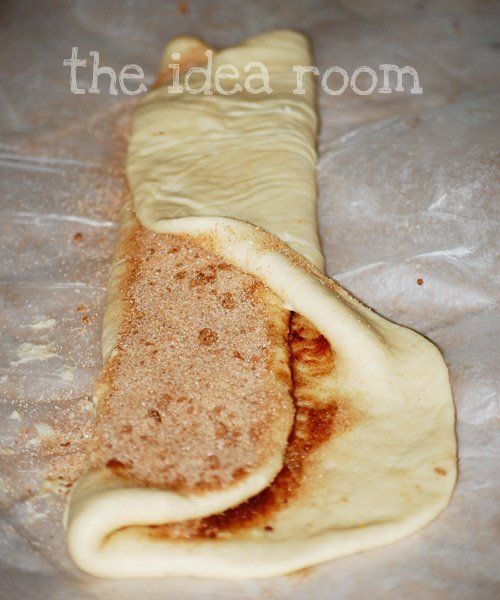 2. Divide the sweet dough in half. On a lightly floured surface roll out one half into a 16×12 inch rectangle. Spread 1 Tablespoon of softened butter, lengthwise, in a 4 inch wide strip, down the center of the rectangle. Sprinkle with 1/4 cup of the sugar mix.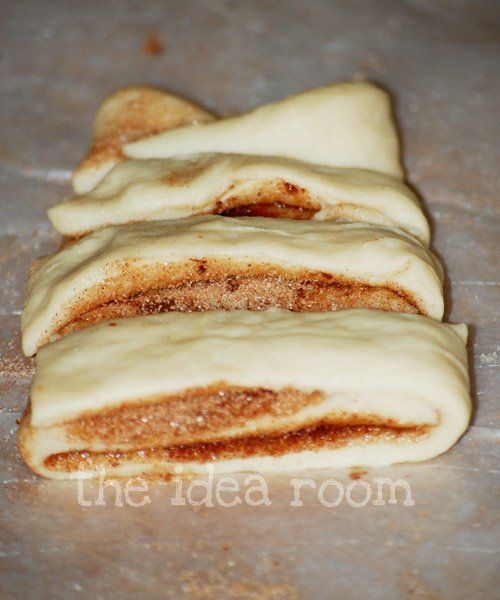 3. Fold the rectangle lengthwise over the sugar. Spread the top of this part with 1 Tablespoon of softened butter and sprinkle with 1/4 cup of the sugar mix.
4. Fold the remaining part of the rectangle over the sugar. Pinch the seam to seal the edge.
5. Cut the folded rectangle crosswise into 16 strips. Twist each strip twice. Place on a greased baking sheet.
6. Repeat steps with the remaining dough, butter and sugar.
7. Cover and let rise until doubled; about 45 minutes. Bake at 375° F (175° C) for 15 minutes or until golden brown. Immediately remove from baking sheets. Serve warm.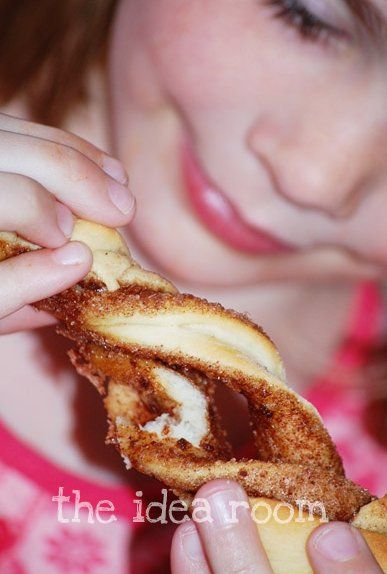 They were a hit! I will definitely make these again, but I will use brown sugar instead of white granulated sugar. My mom uses brown sugar in her cinnamon rolls and they have a nice caramel like taste to them. I wish I would have thought of that and used brown sugar, even though they were pretty tasty!