**This giveaway is now CLOSED**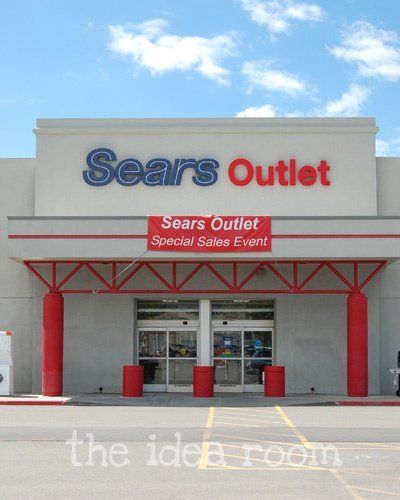 I am sure you have all noticed the Sears Power Outlet Mom Badge on the top corner of my blog and wondered what that really means. Do you remember this post a few months ago detailing what my responsibilities would be? Well, I was able to get my first product to review.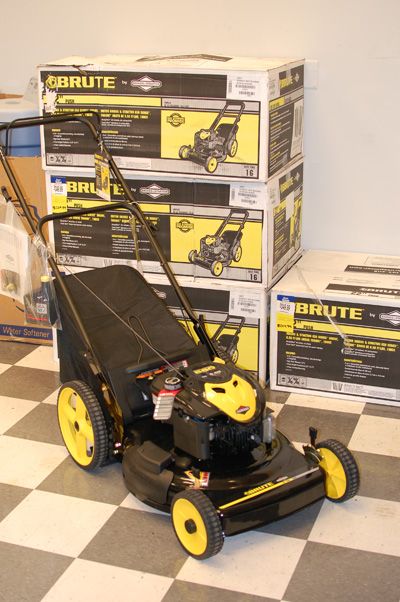 And I reviewed a Lawn Mower…! I know! So exciting! Of all the things I was loving on my visits to The Sears Power Outlet, the lawn mower was high on my list. My main motivation was most likely due to the fact that I mow the lawn about 90 percent of the time at my house. Don't ask me how I ended up on the wrong end of that deal…but I did!
So when our current lawn mower started spewing forth thick black/gray smoke for the first several minutes into mowing the lawn, I knew something had to be done. Then I had to pull the cord about a dozen times to actually get it started. Needless to say it was time for a new one.
Sears timing couldn't have been more perfect.
I have LOVED our new lawn mower from Sears. It starts like a dream…ON THE VERY FIRST PULL! And the cord is so easy to pull…effortless really. I really like how it cuts the lawn too.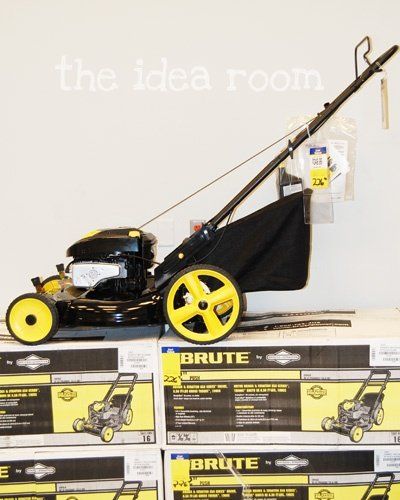 Just so you know, the lawn mower we reviewed is a power push mower. At first I was thinking I was going to miss the self-propelled feature, but I have actually "enjoyed" (for lack of a better word…I am mowing the lawn…) getting a bit more exercise and feel like I have gotten a good workout after mowing the lawn. But my lawn is mostly flat so it hasn't been too bad.
Sears Power Outlet Stores has these mowers at a GREAT price! So go and check them out.
But guess what…along with this review today I am happy to announce that Sears has a little something for my Idea Room Readers…A Giveaway!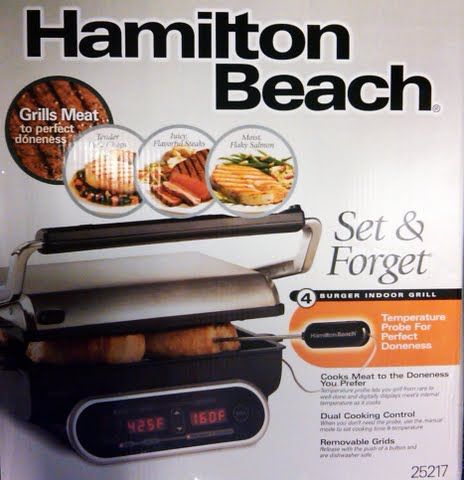 A Hamilton Beach Burger Indoor Grill!
Features of the grill are:
–Temperature Probe for Perfect Doneness
–Audible tone alerts you when food is ready
–Floating hinge adjusts to thickness of food
–Drip Tray for easy clean up
One lucky reader will be able to enjoy this grill in their own home. All you need to do is take a look around the Sears Outlet site and have a look around. Then come back here and leave a comment telling us what you would love to have from their site. That's it!
For an extra entry you can follow Sears Outlet on FB, or twitter. Just leave a separate comment letting us know what you have done.
This giveaway will end on Wednesday, September 8, 2010 at 11:59 pm PT.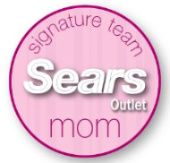 ★Amy