I was so overwhelmed by how many of you entered to be the new Idea Room Organizational Tips Blogger last month. We had 23 of you submit an "application"! I was blown away with the amazing and talented women that are out there. I also enjoyed visiting each and every blog and spending time getting a feel for who each of these women were. I was so impressed and it made my job very difficult. But after much deliberation I finally made a decision.

I'd like to introduce you to Becky…aka Clean Mama…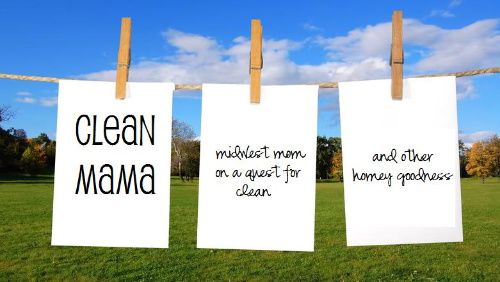 You may be familiar with her blog and her amazing printables. I have even had her on the Idea Room before and I was really happy to see her name as one of the entrants. I am really looking forward to this new series, which will be in conjuction with our continuing Photography Tips series with Kristen Duke. They will be posting every other Thursday and sharing with us their amazing skills and talents, so that we can improve our own.
The new series will be starting in January! I would love for you to share your comment love with Becky and welcome her to The Idea Room! You can find Becky here at her blog, Clean Mama, on her Facebook page here and on Twitter here.
Welcome aboard Becky! We look forward to getting our homes and clutter in tip top shape with you in the coming weeks!
★Amy