We have a winner of the Love Stitched Giveaway! Drumroll please!….
According to Random.org the winner is commentor #97 which is Elise!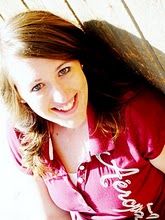 (I borrowed your picture!)
Congratulations Elise! Send me an email and I will get you in contact with Love Stitched for your Gift Certificate. Thanks everyone for playing along and a special thanks to our sponsor Love Stitched!
Be sure to check out Love Stitched for some great Holiday gift ideas for yourself or your friends and family!
★Amy