Let me preface this post by stating the obvious…I am NOT a scrapbooker! I wish I was…but alas, I just don't have any talent in this area…at all! It's sad really! My pictures are all sitting in a big box or on my computer!
I have tried, but I tend to spend hours on one page trying to get everything just right and then for some reason I never feel happy with what I have done…which is just too much pressure for me! Can anyone else relate??
My recipe book is falling apart and I have been wanting to get rid of it for a cleaner, nicer version. So when I came across Becky Higgins recipe scrapbook, I knew it was what I needed to do for my recipes. It is so simple, even I could do it.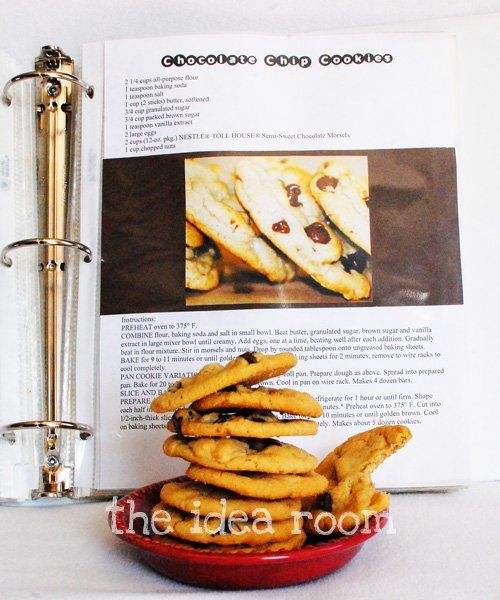 I just do a few recipes at a time and am planning to change out the recipes as I make them throughout the year. This will also encourage me to rotate through our recipes to give us some variety and ensure I get a picture of each item. I just take a picture and then save it and the recipe into a folder and print them out a few at a time to add to the scrapbook.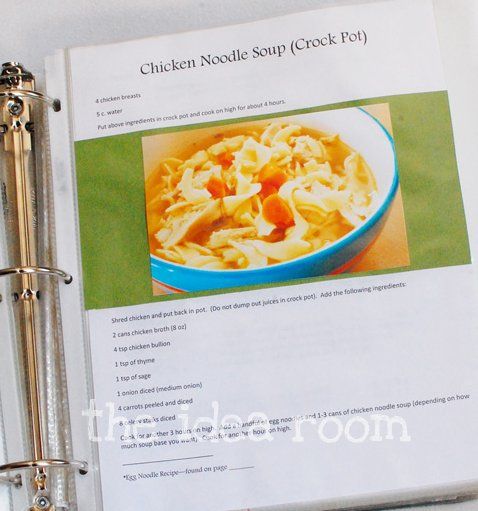 I have already been able to scrap a few recipes and have been really happy with what I have so far. Plus, the pages are easy to clean if you tend to get a bit messy when you cook or bake…*ahem*!
I think this would make a fun gift for family members with some of your family recipes or for college students and newlyweds!
★Amy