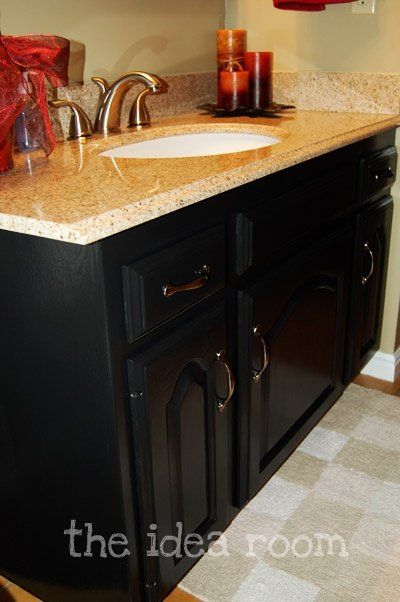 We recently re-finished our main half-bath which I alluded to in a previous post. And today I want to share with you the finished product.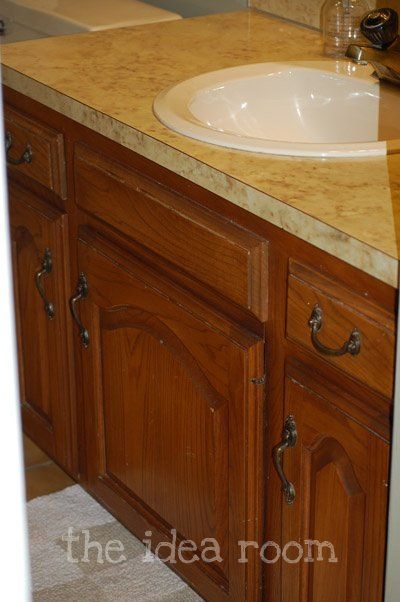 We bought an existing home which was in need of SOME SERIOUS LOVE! But we were up for the challenge. It took a whole summer to remove the wallpaper working almost every night. The previous owners loved their wallpaper and we had several layers to remove. And…they put the wallpaper directly on the drywall in some rooms…what a nightmare! But that is another long post.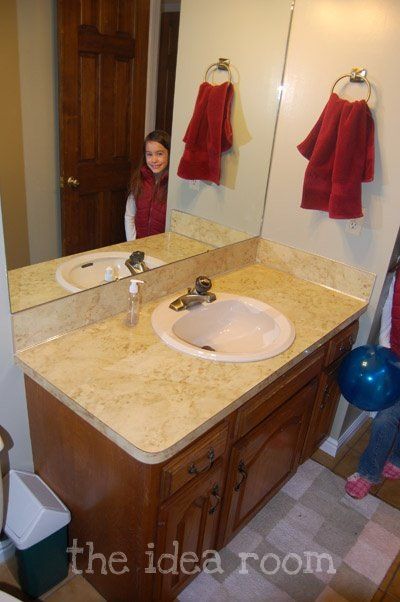 The cupboards are still in pretty decent shape, although a bit outdated. My husband LOVES wood working and worked in a cabinet shop when he was younger. When I casually mentioned that I wanted to paint the cupboards black (inspired by my blogfriend Beckie over at Infarrantly Creative…who is amazing!!), he freaked out. Painting good wood was a serious crime in his eyes.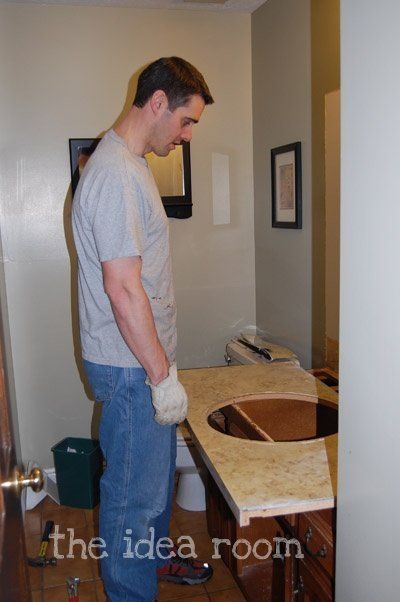 But I kept at it and eventually got him to see the error of his thinking (hehe). We figured that it was just a small cabinet and if we totally messed up then I could get a second job to be able to buy a whole new one.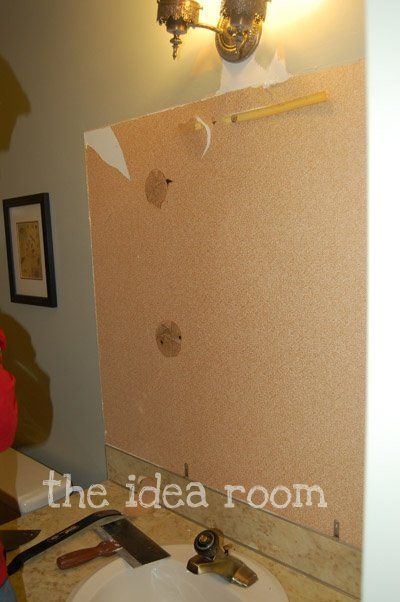 We took the counter top off of the cupboard and removed the plain mirror from the wall. Oh…suprise…more wallpaper! LOL! We also removed the cabinet doors and drawers.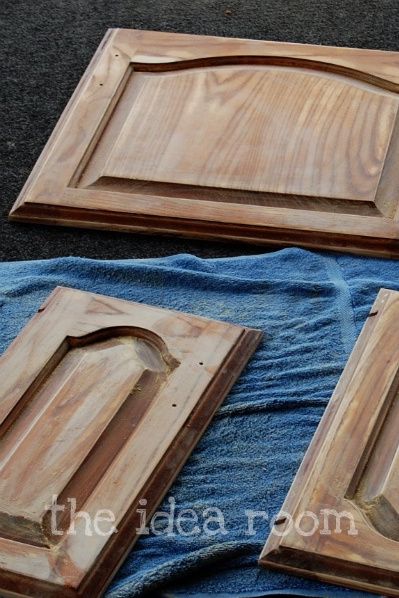 We sanded the entire surface area that we would be painting. I know some people say that is unnecessary, but we wanted to clean them up extra nice as they had some grease and build-up from years of use.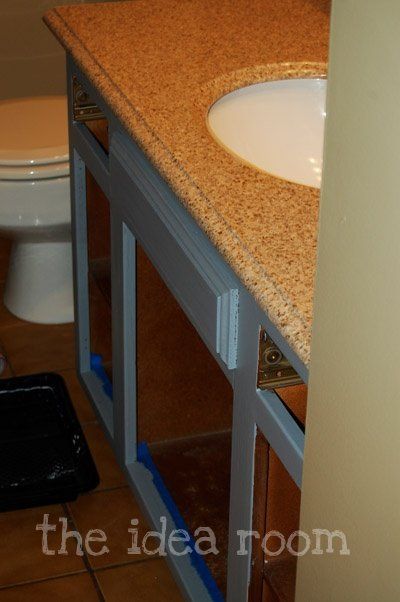 I primed all the surface area and let it dry completely. Patience!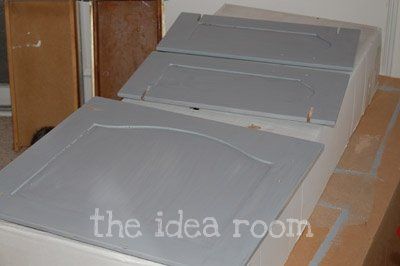 Then I painted the cabinets black. I had to do 2 coats, and the hardest part was allowing it to dry properly and being very careful about drips! In between the different paint coats, I painted the bathroom a nice tan color. The first color we got was a bit dark for the small bathroom space, so I added some white paint to lighten it up a bit and am really happy with the final color. (So, I can't give you a paint name). When the black paint was dry on the cabinet, we painted on a layer of water-based poly-urethane varnish to protect the paint from chipping. It really finished it off nicely.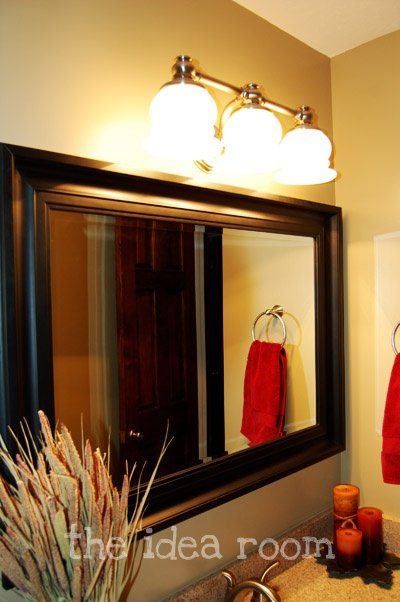 Then we added a framed-in mirror and a much brighter and updated light fixture. I just love how it turned out. Unfortunately, the rest of the family feels the same way and it has become the most congested bathroom.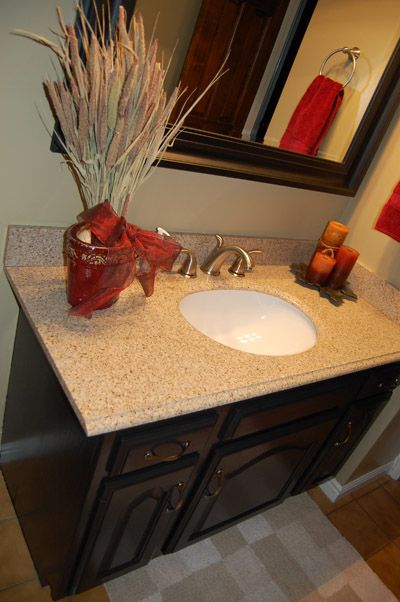 Thanks to my hubby for relenting and letting me paint the cabinet (who, by the way, loves how the cabinets turned out) and for the use his muscles. And thanks to Beckie for giving me the confidence to go through with it.
JOIN OUR NEWSLETTER
Would you like more Recipes, DIY, Printables and Organization Ideas?
---
Subscribing to the newsletter will enable us to periodically send you creative content exclusively for Idea Room subscribers.
*View our Privacy Policy here.