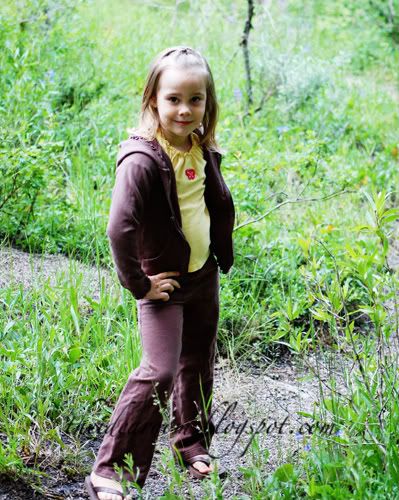 Summer is in full swing around here. The rain has finally let up and the hubby has been dying to get out and go camping, so we begrudgingly complied :), especially because it was on his Father's Day wish list.
We headed out Sunday afternoon, after attending our church meetings. We had gotten all ready to go on Saturday night so it was just a matter of hooking up the tent trailer and heading out.
We stayed in a beautiful campground and the next day hiked up 1,000 vertical feet over 1.5 miles one way to go through the Timpanogos Caves. The kids were great troopers and climbed the whole way without any help. I only had a couple of heart attacks and one panic attack when I let my mind envision one of the kids going over one of the many steep cliffs on the way up. But we made it up and back without any major incidents. Except for the shoe that went awol from the baby's foot while she was riding in the back pack.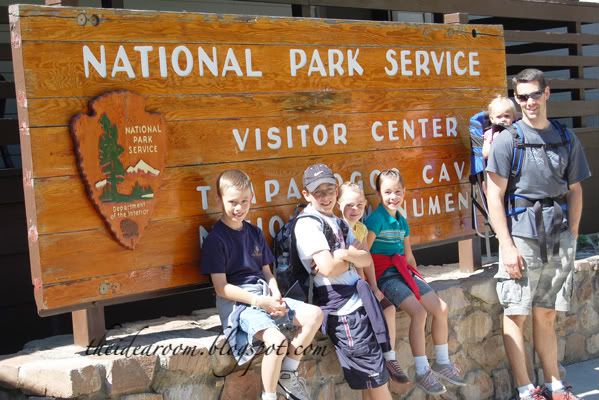 The cave was as good as I had remembered it being when we hiked it about a decade ago. There are some amazing stalagtites and cave formations inside the 1/2 mile long cave. If you have not been and get a chance to go here in Utah, I would highly recommend it!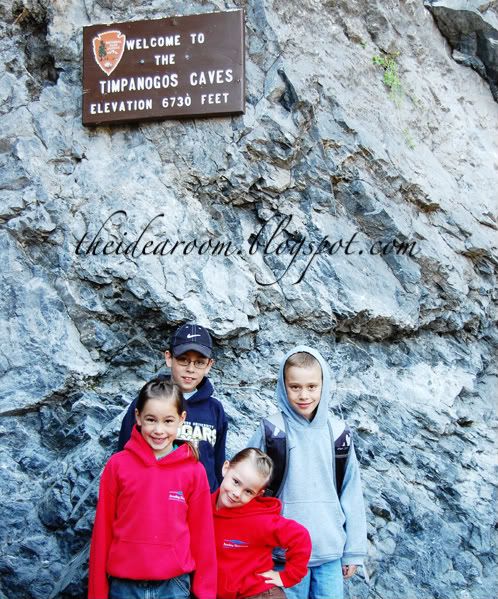 We spent the rest of the day relaxing at a lake while the kids collected moss and fishing line.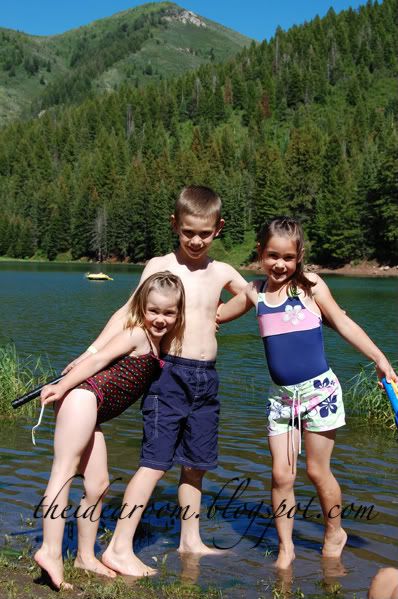 We ate way too much junk food and spent some time exploring every stick and rock around our campsite.
But now it is back to reality: piles of laundry, unpacking, a dirty, neglected house and yard and trying to get rid of smelly campfire smoke in long hair.


As a side note I just wanted to thank all of you for your kind words! I am overwhelmed. Considering that a couple of months ago, for my last giveaway I had a total of 15 comments. Three of which were my sister and a couple of close friends.
You guys are the reason my little blog here has grown so quickly! Thank you for spreading the word. I hope I can keep you all interested in coming back for more! And, mom…commenter #54 or so, I am embarrased to think you thought the only way you might get one of these pendants was to win a giveaway! Yours will be available shortly :).
JOIN OUR NEWSLETTER
Would you like more Recipes, DIY, Printables and Organization Ideas?
---
Subscribing to the newsletter will enable us to periodically send you creative content exclusively for Idea Room subscribers.
*View our Privacy Policy here.