Want to make these fun Candy Cane Heart valentine lollipops? They are really easy, fun and make the perfect small gift!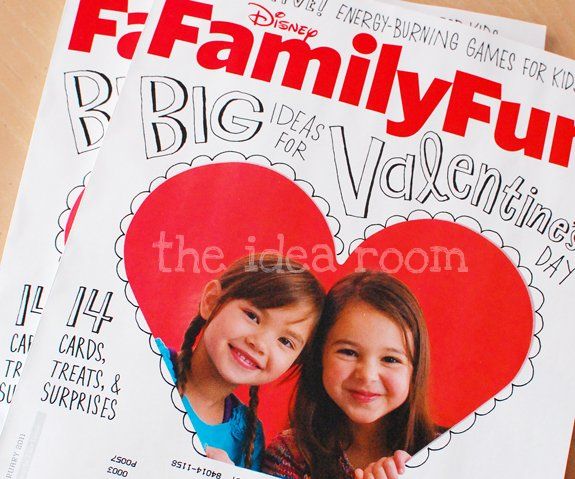 I shared with you the other day about one of my ideas being shared in the February issue of the Family Fun Magazine. Thanks for all your fun and kind comments. And now that the issues are in the store I can share with you exactly what it was…although MANY of you already figured it out ;)!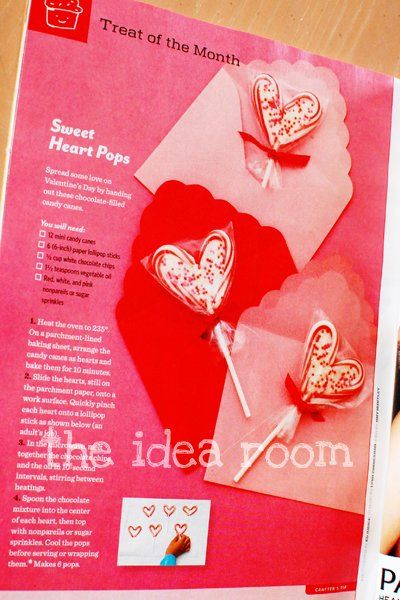 I was contacted back in September by one of the Family Fun editors asking if they could use my Candy Cane Heart Suckers in their 2011 Valentine's Day issue. They had found my idea circulating the web. Pretty fun for me as I had been a big fan of their magazines for a few years now.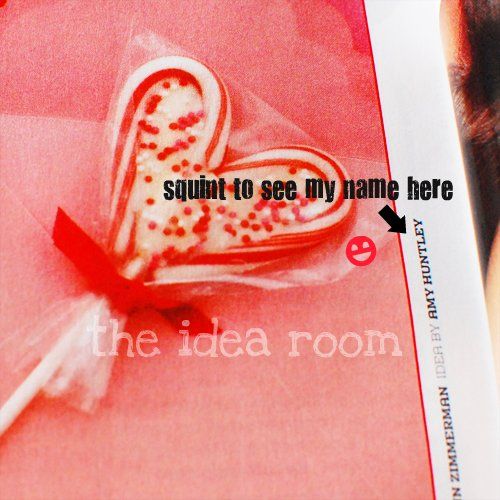 I thought I would share it with you just in case some of you don't subscribe to Family Fun.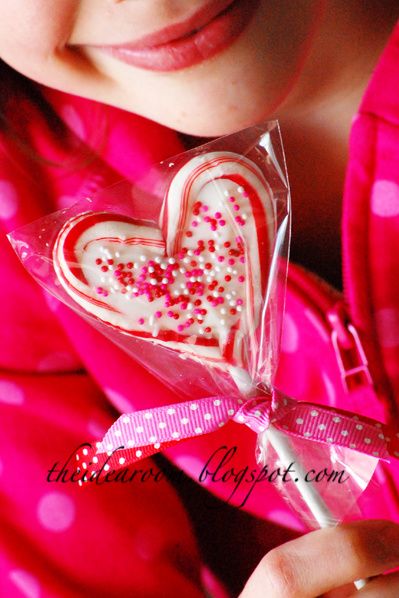 And if you would like to make some for Valentine's Day, here are the directions.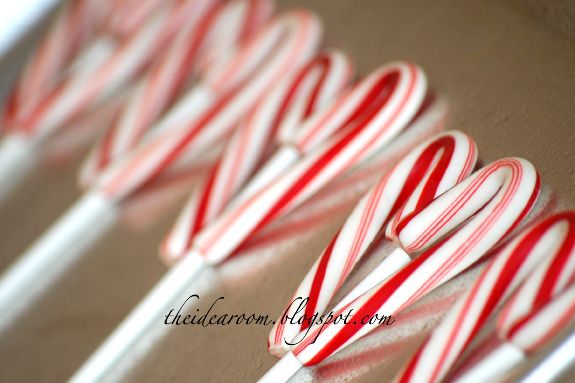 Simply take two (per sucker) small candy canes and place them on a greased cookie sheet in a heart shape. Slide a sucker stick in between them like you see in the picture.
Place them in a heated 350 degree oven and watch them closely. After 3-5 minutes, they will be melty and bubbly. Quickly remove them from the oven and pinch the ends of the candy canes together at the top and bottom of each sucker. Be very careful as the candy will be HOT!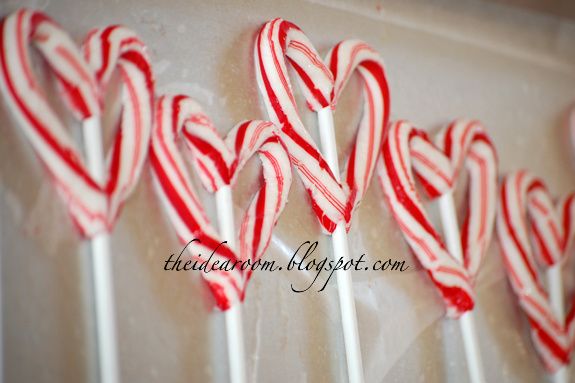 Then set the tray aside to cool. After they have cooled completely melt some white chocolate or almond bark in the microwave. Pour a small amount into the center of the suckers and smooth with your clean finger. I added a few colorful sprinkles as well. Let them cool again before packaging or better yet…Eating!
JOIN OUR NEWSLETTER
Would you like more Recipes, DIY, Printables and Organization Ideas?
---
Subscribing to the newsletter will enable us to periodically send you creative content exclusively for Idea Room subscribers.
*View our Privacy Policy here.