Ever have one of those projects that is N.E.V.E.R.E.N.D.I.N.G…?? My daughter's room has been one of those this summer. But I am happy to say that I am almost there!!
I painted it back in April and here we are in September! I painted it a color that is not normally something I would have chosen. But this daughter's personality is very different than mine and I wanted something she would enjoy and that would reflect her fun personality.
The paint color is Sunwashed Blue from Ralph Lauren in their Island Brights collection. I actually did not use Ralph Lauren paint though. I had Home Depot color match it and went with Behr paint (which I really like).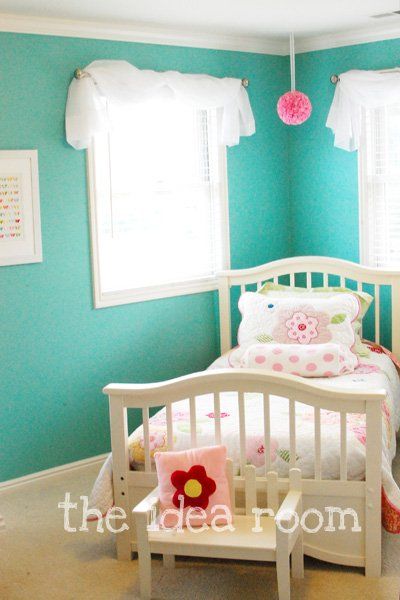 Anyway, I was browsing my favorite websites for some ideas for decorating my daughter's room when I came across these hanging flower balls at House Of Smiths (which by the way is one of my FAVORITE blogs…she is hilarious and I LOVE her decorating style). I knew right away these would be perfect for her room.
They were super easy and inexpensive to make but fairly time consuming! We followed Shelley's tutorial. My girls loved helping me and we worked on them during our Friday Family Movie Nights together. Shelley from House of Smiths found the original idea for making crepe paper roses at Homespun With Heart.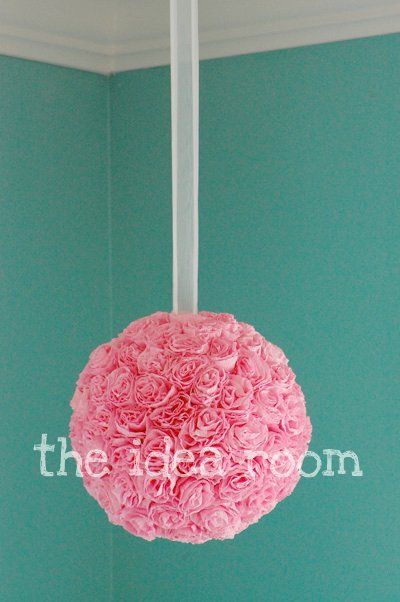 When we finished the first one we immediately hung it up and loved it. This gave us some renewed motivation to finish the others.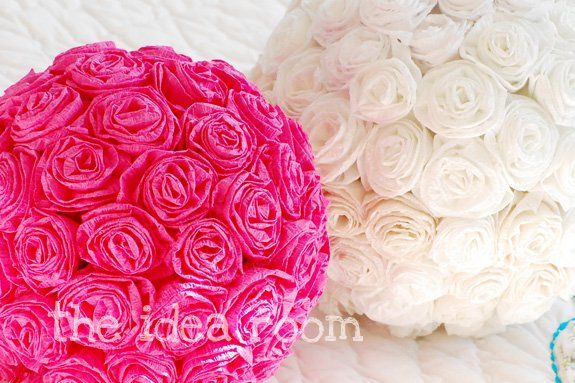 But when we went to hang them up, we couldn't find the ribbon we had used. We searched the house high and low with no luck…grrr! I wonder if it could be under this mess?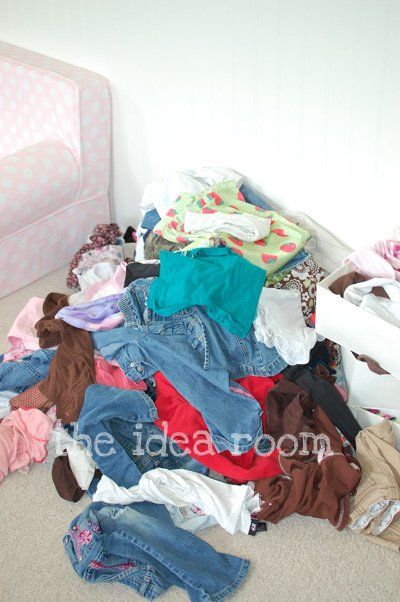 This mess is on the other half of my daughter's room. By the way, these were placed in nice piles on the floor. They stayed that way for maybe 1 hour. Then apparently my daughter couldn't find her favorite shirt to wear after school. Ugghh!
See, I thought it would be a good idea to paint her dresser pink…WRONG! It was horrendous! LOL! So I recently took the dresser apart…again…and repainted it white. Ahhhh! That's better. I guess I am just destined to be plain and boring when it comes to decorating. Some of you have a knack for decorating with fun colored furniture…I do not!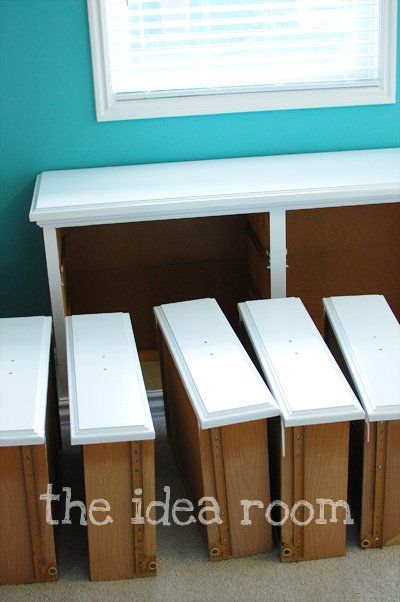 But all in all, it is coming together nicely! Just a few more things to do and I will share the full reveal with you when we finally finish it!
★Amy
JOIN OUR NEWSLETTER
Would you like more Recipes, DIY, Printables and Organization Ideas?
---
Subscribing to the newsletter will enable us to periodically send you creative content exclusively for Idea Room subscribers.
*View our Privacy Policy here.