**Had a great time at the Recessionista Party last night. I was even able to meet a few Idea Room readers who came. Thanks ladies! It was fun getting to know you a bit. Pictures to come!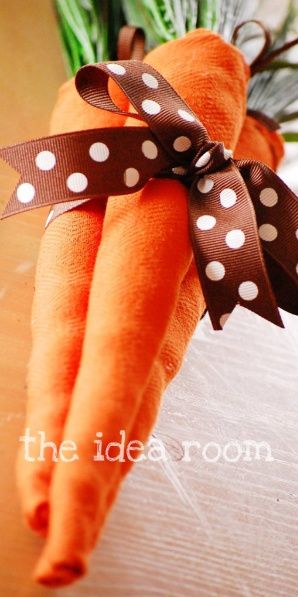 I had been wanting to make some carrots for an Easter decoration after seeing some really cute (but pricey) ones in a store recently. I had been tossing around a few different ideas when I came across this idea on a blog as I was bloghopping. But then when I went back to link to it, I couldn't find it. So if anyone has seen a tutorial similar to this one, will you let me know so I can give them credit as I totally copied them.
**Edit–found the link here! Thank you Elise!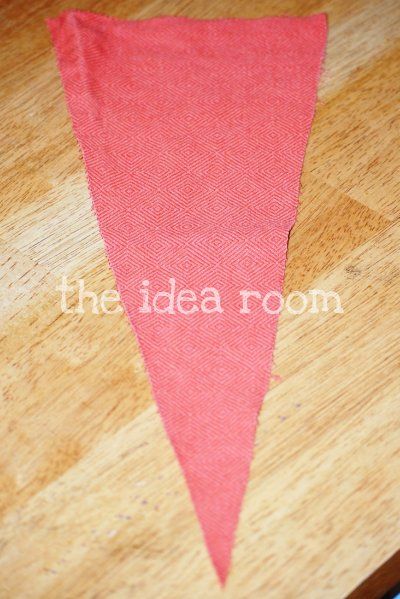 I took an orange dish towel that I had laying around and cut out three triangles. Each measure 6 inches across the flat top and 15 inches in length. Then I just drew a straight line from the edge of the 6 inches on each end to a point in the middle at 15 inches.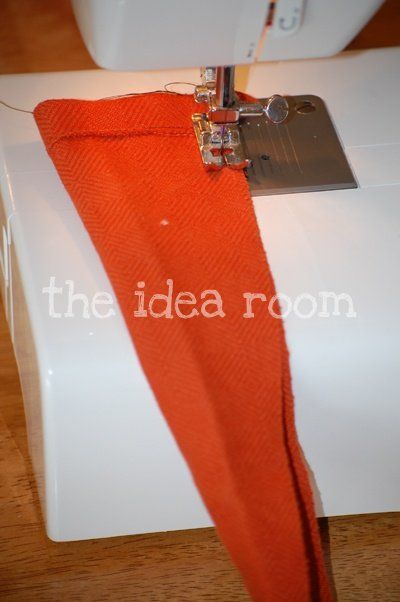 Then fold down about 1/2 inch from the flat top of the triangle and sew. You will be threading a ribbon through this so leave both ends open.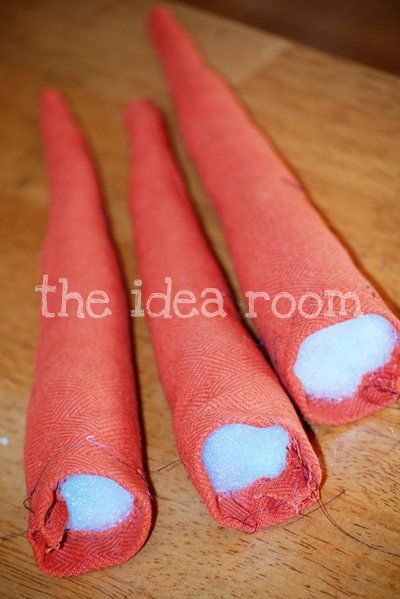 Fold carrot in half lengthwise and sew along the edge. Do not sew over the hole where the ribbon will go. Turn carrot inside out and stuff with batting.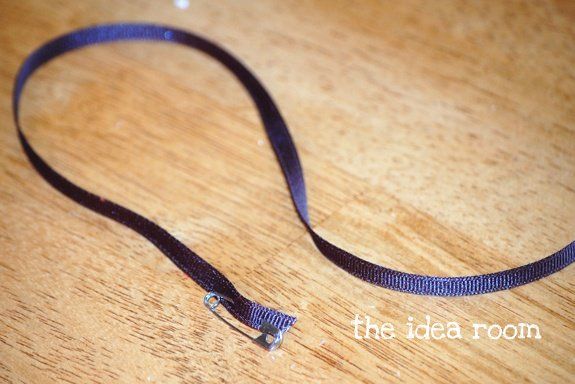 Take a thin ribbon and cut 3 separate lengths about 20 inches each. Take a safety pin and attach it to one end of the ribbon. Thread the ribbon through the hold until it comes through the other end.
Now take some greenery (I found mine at Robert's and thought it looked like the top of a carrot) and put it into the top of the carrots. I added some hot glue to hold it into place. Then I pulled the ribbon tight around the top of the carrot and tied in a double knot and then a bow.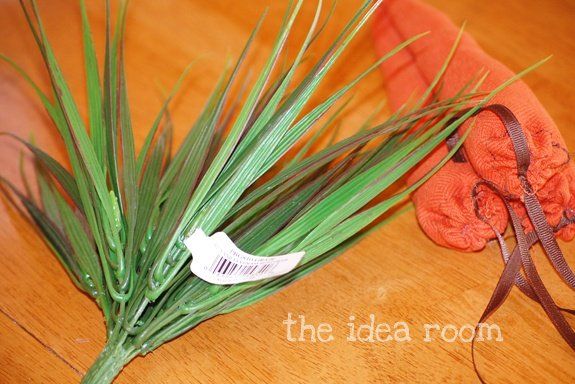 And that's it! I really like how they turned out and they are pretty realistic looking to.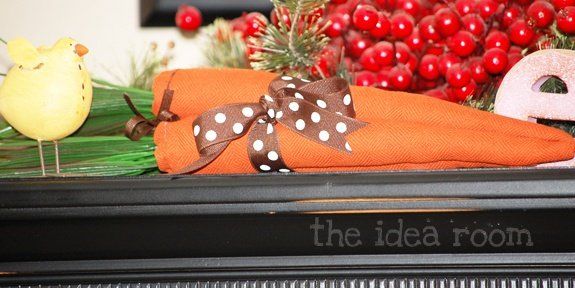 I have not been crafting much around here and have been busy with life and all that goes with it. I have also been training for a race that is coming up here…really soon! So my life should be getting back to normal shortly. I have been getting up at the crack of dawn many mornings and going to bed early, so my crafting time has been pretty much non-existent. But I have some fun things coming up and should be back on track soon.
JOIN OUR NEWSLETTER
Would you like more Recipes, DIY, Printables and Organization Ideas?
---
Subscribing to the newsletter will enable us to periodically send you creative content exclusively for Idea Room subscribers.
*View our Privacy Policy here.