Looking for a fun and creative way to package some of your gifts  Look how fun these gifts in a cans can be?
I recently heard of using food cans and repurposing them into cute gift packages.  These are so easy but can be a fun and unique way to give a personalized gift in a new and creative way.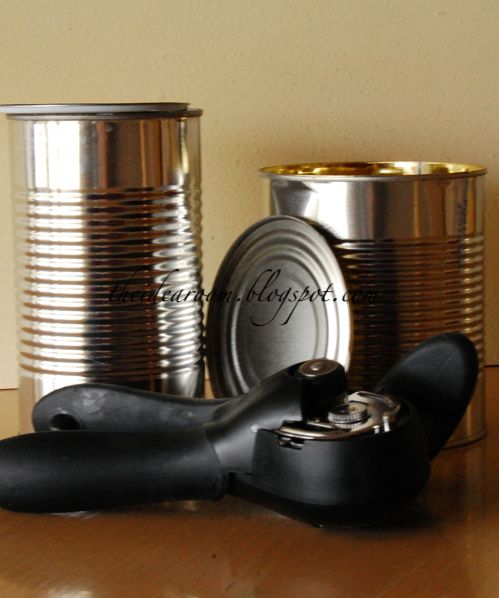 All you need is a can that has been sterilized and cleaned with the labels removed. When you open the can, be sure to use a Smooth Edge Can Opener. These can openers leave a "smooth edge" with a lip around the end. This allows you to fill the can and then glue it back together. I have found that it is best to open the bottom end of the can (but when the paper is off, there really is no top or bottom). That way when they open the can, they can open the top of the can with their own can opener.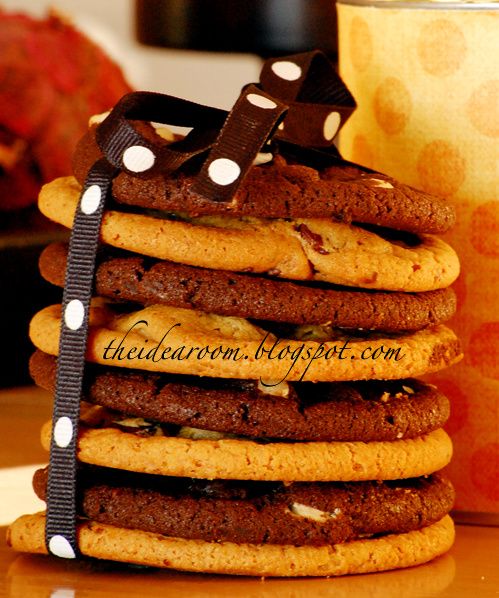 Simply cover your can with some cute scrapbook paper with Mod Podge. Then fill the gift with your gift items, and then reseal the lid with glue. I used my glue gun and was careful to quickly wipe up the excess glue from around the edges of the can lid. I placed a book on top of the can to hold it together while it dried. Also, if you have a can that has a residue smell leftover from the previous occupant, use some vinegar to clean it with. It should help alleviate the smell. You don't want your goodies to absorb some of the smell or they will taste funny.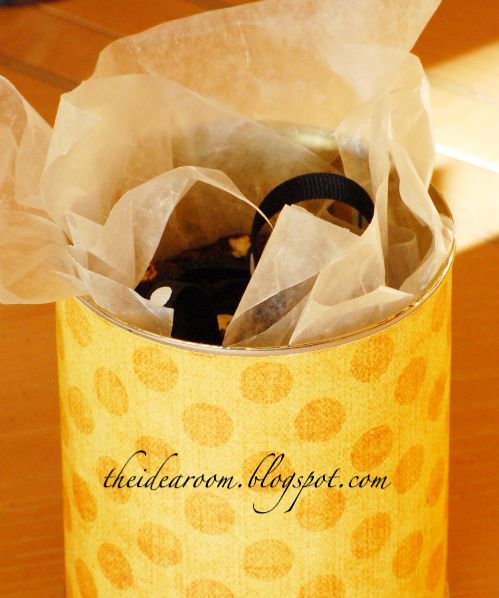 Then be sure to include some directions to "open" the can with your gift tag attached to the can. With all the people on your list, there could be many different uses for all different sizes of cans and gift ideas. Go ahead and get creative. What would you gift in a can?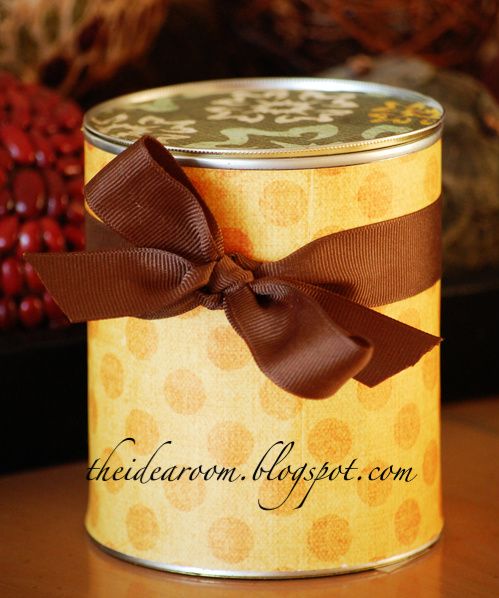 JOIN OUR NEWSLETTER
Would you like more Recipes, DIY, Printables and Organization Ideas?
---
Subscribing to the newsletter will enable us to periodically send you creative content exclusively for Idea Room subscribers.
*View our Privacy Policy here.