Wondering where to buy essential oils? We love using doTERRA Essential Oils and today we are sharing how to buy essential oils! Follow our step-by-step process…it's so easy!
HOW TO BUY ESSENTIAL OILS
---
FOLLOW OUR STEP-BY-STEP GUIDE:
1. CLICK HERE TO BUY WHOLESALE AND BECOME A MEMBER. 
I like to compare doTerra essential oil ordering to kind of like Costco or Sam's Club..if you want the awesome lower wholesale prices you pay a small fee to join (with doterra it's just $35) and then you get 25% off every order! It's a great deal.
When you buy wholesale, you don't have to sell anything, but if ever do want to you can…and start to earn extra money too. In fact, I signed up as wholesale when I did my first essential oil purchase even though I had no intentions of selling or making a business out of it. I just did it for the discounts alone which are amazing.
*BUY ESSENTIAL OILS RETAIL
Only want to buy one or two oils this year? You do have the option to buy them at the full retail price too. Scroll to the very bottom of this guide for the link to my doterra store retail site.
2. PICK YOUR PREFERRED LANGUAGE AND COUNTRY.

3. FILL OUR YOUR INFORMATION.
4. DECIDE HOW YOU WANT TO JOIN doTERRA.
WELLNESS ADVOCATE OPTION:
If there's even a slight possibility that you might be sharing the oils with your friends, choose the Wellness Advocate option. It makes for a great day when you get a check in the mail just for answering your friends about what that amazing smell is coming from your diffuser and she orders some too. This option is for someone who wants to do regular monthly orders with doterra and you get tons of free product points back, bonuses,  get the 25% wholesale price plus the opportunity to make a commission when your friends buy some oils too.
WHOLESALE OPTION:
Save 25% off the regular prices of the oils every time you buy them. There is a one time fee here for wholesale membership, but it pays for itself if you are getting more than 4-5 oils.
5. SELECT AMY HUNTLEY AND ENTER MY ENROLLER ID AND JOIN MY TEAM.
If my membership enroller ID number isn't showing up, make sure and type in my name Amy Huntley or my enroller ID number which is 3904137.
6. CHOOSE THE MEMBERSHIP FEE OR KIT YOU WANT TO ORDER.
I personally started with the Family Essentials kit since it was the kit that had the oils I was really the most interested in for health and wellness (plus it was the most inexpensive…ya'll know I'm a happy money saver…right?). But if I had to do it again now I would choose the Home Essentials kit since you get double the amounts of oils AND a diffuser. I love love love diffusing my oils.  But every one of us is different and I want you to pick a kit that really fits the needs for you and your family. Some kits are best for wellness, others for emotional aromatherapy, and some kits have a bit of everything! 
7. ADD ANY ADDITIONAL ITEMS TO YOUR ORDER.
One of my all-time favorite oil blends for diffusing to make me happy is the Citrus Bliss essential oil blend. I also love the Peppermint Oil.
8. CHOOSE HOW SOON YOU WANT YOUR ITEMS TO BE DELIVERED.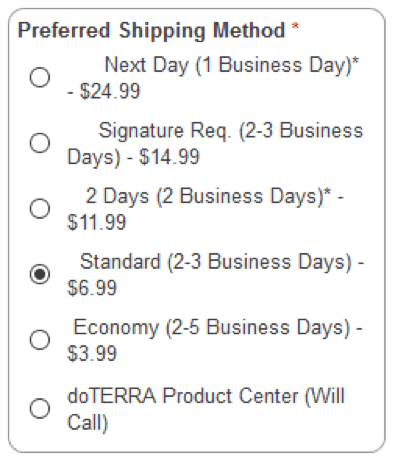 9.  PUT IN YOUR PAYMENT INFORMATION.
10. CLICK "PROCESS ODER AND CONTINUE".
11. WAIT IMPATIENTLY FOR YOUR OILS TO BE DELIVERED.  
Yay! Happy Day! You are ready to go! If you have any questions, shoot me an email, and I'll be happy to help.
12. LOOKING FOR A COMPLETE GUIDE FOR HOW TO USE YOUR OILS?
If you just ordered up a kit of oils and want to learn to how best to use them, I'd suggest ordering this book from Amazon.com.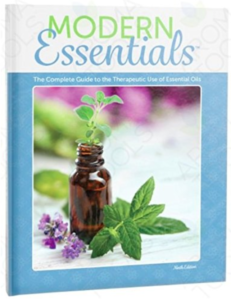 It tells you about each oil, and how to use each one for different health and wellness issues. Whenever I have an issue I turn to this book, look at the symptom and which oil I should use to help. It is such a great resource for all our family needs!
BUY ESSENTIAL OILS RETAIL
Looking to buy the oils at full retail price instead? CLICK HERE for my online retail doTerra store – then just click on "shop" at the top of the page.
*If you order from me, I will earn a little bit of commission.  But as always, I don't EVER share companies here on The Idea Room that I don't use in my own home. I love these essential oils and use them daily. I always want to be upfront and transparent with you! Feel free to reach out with any questions or concerns.
JOIN OUR NEWSLETTER
Would you like more Recipes, DIY, Printables and Organization Ideas?
---
Subscribing to the newsletter will enable us to periodically send you creative content exclusively for Idea Room subscribers.
*View our Privacy Policy here.