I am always on the search to find things to make getting out the door as painless as possible…know what I mean? If your house is anything like ours, quick and easy is a must.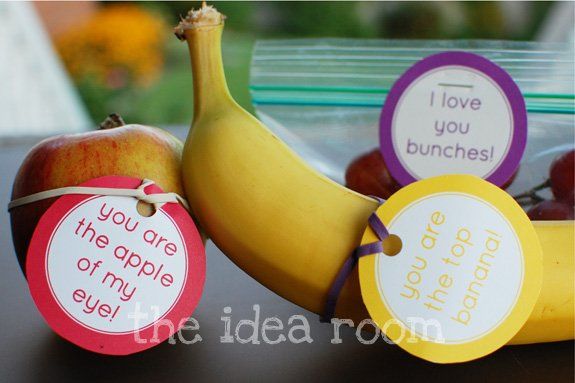 When I saw these adorable labels on Alpha Mom created by Cindy from Skip to My Lou, I thought they were adorable but knew if I wanted to use them I had to get better at organizing my lunch making system. Here is what I came up with.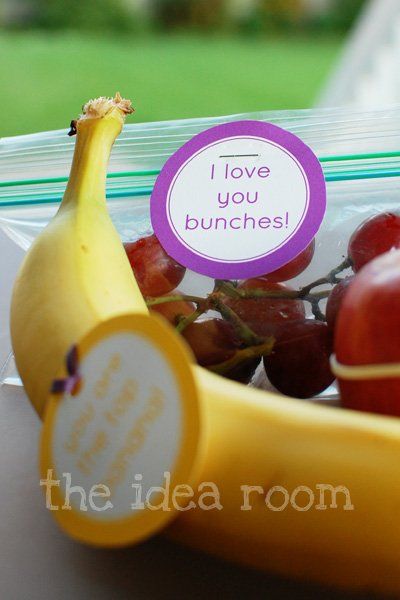 I pre-printed the cute fruit labels and have them cut out and prepared to slip over the fruit. Cindy also provided some fun little notes to slip into your child's lunch bag to remind them of how special they are. I also added some post-its and a pen to write my own personal notes when needed. You could even write them before hand and just grab one and drop it in the bag. I also thought some jokes would be fun too. They are some sites online that would have tons of appropriate jokes for your kids.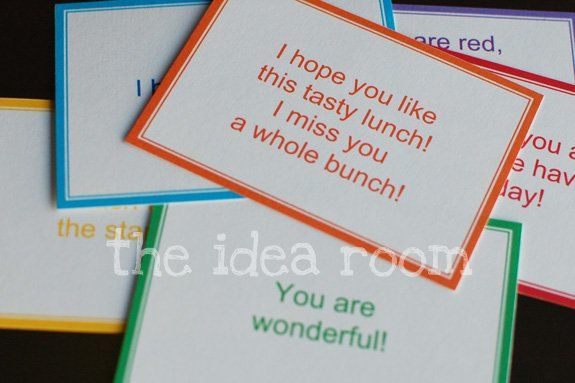 Then I took a basket and filled it with "mom-approved" lunch food.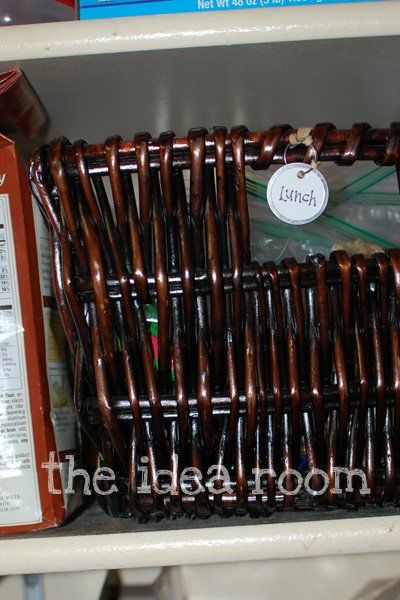 We pull out the basket and while I am making the sandwiches the kids pick a couple of items to add to their lunch. I included things like nuts, granola bars, fruit leather, raisins, pretzels, etc.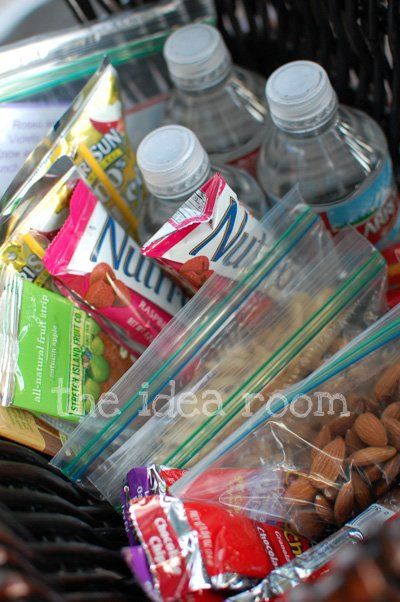 Then we also have a tupperware in the fridge to hold the perishable items. We included carrots, soy beans aka Edamame (my kids LOVE these. We buy them in bulk at COSTCO.), grapes, apples, string cheese, and yogurt, etc.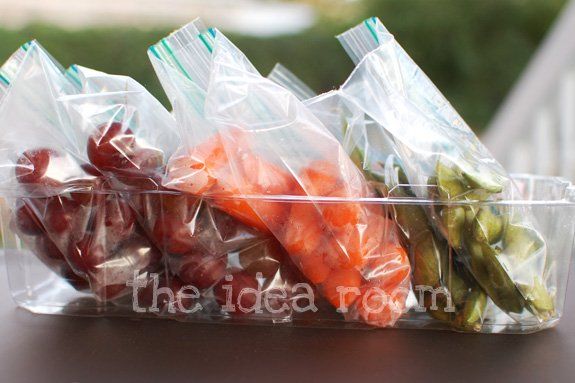 I also let the kids have a dessert. Usually homemade cookies or rice crispy treats when we have them. A great way to do this is to make a large batch of cookies and then store them in the freezer and then pull a few out as needed.
My kids do not eat home lunch every day. There are certain school lunch options that they like so I usually let them pick one or two times a week to eat school lunch. We just look online at the school menu on Sundays (when we are planning our week) and write down who is eating school lunch when. Then I know who will need a home lunch on each day. Does that make sense?
I am really excited about this system and hope that it helps to keep the morning rush run a lot smoother! It also takes time to keep the system up. Fill bags when you are talking on the phone , or when you are unloading the new groceries, to save time so that everything is ready to go in the mornings. We also recycle our bags. The kids bring them home in their lunch bags and then I will wash a bunch of them at once and dry them for reuse. I used to NEVER do this…but from years of watching my hubs do this…I have finally been converted.
*Edit–One of my readers posted some fun jokes and downloadable cards for making school lunches more fun for your kids here. Thanks Cap Creations.
I know this is not the only way to tame the morning rush. What do you do at your house to make it to school on time?
★Amy
JOIN OUR NEWSLETTER
Would you like more Recipes, DIY, Printables and Organization Ideas?
---
Subscribing to the newsletter will enable us to periodically send you creative content exclusively for Idea Room subscribers.
*View our Privacy Policy here.