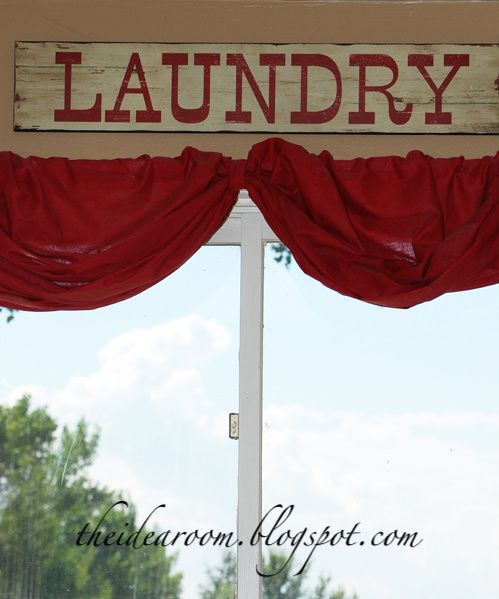 Just a bit of trivia about my laundry woes. For a typical household of seven, I figure that I wash and fold every week:
–98 socks (good luck keeping whose belong to whom straight, I actually use a colored dot with permanent marker on the bottom of the sock to keep them straight. Makes for easy sorting)
–49 pair of underwear
–49 pair of pants or shorts
–49 shirts
–towels and sheets for seven bodies
Did I mention that my 5 year changes no less than 3x a day? Or that my boys think it is easier to throw something clean in the laundry pile than place it in their drawer or closet?
I think this is a common theme in homes everywhere! So we need all the help we can get. Here are some things I have implemented in my home to help keep it under control, or at least manageable.
Each kid has their own laundry hamper that their dirty clothes are placed in (yeah right :)! Monday is laundry day. Before school the kids are responsible for bringing their laundry to the laundry room. Each child also has an empty laundry basket in the laundry room. I have 2 closets in my laundry room. One of my favorite perks when we bought this house. So one closet is our laundry closet. After the laundry is piled onto the floor, the kids sort them into separate piles on the floor (whites, brights, darks, jeans, towels, etc.).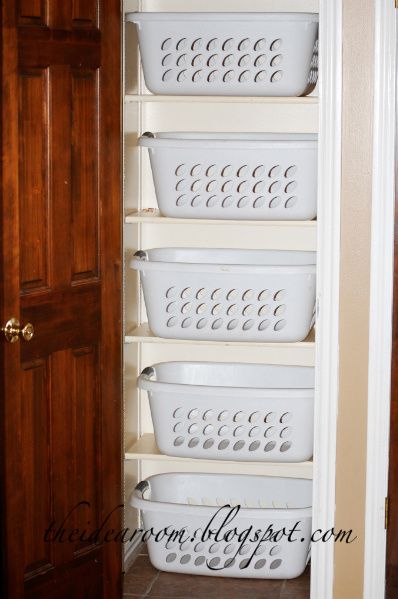 Then I load the washer and dryer all day long. When a dryer load is finished, I have a handful of hangers ready to hang things so that they stay wrinkle free. Then anything that needs to folded and put in the kids drawers, is re-sorted. I simply toss each child's clothing into their own laundry basket which is labeled with their name.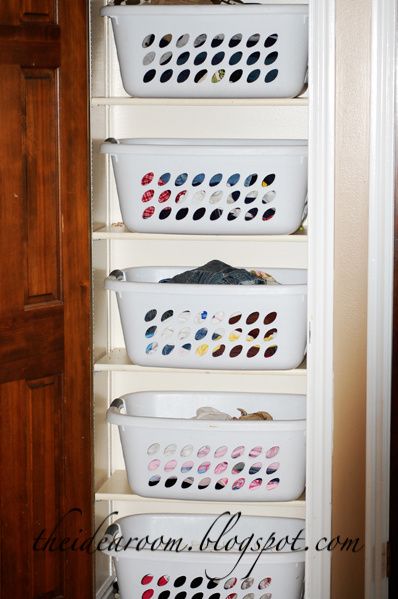 When the kids get home, or the laundry is all washed and dryed, I put the baskets back into the closet. Then each child is responsible to fold and put their laundry away in their rooms. They also then take their clothes that are on hangers and hang them in their closet. When finished they are to return their baskets to the closet and then get to take a reward card.
But sometimes if my day is really crazy and all I can manage is getting the laundry washed. I just pile all the clean wash on the floor (ever been there?). Then we get all the kids together and sit and go through the pile together. Everyone helps to sort it. Each person takes their own clothes, folds and puts them away. This goes so FAST! If we find some really wrinkled clothes, we just spray them with a water bottle and then just run them in the dryer for a few more minutes to get the wrinkles out and then hang or fold them.
I used to be very precise about how the clothing was folded, but got really frustrated with how the kids would dig through their drawers trying to find something. So I let go some of my "control issues" and taught them how to fold. They actually do a really great job most of the time! I of course have to fold the baby's laundry. But with this system have cut down my laundry time greatly!
What about those pesky stains? I learned this from my SIL and it works great for us. I soak any stained clothes in a bucket of water and a small amount of OxiClean. I soak similar colors together so that they do not bleed on one another. I have left them for a couple of days and it really does work. Then on Wednesday or Thursday, I will do a couple of other loads of laundry again (usually towels, and sheets) and add to wash the ones I have been treating for stains.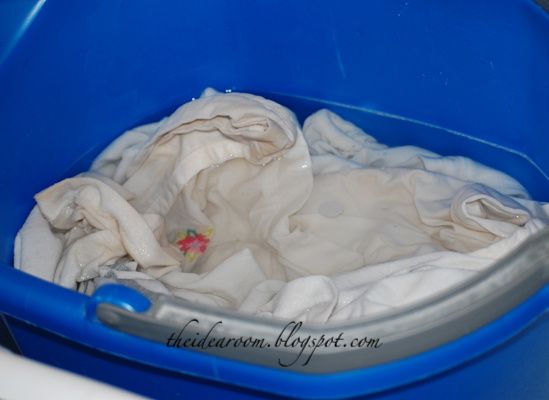 Another stain remover that I swear by for whites can be found here. I actually buy mine at JoAnn's, I went to take a picture of it and couldn't find it anywhere. I guess I need to go buy another one. It really does work. But do not get it anywhere near colors! I have removed many old set in stains with this stuff.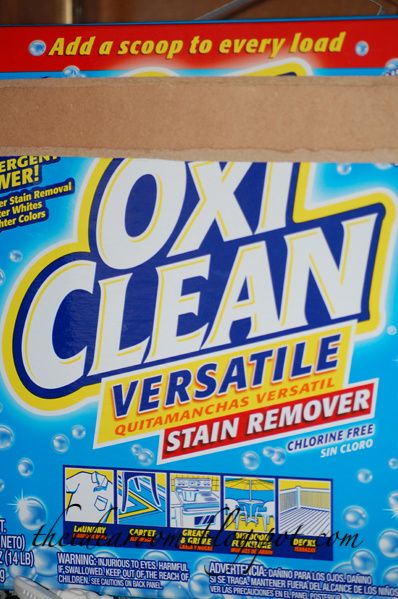 What about you? What do you do that makes your laundry day a lot more manageable. By sharing, we might be able to help each other make this never-ending chore more manageable.
JOIN OUR NEWSLETTER
Would you like more Recipes, DIY, Printables and Organization Ideas?
---
Subscribing to the newsletter will enable us to periodically send you creative content exclusively for Idea Room subscribers.
*View our Privacy Policy here.