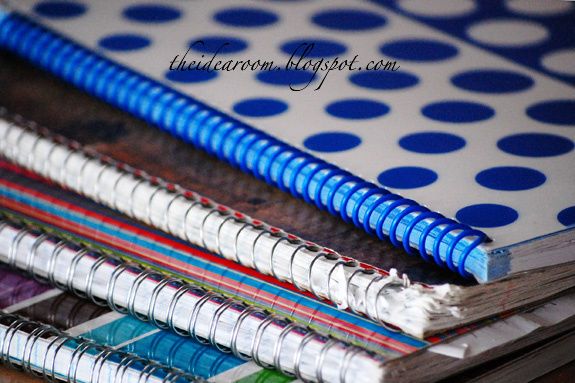 Okay, so I have had a few of you ask me how I stay organized with what I have to do every day. Well, I am a list maker. I love me a good list. I especially love crossing things off my list. It gives me a sense of satisfaction. In fact, I have been known to write things on a list I have ALREADY done…just to CROSS IT OFF! There I said it! Just a little more of my OCD coming out! Oh…and I really don't like any one else to write in the notebook that houses all of my lists! My husband made that mistake a few times! I have gotten better, a LOT better about tolerating such behavior. Especially due to the fact that I have started to enjoy seeing scribble marks (not from the hubs), but from the kids that sometimes invade my notations.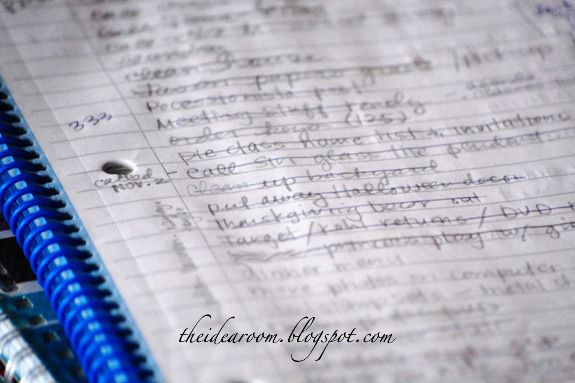 Anyways, that was a long way to say that I keep a notebook where I write down everything I want or need to remember, lists of things to do, lists of things to buy at the store, messages, websites, crafts, even lyrics to my favorite songs.
That way, I always know where to find something I have written down. No more searching for that scrap of paper I jotted something down on. Each notebook as it is filled is saved so that I can go back and look at it later. This has proven helpful MANY times!
Along with my notebook I carry a planner made by Mead. I always get mine at Wal-Mart at the end of each year so I am ready to go come January. This is where I write down our family's schedule, appointments, carpool times, soccer games, etc. I also will put in here due dates for homework, etc. It is my command center if you will.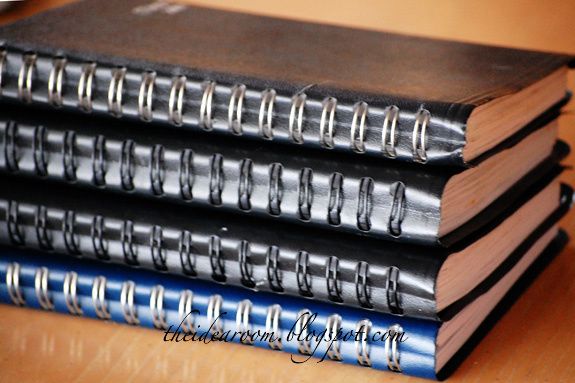 On Sundays, we will sit down together as a family and pay any money to our kids in their checkbook registers or review and approve payments or deposits that they may have made that week. We also tell each other of events that will be happening in the coming week and fill out the Daily planner so that everyone is aware of what is happening and who needs to be where. This allows my husband and I to make decisions about how to shuffle the kids to after school activites and such.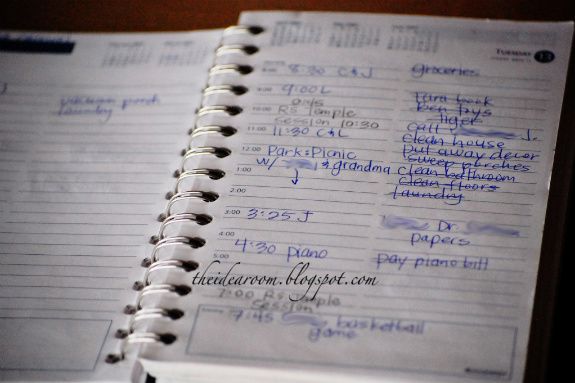 We will also discuss what we want to do or get accomplished over the weekend. That way we are all on the same page and it gets us all moving in the right direction. Now things don't always run smoothly, and plans can change, but at least we have a family plan and direction to look forward to.
It really helps us to get organized and focus on what needs to be accomplished each week.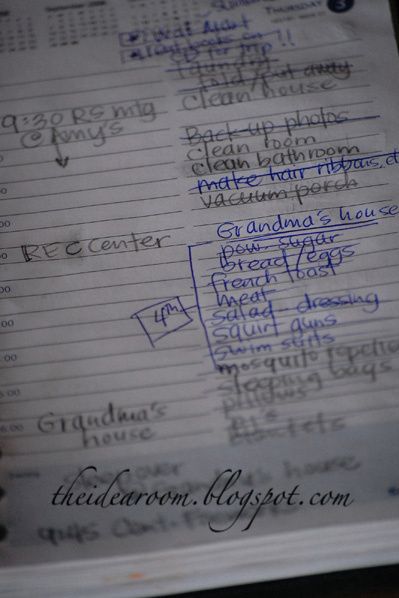 What is something you do that keeps you and your family organized and on top of the things you need to accomplish?
JOIN OUR NEWSLETTER
Would you like more Recipes, DIY, Printables and Organization Ideas?
---
Subscribing to the newsletter will enable us to periodically send you creative content exclusively for Idea Room subscribers.
*View our Privacy Policy here.