Do you love using those expensive body scrubs but hate paying a small fortune for them? Here is a recipe for a brown sugar scrub that will give you the same results for a LOT less. You can make them for yourself or give some away as gifts.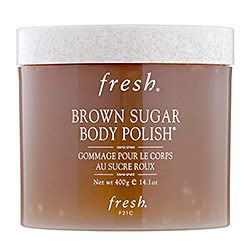 Brown Sugar Scrub Recipe
1 cup brown sugar
1/3 cup extra virgin olive oil
2 tablespoons honey
Find a cute jar to put the scrub in. I found some really cute and inexpensive jars at IKEA in all shapes and sizes.
Add 1 cup of brown sugar.
Mix in 1/3 cup extra virgin olive oil.
2 Tablespoons of honey.
Stir all together and that's it! Make it pretty and then either indulge in it yourself or give it to someone you care about!
Stay Updated!
Would you like more recipes, printables, DIY/Decor, and organization ideas?
---
Sign up for updates and get a free copy or our Sugar Scrubs eBook!