By now you know how much I LOVE me some Reeses Peanut Butter Cups! Remember this recipe? Well, I tried a new one…Peanut Butter Cup cookies…they were delicious. Fall and the cooler weather always gets me in the mood for baking. I feel like I can turn on my oven without heating the house up to unbearable temperatures. Just another reason to love Fall!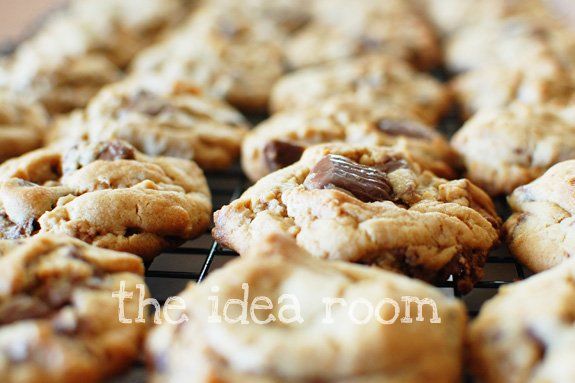 Want to make some at your house? Here is the recipe which I found over at Real Simple.
*For a printable version of this recipe click here.
Ingredients:
1 1/2 cups all-purpose flour
1 teaspoon baking soda
1/2 teaspoon salt
1/2 cup (1 stick) unsalted butter, at room temperature
3/4 cup dark brown sugar
1/2 cup granulated sugar
1 large egg
1 teaspoon pure vanilla extract
1 12-ounce package small peanut butter cups, chopped in quarters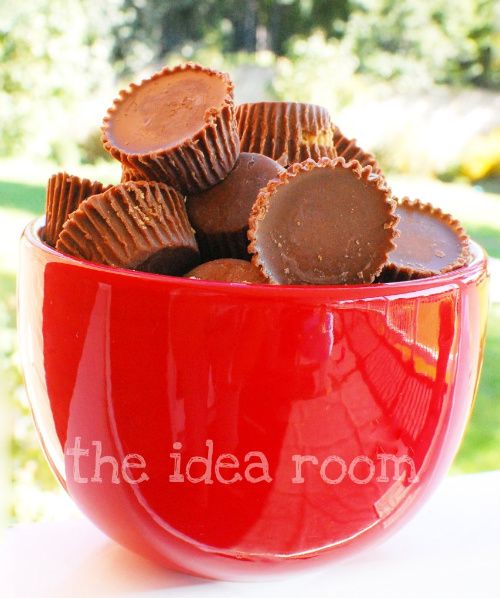 Directions:
Heat oven to 375° F.
Line 2 baking sheets with parchment paper. In a large bowl, whisk together the flour, baking soda, and salt.
Using an electric mixer, beat the butter and sugars until creamy. Add the egg and vanilla and beat to combine. Gradually add the flour mixture, mixing until just incorporated. Fold in the peanut butter cups.
Drop tablespoon-size mounds of dough 2 inches apart onto the prepared baking sheets.
Bake until light brown around the edges, 12 to 15 minutes. Transfer to a baking rack to cool.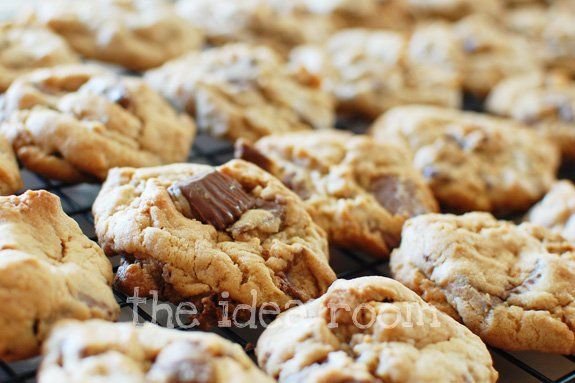 Anyone have any Peanut Butter Cup Recipes I need to try?
JOIN OUR NEWSLETTER
Would you like more Recipes, DIY, Printables and Organization Ideas?
---
Subscribing to the newsletter will enable us to periodically send you creative content exclusively for Idea Room subscribers.
*View our Privacy Policy here.