We have a winner of the Simple Expressions LLC giveaway…The pinon family said…
My sister is getting married and on a tight budget-who isn't :)! Would love love love to win! Thanks for all the great giveaways!!
Congratulations! Please get in contact with me and I will get you hooked up with Natalie so you can get your $100 gift certificate. Thanks Natalie for the generous giveaway! And don't forget to stop by the Anniversary Inn Bridal which is going on today in Salt Lake City, Utah or your donations for Primary Children's Hospital.
__________________
The last couple weeks I have been busy helping to plan a party for the women in my church group. It was this past Tuesday. It turned pretty good I think. But I am really glad that it is over. I was in charge of putting togther the 20 minute slideshow which included pictures of all of the women. Needless to say, it took a bit of time to complete. But was worth it in the end.
Our theme for the party was "A Rainbow of Personalities". We were celebrating the differences of each individual sister and how we blended our talents and abilities together to be something beautiful.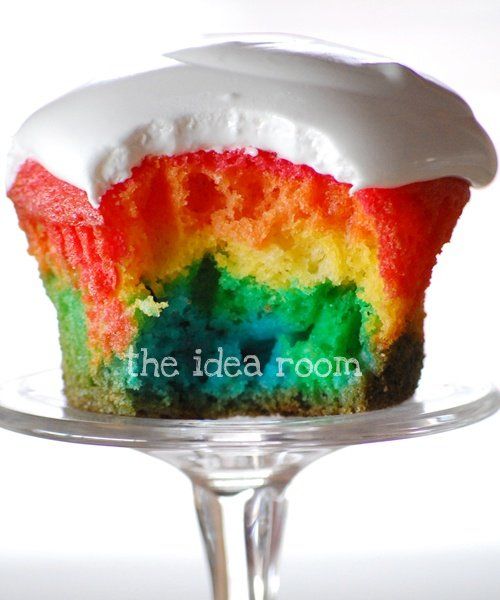 For dessert we served some yummy rainbow cupcakes and they snacked on a rainbow of fruit during the slide show. We got the idea for the cupcakes here.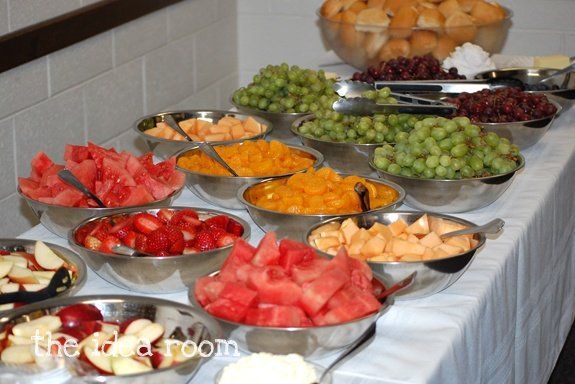 **Edit–Marshmallow Frosting Recipe
4 egg whites
1 ½ cups sugar
½ cup light corn syrup
pinch of salt
2 tsp vanilla
Using a large bowl, preferably the top of a double boiler, mix eggs, sugar, corn syrup ans salt until combined. Place the bowl over simmering water ans whisk until the sugar dissolves and the mixture is hot, about 3 minutes(be careful to not make it too hot since you are using eggs and don¢â¬â"¢t want them to scramble). Remove heat and beat 5-7 minutes until frosting is cool and stiff peaks form. Beat in vanilla.
JOIN OUR NEWSLETTER
Would you like more Recipes, DIY, Printables and Organization Ideas?
---
Subscribing to the newsletter will enable us to periodically send you creative content exclusively for Idea Room subscribers.
*View our Privacy Policy here.