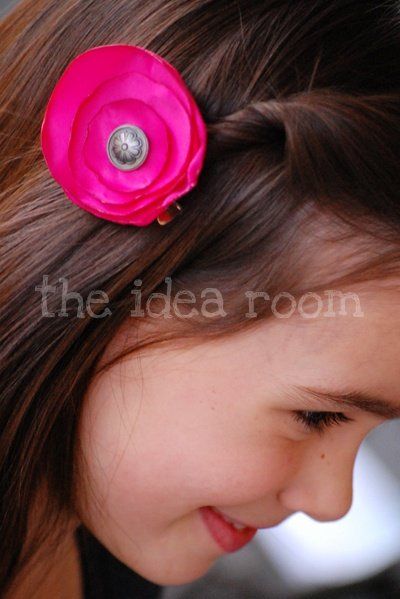 Today I want to share with you some fun and easy barettes and hair acessories for girls. I know I have done a few of these for girls, but with three girls all in a row, it is what we do around here. I learned how to make these from my sister who learned how from her two SIL's. Thanks M and H for the fun idea!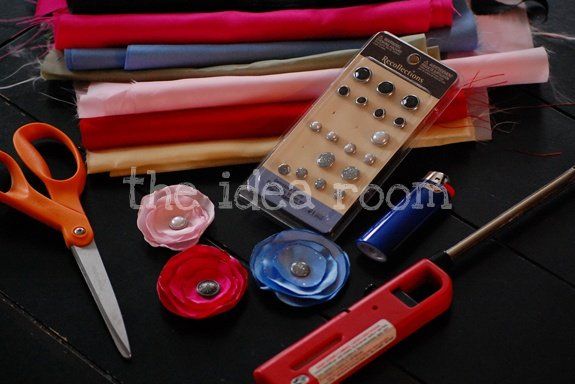 You will need some type of Satin fabric scraps in your choice of color, decorative brads, a lighter, E-6000 glue and some alligator clips, barettes, or head bands.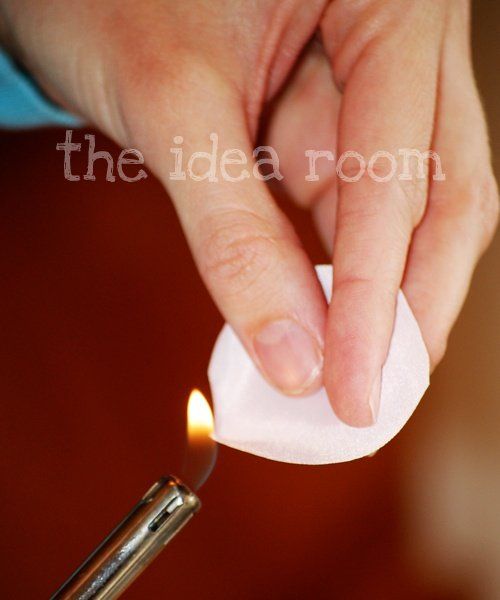 Then you simply cut out different size circles and as many layers you would like. Burn the edges of the fabric around the entire circle for each circle. Then stick the brad through the center of each circle one at a time. Stack the circles on top of one another with the smaller circle on top.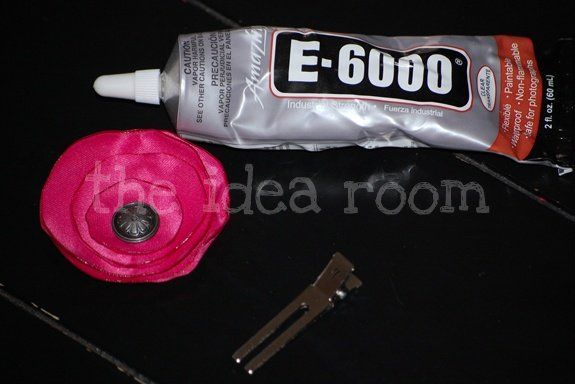 Then use some E-6000 glue and glue them onto whatever hair accessory you would like.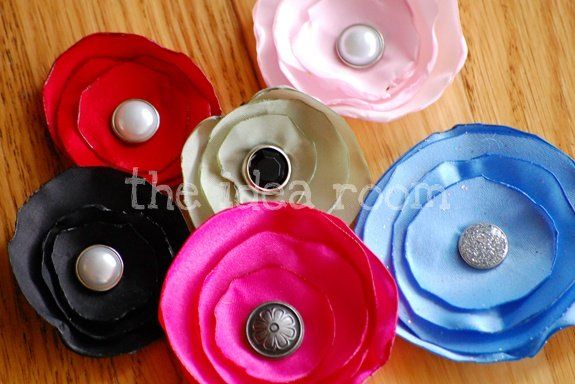 We made a few different varieties so that the girls could share them and have some for each of their different outfits.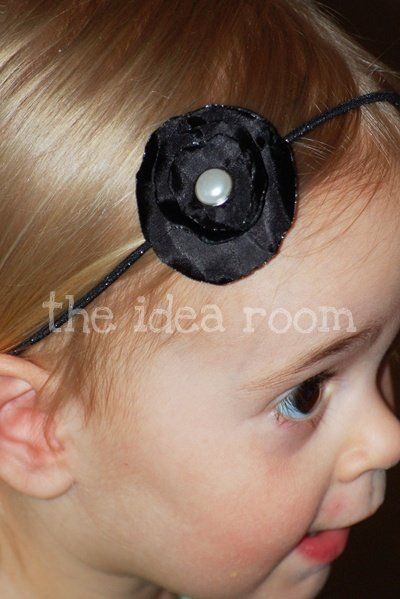 So easy! They were a hit. They could also be used to dress up a shirt, dress, hat, purse…anything!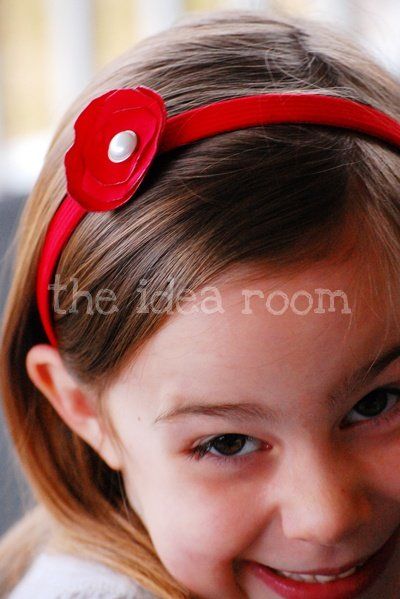 JOIN OUR NEWSLETTER
Would you like more Recipes, DIY, Printables and Organization Ideas?
---
Subscribing to the newsletter will enable us to periodically send you creative content exclusively for Idea Room subscribers.
*View our Privacy Policy here.