Have you heard of Sea Glass Candy?  It has become fairly popular with weddings and showers lately but I remember it as a kid. I have been wanting to make some for a while now, simply because the candy is so pretty.
Ingredients
2 cups granulated sugar
3/4 cup water
3/4 cup corn syrup
1/4 – 1 tsp. flavoring oil
Powdered sugar (to coat cooled candy)
1.  Lightly grease jelly roll pan.
2.  Pour sugar, corn syrup and water in a medium saucepan. Place over medium heat and stir until sugar dissolves.
3.  Without stirring, boil the mixture until a candy thermometer reads between 300 and 310 degrees. (about 20-30 minutes.) Drop a small amount into ice water. If it separates into brittle strands its ready.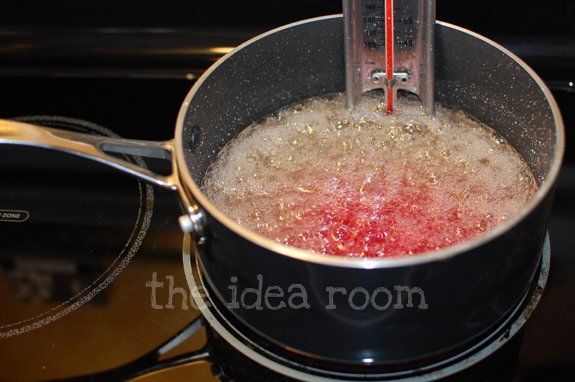 5.  Remove from heat and let boiling subside.
6.  Measure flavoring oil and pour into candy mixture. Also add food coloring if desired. Blend with a wooden spoon.  **Be very careful when adding as it will let off strong smell and steam.
7.  Pour onto greased cookie sheet or cake pan. Let cool.
8.  Cover with wax paper and hit lightly with a hammer to break into smaller pieces.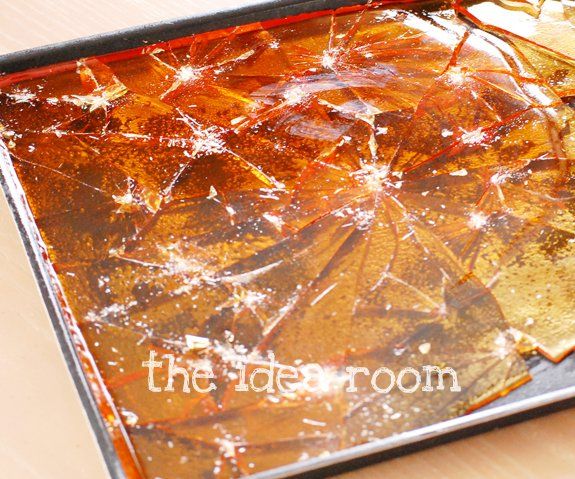 Take the pieces and coat them lightly with some powdered sugar.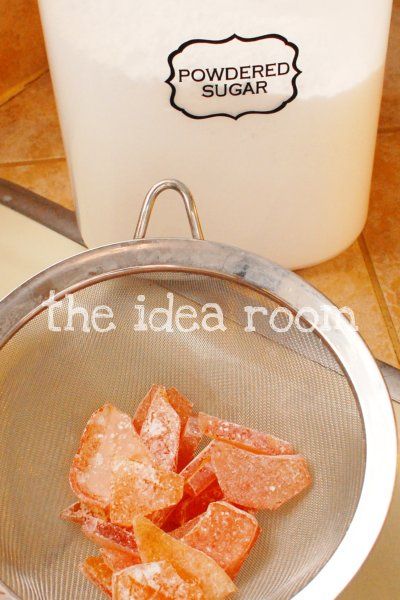 Package up so that it is pretty and give it away to a friend!  I flavored mine with an orange flavored oil.  Yum!
JOIN OUR NEWSLETTER
Would you like more Recipes, DIY, Printables and Organization Ideas?
---
Subscribing to the newsletter will enable us to periodically send you creative content exclusively for Idea Room subscribers.
*View our Privacy Policy here.