**This giveaway is now CLOSED**
Can I tell you how long I have L.O.N.G.E.D for some sort of crafty "cutting" tool? I have pondered getting myself one and for some reason just never got around to it. But there have been many times mid-project when I questioned my sanity and was begrudging the fact that I did not have one. Well…I am so glad I waited! Can you imagine my suprise when I was contacted by the ladies from HowDoesShe? and Silhouette. They wanted to send me MY.VERY.OWN Silhouette machine to test out! Hello! Yes Please! I was all over that!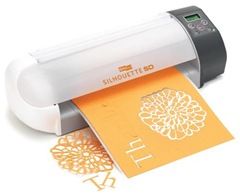 So I have spent the last week playing around with my Silhouette and testing out all of the great features it has. Seriously! I could not believe all of the things the Silhouette can do.
First off, I was ecstatic when I found out that the Silhouette cuts vinyl! You know how much I like vinyl lettering. Now I can cut out my own vinyl when I need and want it. I am an impatient crafter! Got a few things on my "to-do" list right now with this tool.

Scrapbooking and Paper tools: I just might be inspired to actually get my kids photos out of the boxes and off of the computer!


Card making tools: How great is it to be able to make your own cards for those last minute thank you notes or birthdays that slipped your mind…*ahem*!

I am also really excited to try my hand at making some fun shirts for my kids using the heat transfer tool! The possiblities are endless!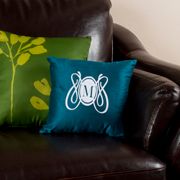 Can you believe all the amazing things this one machine can do? I KNOW! Well, I am not the only lucky one. Silhouette will also be giving one Idea Room Reader a Silhouette of their very own (a $299.99 value)!
This Giveaway includes…
Silhouette machine
Software for Windows XP/Vista
Power cable, USB cable
2 Cutting mats (one for thick media, one for thin media)
One cutting blade
$10 gift card to the Silhouette Online Store
To enter the giveaway all you need to do is head on over to Silhouette and check out all the amazing things this machine can do for you. Then come back here and leave a comment telling us which feature of the Silhouette excites you the most and what you would use it for.
For additional entries:
1. Check out the selection of downloadable designs here and come back and let me know which one you love best.
2. Blog about it with a link back to this post, then come back and leave a comment with the link.
3. Mention it on Twitter or Facebook, with a link to this post, and then come back and let me know.
*This giveaway is only open to those living within the United States and will close on Saturday, August 7th, 2010 at 11:59 pm PT.
And if that is not enough…Silhouette is running some killer deals right now for The Idea Room Readers. Please use the discount code "idea" for the deals to be applied to your order.
1) AWESOME PROMO (running from August 1st through August 9th at midnight)
Buy a machine and receive the following:
– $50 off the Silhouette Craft Cutter
– 2 rolls of vinyl (Valued at $15.98)
– 1 roll of transfer tape (Valued at $7.99)
– Scraper (Valued at $6.99)
– Home Décor CD (Valued at $50)
– $10 Gift Card to the Silhouette Download Store
– Cutting Blade
– 2 Cutting Mats
All for $249.99
A Savings of $130.96
Just think of how much you'll save on gift giving this year!
2) GOOD PROMO (running from August 9th through August 14th at midnight)
Buy a machine and receive the following:
$50 off (receive for $249.99)
2 rolls of Heat transfer ($29.89 value)
$10 Gift Card to the Silhouette Download Store
Cutting Blade
2 Cutting Mats
All for $249.99
A savings of $79.98
Silhouette also has a blog that you can find some more freebies and great ideas to get you inspired while using your Silhouette!
So what are you waiting for! Go on over and check it out and be sure to enter for your chance to win one for yourself. You know you want too! Meanwhile, I am working on a few projects of my own this week that I will share with you a bit later! Good Luck and a HUGE thanks to Silhouette for sponsoring this amazing giveaway!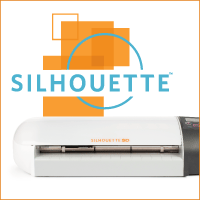 Disclaimer: The Idea Room was provided with a Silhouette machine, but was in no other way compensated for this post. The thoughts and opinions expressed are my own.
★Amy

JOIN OUR NEWSLETTER
Would you like more Recipes, DIY, Printables and Organization Ideas?
---
Subscribing to the newsletter will enable us to periodically send you creative content exclusively for Idea Room subscribers.
*View our Privacy Policy here.