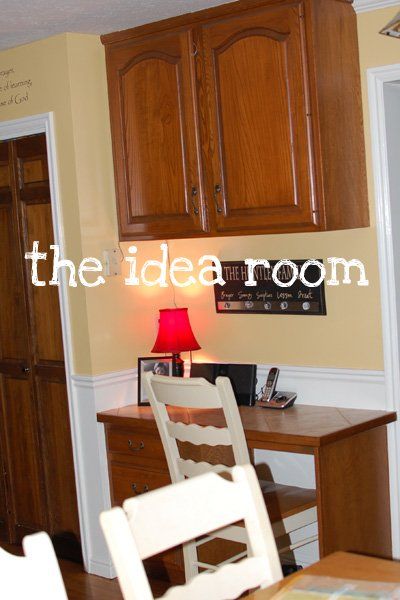 Every year when the kids go back to school I get in the mood to ORGANIZE my home. I usually spend the first couple of weeks going through closets and cupboards and dejunkifying and taming the clutter. I actually find it very relaxing…I know…I have a sickness! (When I was growing up I used to rearrange my room by myself and deep clean it every few months…but I digress!)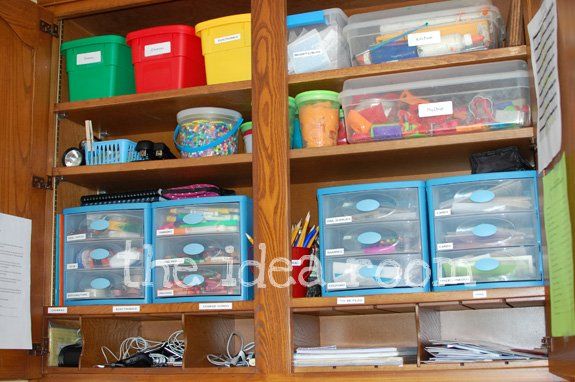 So one of the first things I tackled is this cupboard (in the kitchen) above the "business center" in our home. It houses our office supplies, electronic cords, mail, items to be filed (the file cabinet is actually upstairs in my "craft/office/computer" room), kids paints, play dough, etc. Do you see my calendar planner and notebooks on top of the drawers? Love those!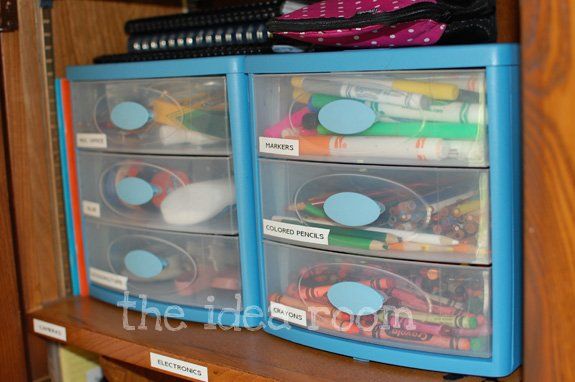 I really like having these small drawers to hold the markers, crayons and colored pencils, etc. When the kids need them, they can just pull out the whole drawer and then (in theory…) replace the drawer when they are finished.
I also have a couple drawers dedicated to "cards". These include thank you notes, blank note cards, birthday cards, get well cards, etc. That way I am always prepared for any occasion. You know those birthdays that sneak up on you. This way you LOOK like you were prepared all along and you don't have to make a last minute dash to the store to get something.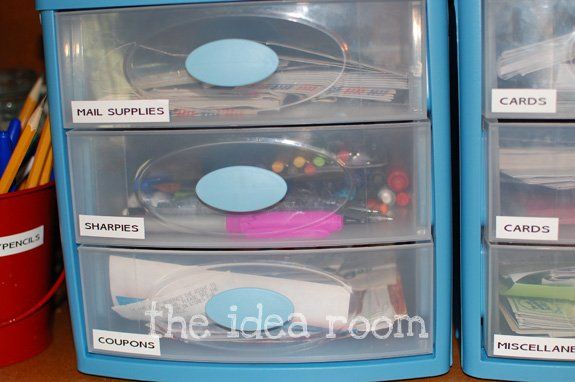 I also have a phone number list taped to the cupboard door. This includes phone numbers of people we call frequently and the kids friends. It also has emergency phone numbers so they are right at hand. This list also comes in handy when we have a babysitter over tending the children when the hubs and I have our "date nights". We also tape up soccer schedules and important dates for the kids schools.
I love having everything in one place. It makes homework time a lot smoother because everything they need can be found quickly. (We usually do homework on the kitchen counter when the kids get home from school after they have a healthy snack).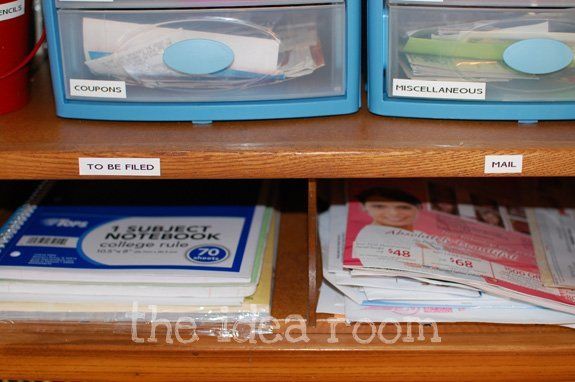 I have a few more organization projects I have been working on that I will share with you soon. I also have finally finished some home remodeling projects that are also on tap to share!
What about you? Have you been organizing something in your home? Do share! I love hearing what my readers are up to!
★Amy
JOIN OUR NEWSLETTER
Would you like more Recipes, DIY, Printables and Organization Ideas?
---
Subscribing to the newsletter will enable us to periodically send you creative content exclusively for Idea Room subscribers.
*View our Privacy Policy here.