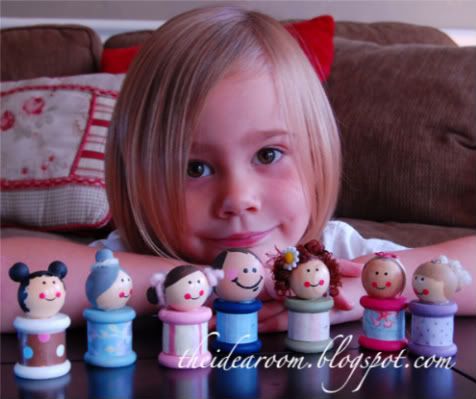 I found some spools at Michael's. They also had some wooden heads that already had a smiley faces painted on them.
I added some curly craft hair and also bought smaller beads to make buns and pony tails. I glued the wooden beads on the heads where I wanted them. After drying I painted them. On the wooden spools I wrapped them with different peices of scrapbook paper from my scrap pile. I used Mod Podge (matte finish) on both sides of the paper to glue the paper onto the spools.
Stay Updated!
Would you like more recipes, printables, DIY/Decor, and organization ideas?
---
Sign up for updates and get a free copy or our Sugar Scrubs eBook!