*Social Media Specialist for The Creative Connection; September 2011
*SNAP Conference Team Member April 2012
*Lowes Creative Ideas Team Blogger
*One of Five Bloggers collaborate, design and decorate Parade of Homes Daybreak DIY Blogger House
Our Parade of Homes house swept all three awards in our category! These included: ARCHITECTURE / HOME DESIGN, INTERIOR DESIGN, and BEST OF CATEGORY!!
May-August 2012
*Published in the following magazines:
Family Fun February 2011 issue
Quilt Magazine Contributing Designer October 2012
Redbook October 2012
*Built Kids Table and Chairs for book collaboration with Ana White from AnaWhite.com
The Handbuilt Home October 2012
*Featured on:
The Huffington Post
AnaWhite.com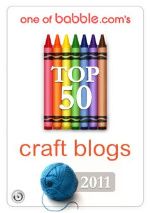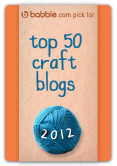 ✕
Join Us for New Ideas!