Looking for a last minute centerpiece to decorate your Thanksgiving Table next week? Make a Cornucopia out of bread.
I have been wanting to make one of these for a while now after seeing one over at Taste of Home.
The process was actually quite simple. I took a piece of paper (an old homework assignment) and rolled it into a cone shape and taped it. Then, I took a sheet of tinfoil and wrapped it around the paper cone to get the correct shape.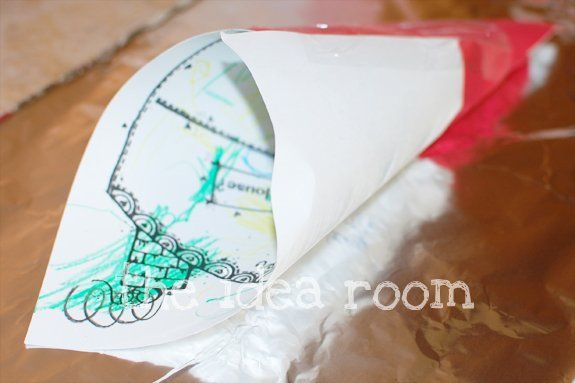 Next, ball up some more tinfoil and fill the inside of the cone. **Make sure you have a single layer on the outside that is separate from the inside. This makes it possible to easily remove the tinfoil from the inside of the cornicopia after it has been in the oven.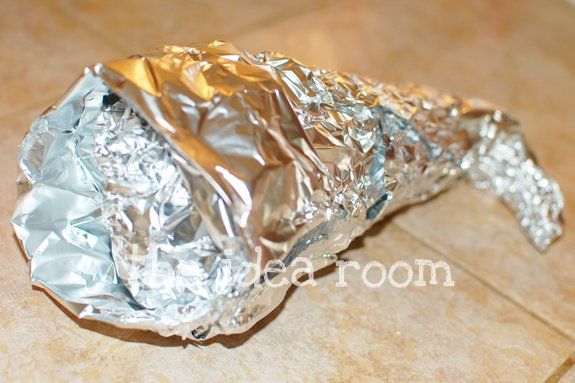 Then I just make some bread dough and let it rise. After the first rising, I rolled the dough out into one LONG rope.
Take your rope and wrap it around the tinfoil cone shape. Let rise for another 1-2 hours depending on your recipe.
Then bake in the oven. I baked mine at 350 degrees for about 25 minutes. Times and temperatures may vary with your recipe and/or oven.
After your bread cornucopia has cooled, remove all tinfoil carefully (I had to leave some of the foil in the tail end since it was baked into the bread). Fill with fruit or anything you would like to display or serve. The best part is that it is edible. It can easily be made a couple days before Thanksgiving too!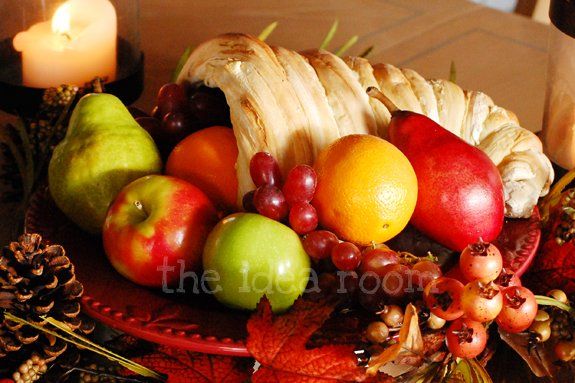 JOIN OUR NEWSLETTER
Would you like more Recipes, DIY, Printables and Organization Ideas?
---
Subscribing to the newsletter will enable us to periodically send you creative content exclusively for Idea Room subscribers.
*View our Privacy Policy here.