We LOVE icecream at our house. We especially love a scoop of icecream on top of a brownie or a chocolate chip cookie. So imagine how excited I was when I found this idea to make Chocolate Chip Cookie Ice Cream Bowls. We whipped some up the other night for our family home evening treat (Monday evenings) but used our favorite chocolate chip cookie recipe. They were a hit!
 Here is the recipe.
Chocolate Chip Cookie Cups
1/4 c. brown sugar
1/2 c. sugar
1 egg
1/4 c. butter
1/4 c. butter flavored shortening
1 1/8 c. flour
1/2 tsp. baking powder
1/2 tsp. salt
1/2 tsp. vanilla
1/4 cup semisweet chocolate chips
1. To make the cookie cups, beat together the shortening, butter, and sugar in a large bowl. Add the egg and vanilla extract, beating until combined.
2. In a separate bowl, sift together the salt, baking powder, and flour, then gradually stir them into the batter. Stir in the chocolate chips.
3. Divide the dough in half, shape each half into a flat disk, and wrap it in plastic. Chill the dough in the refrigerator for at least 2 hours.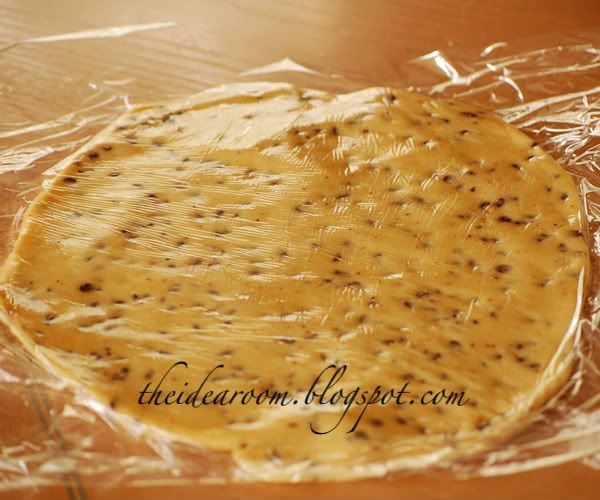 4. Heat the oven to 375°. Turn two 12-cup muffin tins bottom side up and cover 10 of the cup bottoms with squares of aluminum foil (use every other cup so there's some space between them).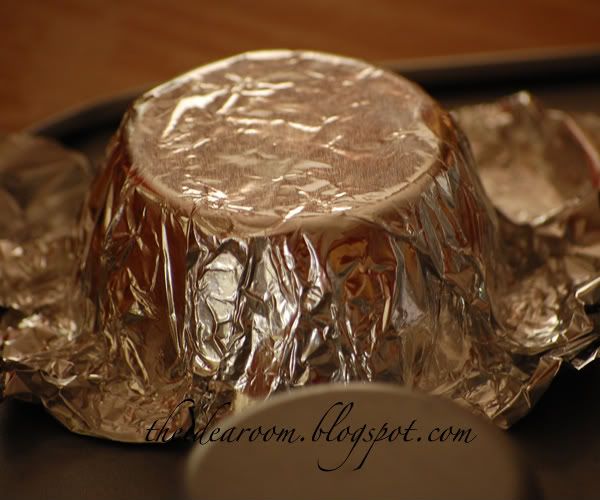 5. Unwrap 1 disk of dough, place it between 2 sheets of waxed paper, and roll it out to a 1/8-inch thickness. Cut out 4-inch circles of dough and place each one over a cup bottom, smoothing out any cracks. Repeat with the other disk, rerolling and reusing any scraps.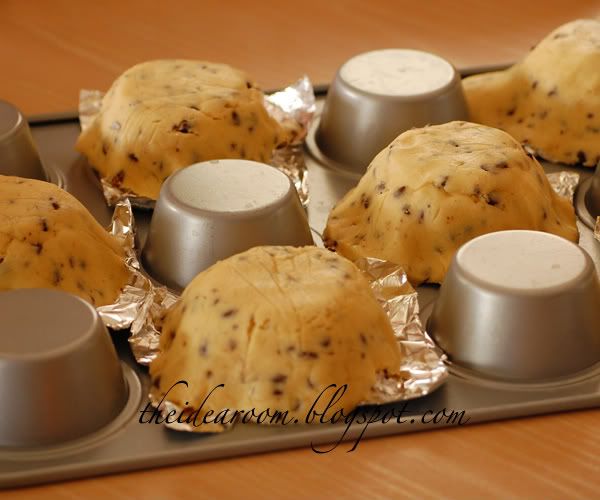 6. Bake the cookie cups for 10 to 12 minutes or until light brown. Let them cool for 10 minutes, then remove the foil and cookies together from the muffin pan. Peel off the foil and let the cups cool completely on a rack. Just before serving, fill each cookie cup with a scoop of ice cream. Makes about 9-10.
I was also thinking how great this would be to do with any cookie dough. Chocolate cookie dough would be delicious with vanilla or strawberry icecream! Or what about sugar cookie dough with vanilla icecream and/or just topped/or filled with your favorite berries. DE.LI.CIOUS!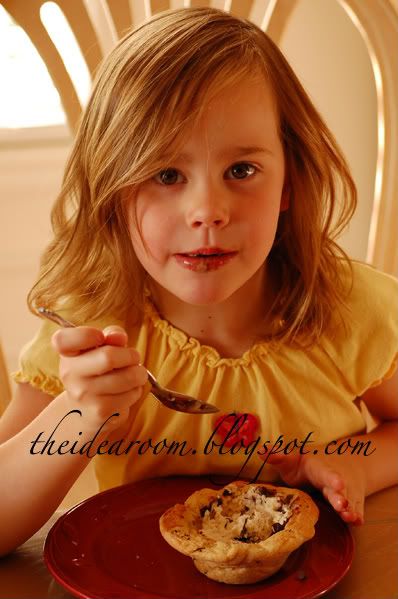 JOIN OUR NEWSLETTER
Would you like more Recipes, DIY, Printables and Organization Ideas?
---
Subscribing to the newsletter will enable us to periodically send you creative content exclusively for Idea Room subscribers.
*View our Privacy Policy here.