Years ago, growing up my parents had a tradition of getting each of us kids a new ornament on Christmas Eve. The ornament was usually something that represented something we did or had accomplished that year. Then, on the Christmas Eve after we were married, my parents wrapped up all our ornaments from our growing up years and gave them to us, as a new couple, to use on our own Christmas tree.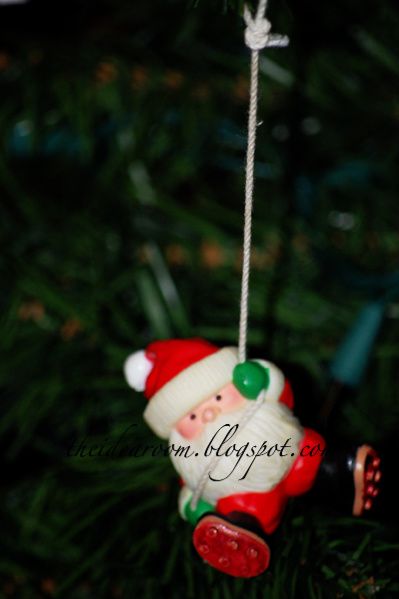 This particular ornament was given to me the year my brother taught us all how to rapel. We went many times as a family and loved it.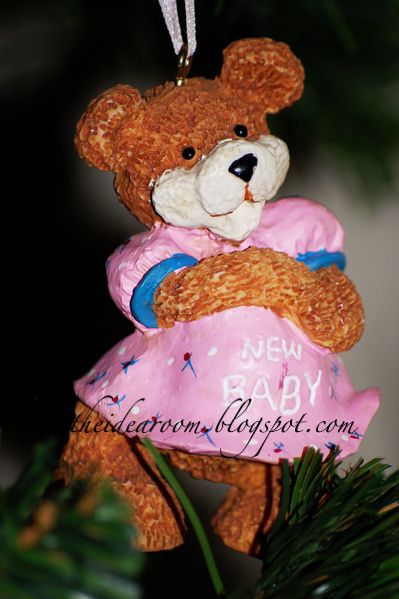 This ornament was given to us when we were pregnant with our first child. This was the last ornament my parents gave us. And we have continued the tradition in our own family, beginning with our son's first Christmas.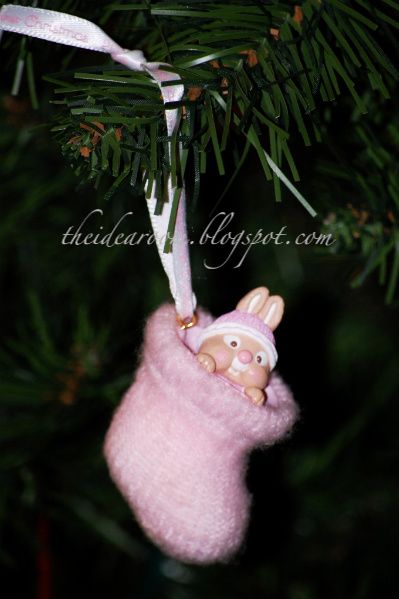 Want To Make Your Holiday Planning EASY And ORGANIZED?
Check Out Our CHRISTMAS ESSENTIALS
This is the ornament my daughter received for her first Christmas.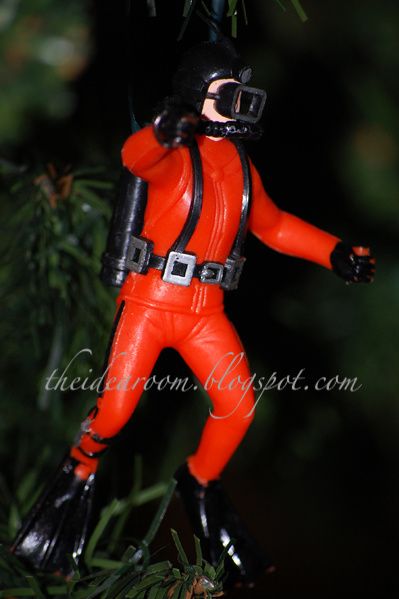 My husband and I usually only get ornaments for the kids, but every once in a while we will surprise one another with one if we did something fun or significant that year. Six years ago my husband surprised me with this ornament after my mom, sister and I took a class together and became SCUBA certified.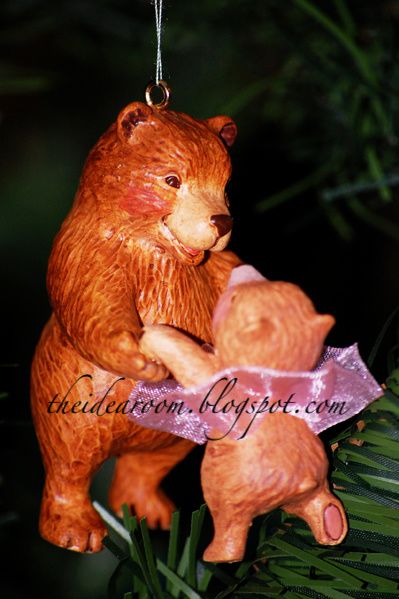 We got this for my daugher when she started taking ballet. I was so excited when I found this ornament because not only does it represent her ballet, but she loves to dance with her dad and brothers on the entry way rug.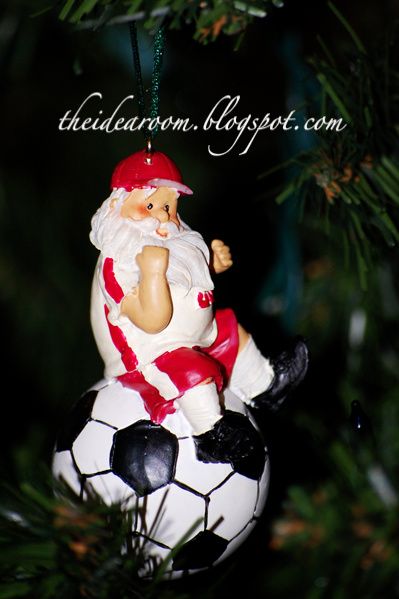 My son received this ornament the year he started to play soccer.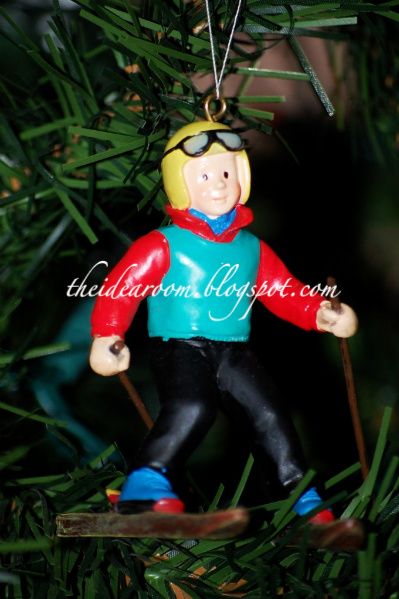 …and the year my son learned how to snow ski.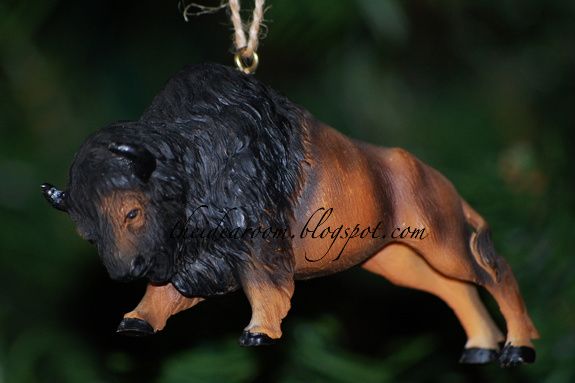 This one is a little different to have on your tree, but I love it! It reminds me of when we went to Yellowstone and my son who is the animal lover was fascinated with the Buffalo. He couldn't believe how BIG they were. He sat and stared at one forever and they were all he could talk about. So everytime I see it, I smile thinking of that experience.
The ornaments can be about anything that is a memory. Some years are harder to find ornaments for than others. I remember one year my mom had a really hard time finding one for my sister, she ended up giving her a pickle ornament. But, the funny thing is that it was one of my favorite ornaments on our tree growing up. The pickle ended up being perfect because this sister LOVES pickles!
I keep a paper in our ornament box and each Christmas when we put away the ornaments, I take the paper out and write down the ornament the kids got that year. This way when they get married, I will remember who got what ornament and when!  Here are some more fun Christmas Ornament ideas!
What is your favorite Christmas Tradition with your family?
JOIN OUR NEWSLETTER
Would you like more Recipes, DIY, Printables and Organization Ideas?
---
Subscribing to the newsletter will enable us to periodically send you creative content exclusively for Idea Room subscribers.
*View our Privacy Policy here.