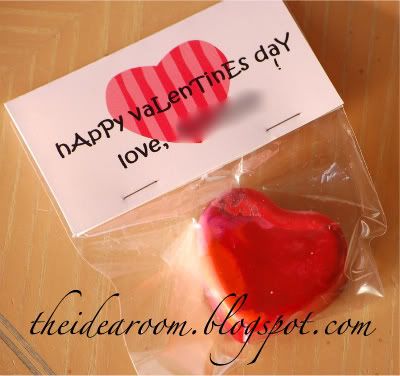 Is your crayon box riddled with hundreds of broken crayons like ours is? Make your own crayons for your toddlers who can't hold regular crayons or as Valentine's Day gifts for your kids friends. It is super easy…all you need to do is gather up all the pieces (or break up full size crayons). All the wrappers need to be removed from the crayons. I soaked mine in cold water and the paper peeled right off. I made sure to dry off the crayons and then put the crayons into a small muffin tin that has been lightly greased. I pre-heated the oven to 300 degrees and then baked them for about 8 minutes or until all the crayons are melted. I took them out of the oven and let them cool on the counter for about 15 minutes.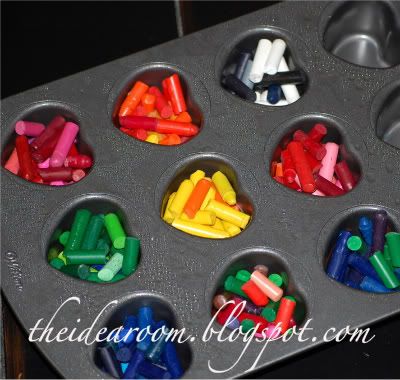 Since it is so cold here, I stuck them outside to cool for another 20 minutes. (A freezer will work if it is warm where you are). They should pull away from the edge of the pan when they are ready. Simply turn the pan over and empty them out.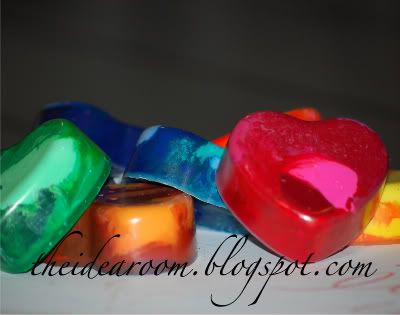 We made some for my daughter to give out to her Pre-School class for Valentine's Day. I made some bag toppers to go onto each bag. I simply used my photo program and made a 3.75 in. (width) x 4.25 in. (length) tag to fit on the 3.75 inch wide goody bags I found at Robert's.
I used a Wilton heart muffin tin like this one (different brand): Heart Muffin Tin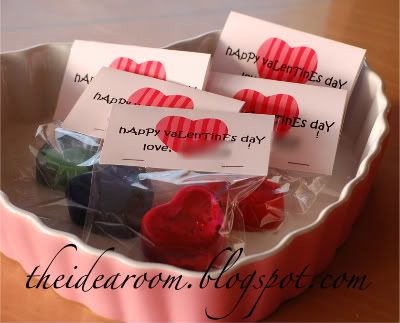 JOIN OUR NEWSLETTER
Would you like more Recipes, DIY, Printables and Organization Ideas?
---
Subscribing to the newsletter will enable us to periodically send you creative content exclusively for Idea Room subscribers.
*View our Privacy Policy here.