Hello Idea Room Readers! I am so excited to be here today for Amy's Holiday Series! My name is Bev and I blog over at Flamingo Toes.
At Flamingo Toes I love doing sewing and embroidery projects, and making things for around the house too! Last year I made a cute little Pumpkin pillow and I thought it would be great to make a Fall Candy Corn Pillow to go with it. That way my sofa won't be lopsided. :)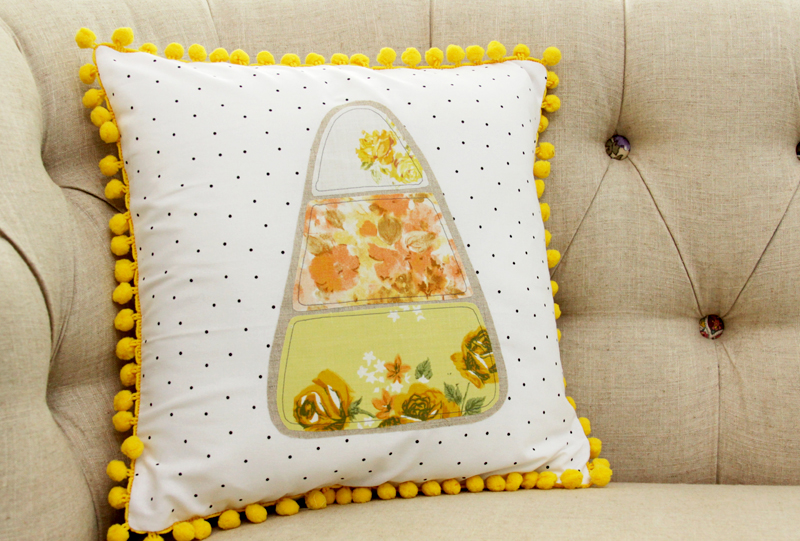 It's decorated with vintage sheets because I can't resist them. And pom pom trim too!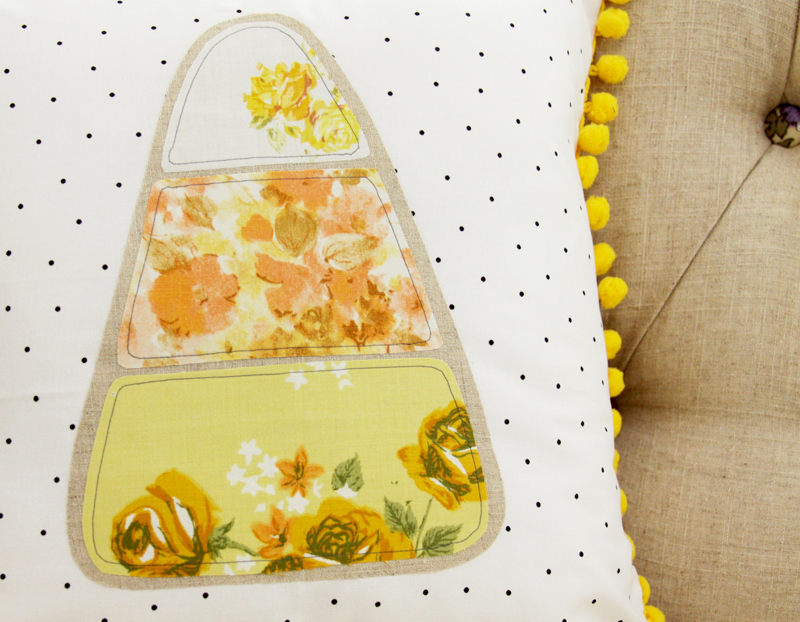 Here's what you'll need to make your own!
3 fabrics for candy corn – mostly white, mostly orange and mostly yellow
linen fabric – about 8″ x 10″
fabric for pillow – one 16″ x 16″ piece and two 16″ x 12″ pieces
yellow pom pom trim – 2 yards
16″ pillow form
fusible webbing
Iron fusible webbing to wrong side of fabrics for the candy corn. Cut out the three sections of the candy corn and the background fabric piece.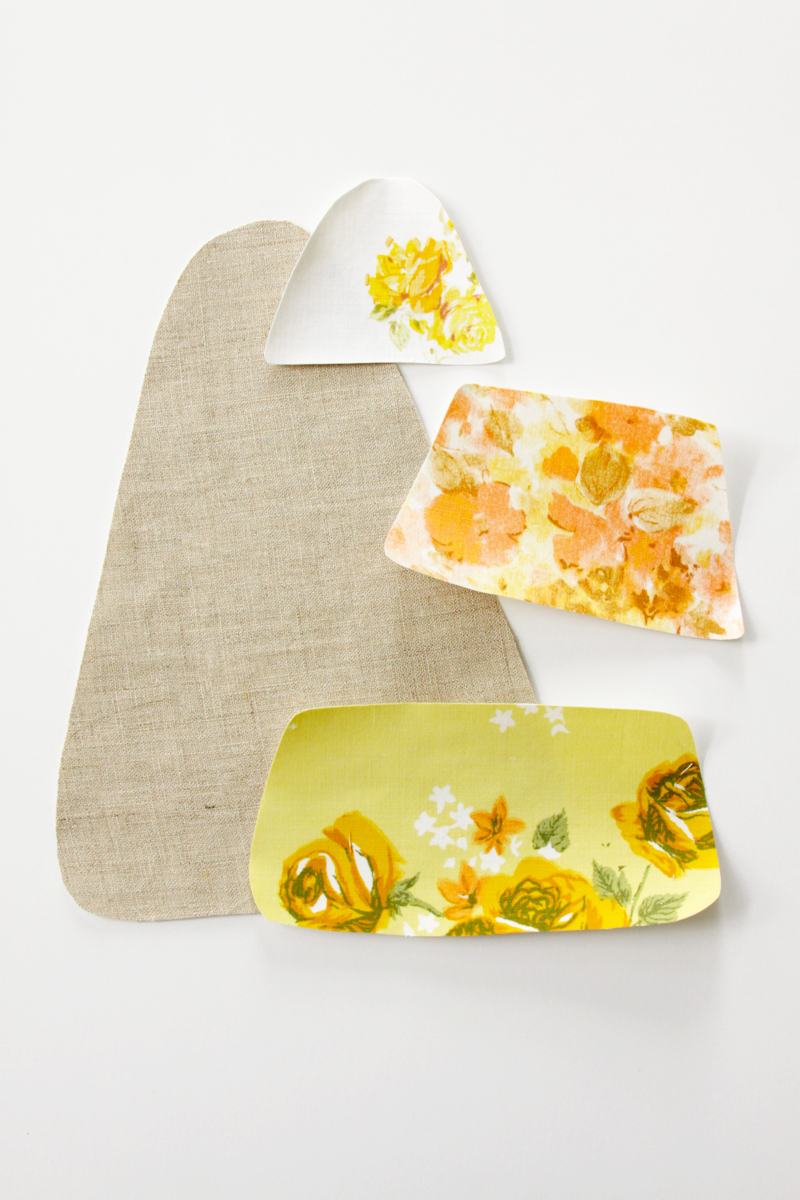 Remove the backing from the background piece and fuse it to the center of the pillow front.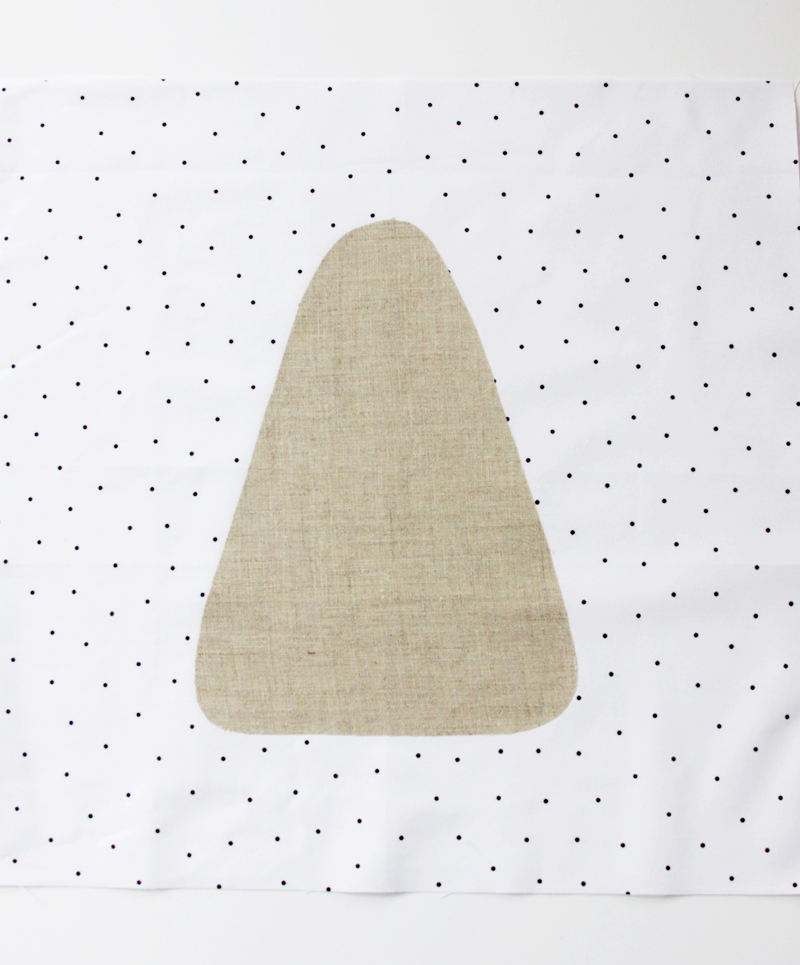 Take the backing off of the candy corn pieces and iron them in place on top of the background linen. Leave a little space between each section.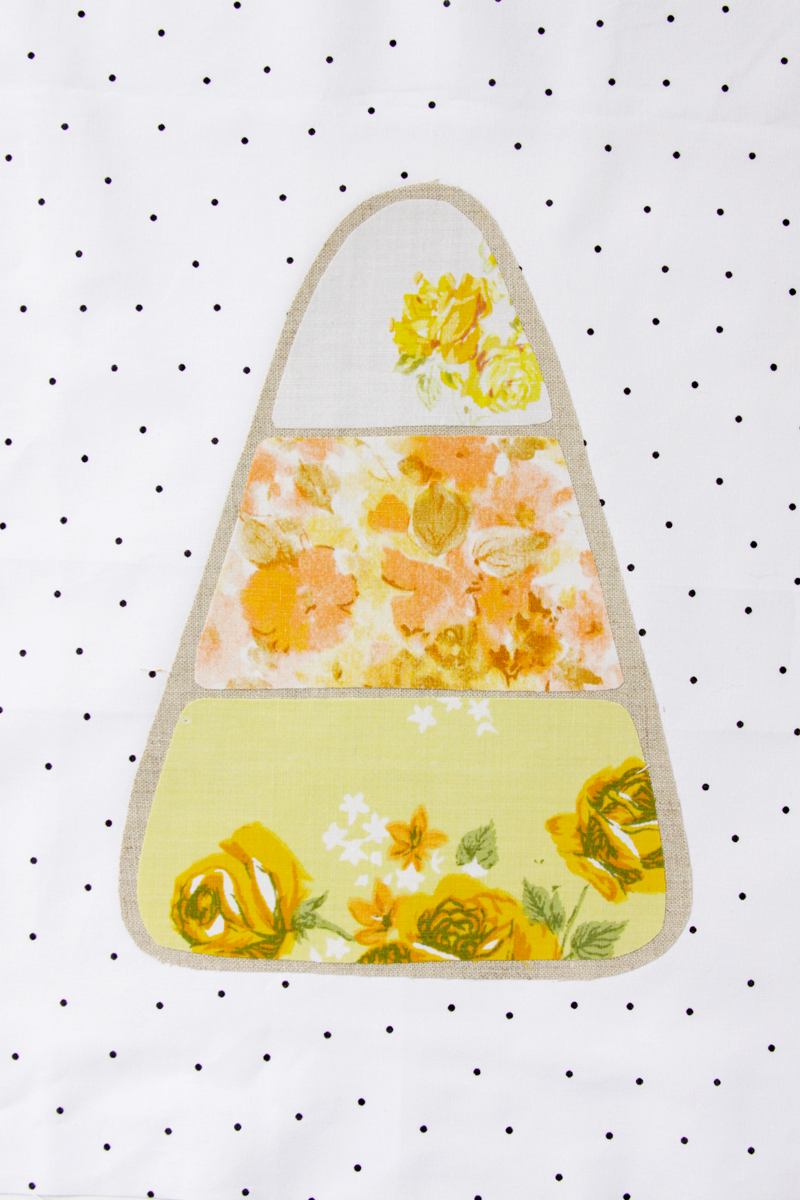 Sew around each section of the candy corn pieces with a dark thread. This should hold it in place just fine, but if you're going to wash the pillow cover a lot, you might want to zigzag around each section.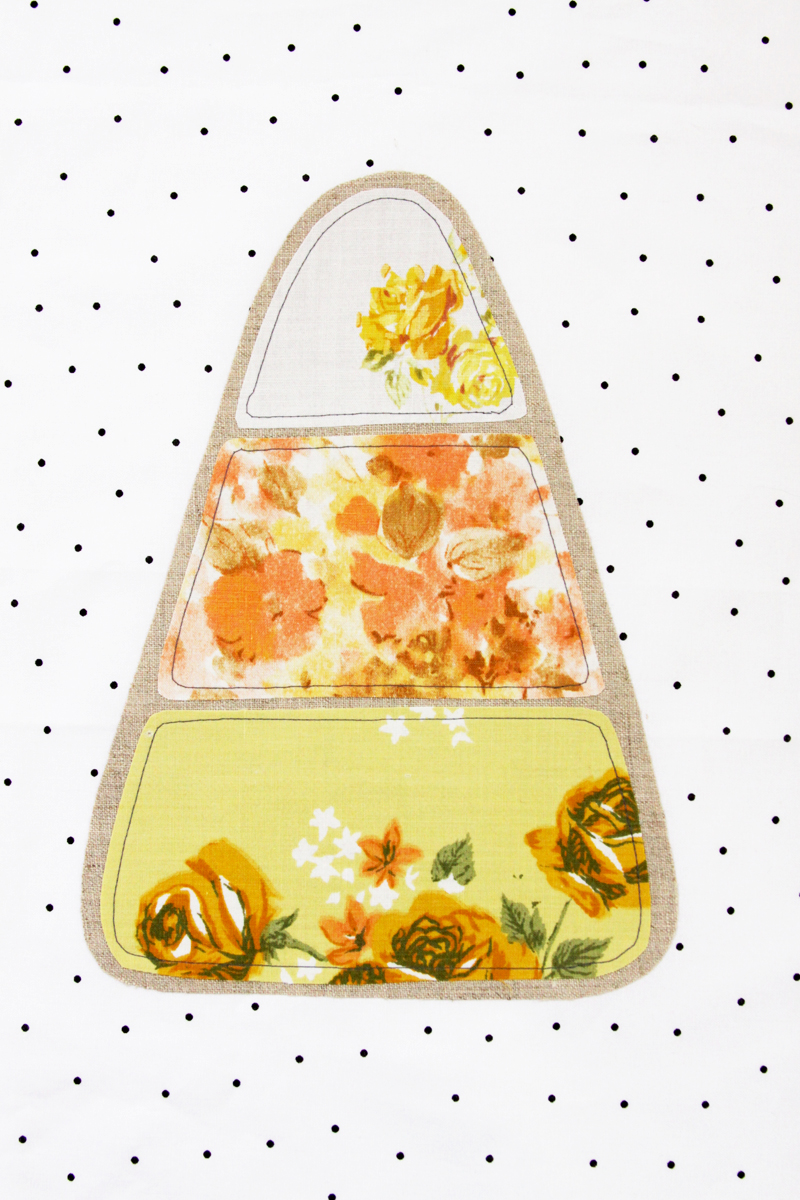 Sew your pom pom trim around all four sides of the front pillow piece, with the pom poms facing in towards the center of the pillow. The seam should be about 3/8″.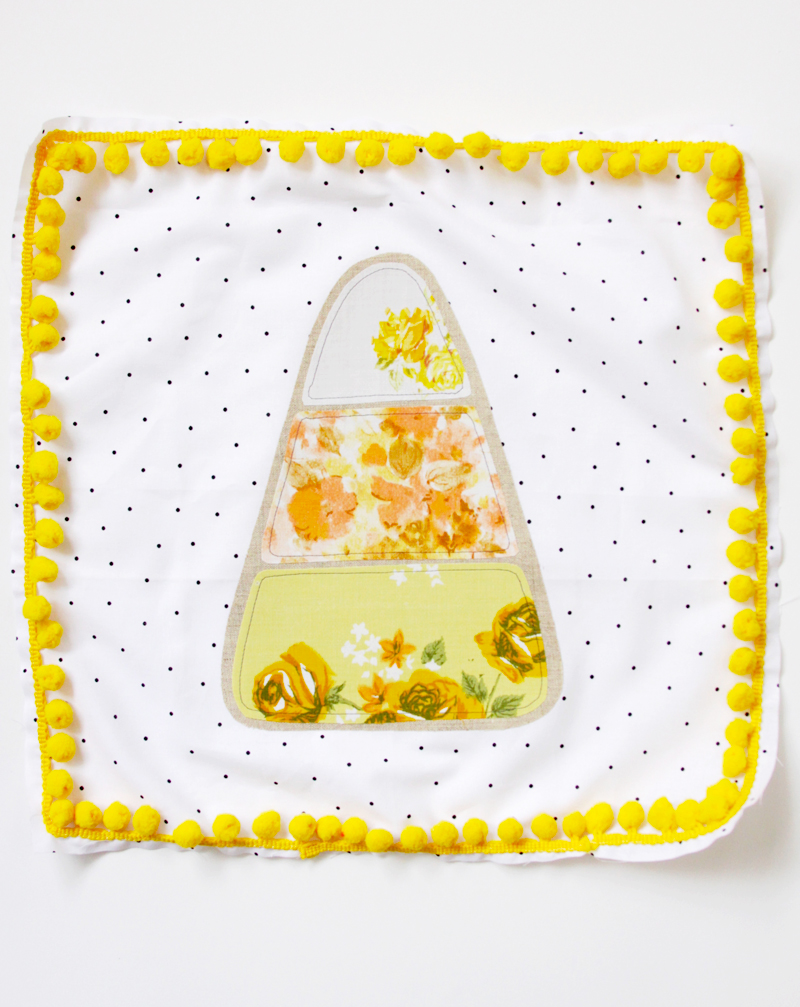 Turn under and hem one edge of each of the back pieces. Overlap them so the bottom piece has the hem pointing up and the top piece has the hem pointing down. You want the pieces to overlap but measure 16″ square. Place the pillow front right sides together with the back and sew around all four sides with a 1/2″ seam allowance. Turn right side out and press.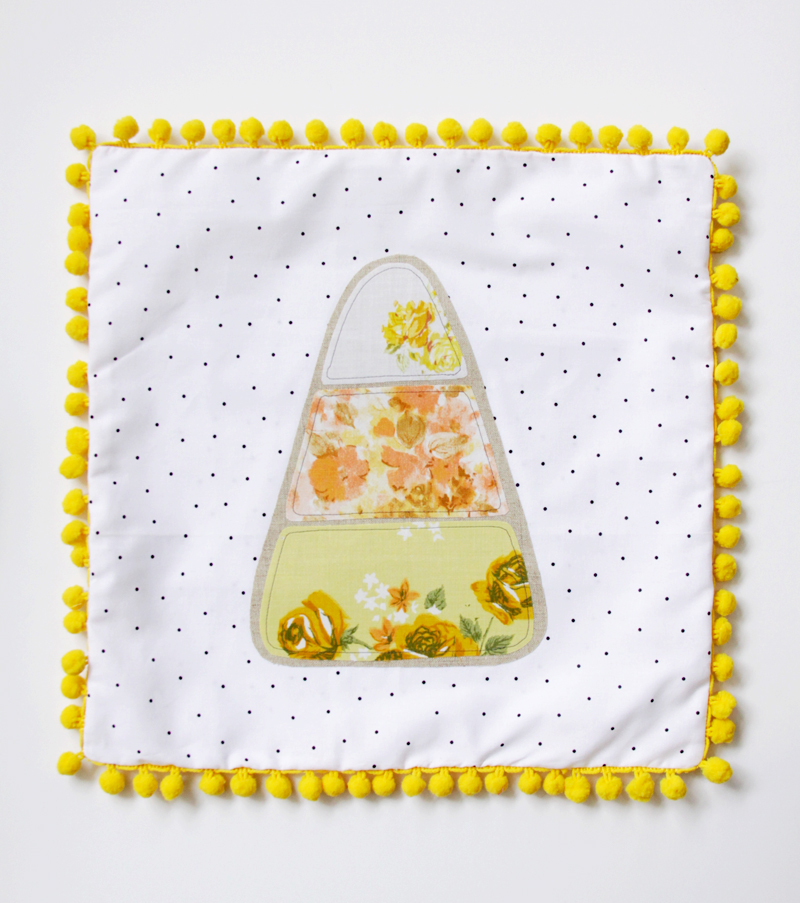 The back makes an envelope so you can put the pillow form in easily. This makes it easy for storage too – when you aren't using the fall pillow cover you can take it off and change it out for something for Christmas or Spring!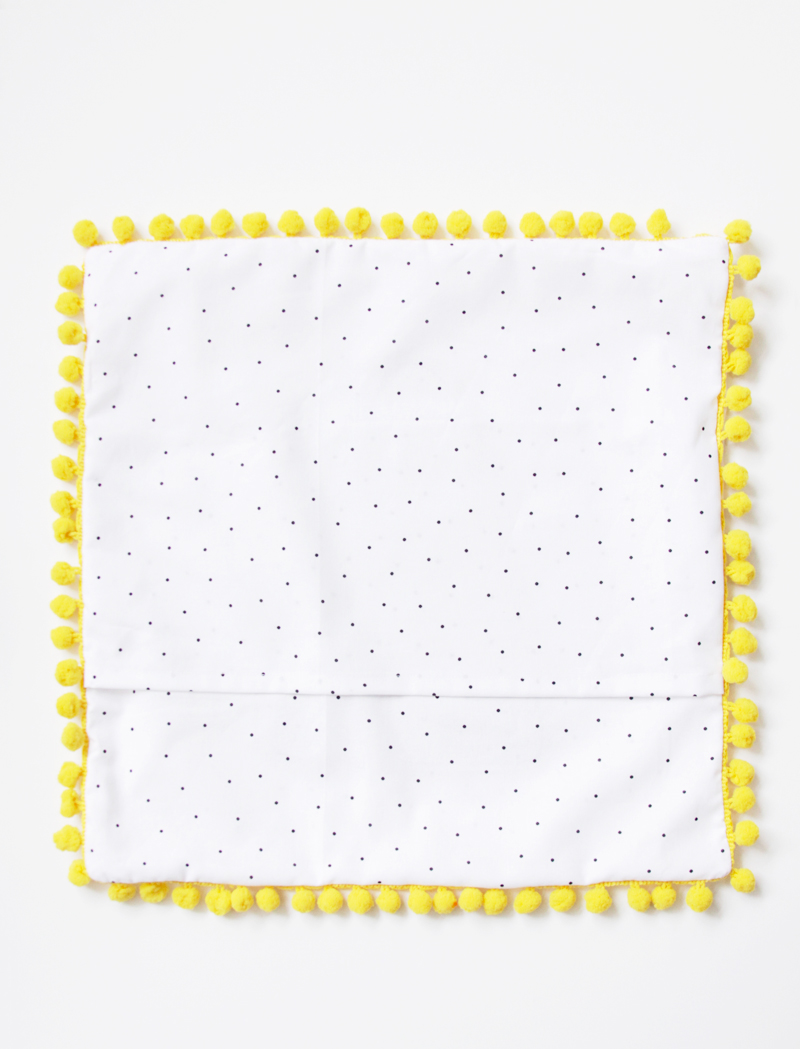 Pop in your pillow form and show off your cute new pillow!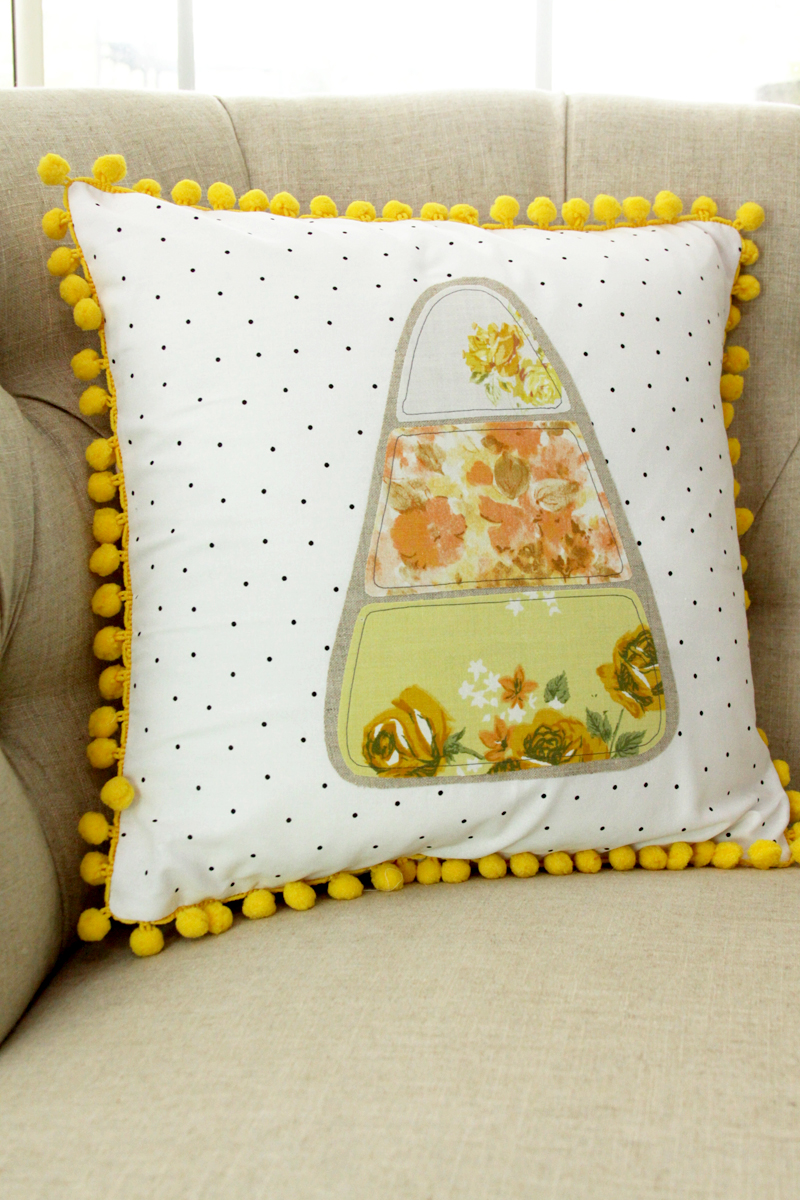 I'd love for you to stop by Flamingo Toes and check out my other Fall projects!
JOIN OUR NEWSLETTER
Would you like more Recipes, DIY, Printables and Organization Ideas?
---
Subscribing to the newsletter will enable us to periodically send you creative content exclusively for Idea Room subscribers.
*View our Privacy Policy here.