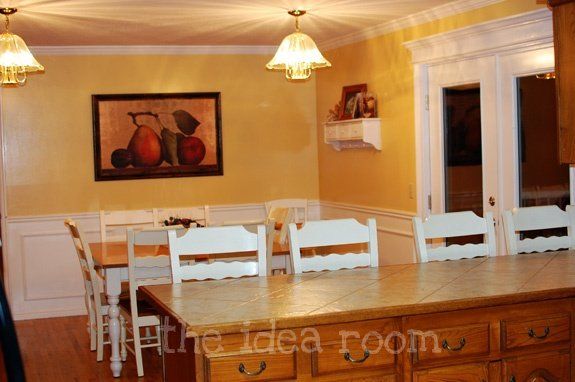 (After)
We recently replaced our old sliding glass door in the kitchen (which leads to our outside porch and backyard) with some French doors. The sliding glass door was the original door with the home which was built in 1980. It was hard to open and VERY drafty and cold in the winter time. So it was time to get a more energy efficient door.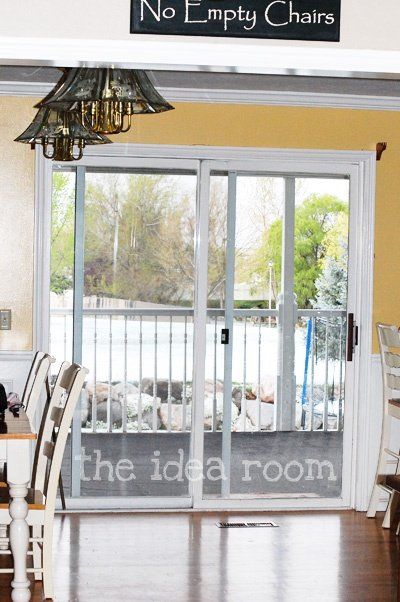 (Before)
We had some really nice spring weather for a few weeks before the door was scheduled to be replaced and wouldn't you know it…the day they came to take OUT the door and put the new one it…IT SNOWED…IN MAY! (That is snow coming down!)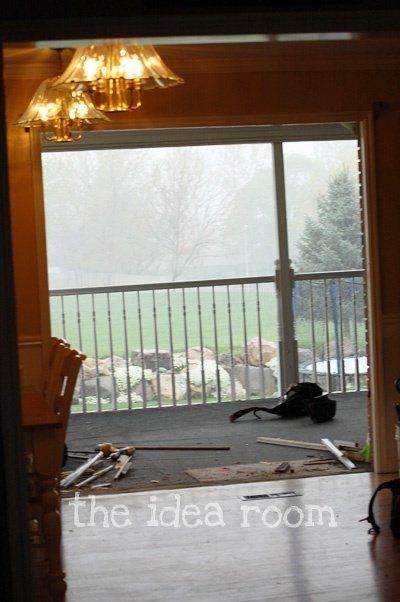 We decided to fancy it up a bit instead of going with just the standard case molding around the door like we had before. So we bought some decorative and crown molding at Lowe's to frame in the door.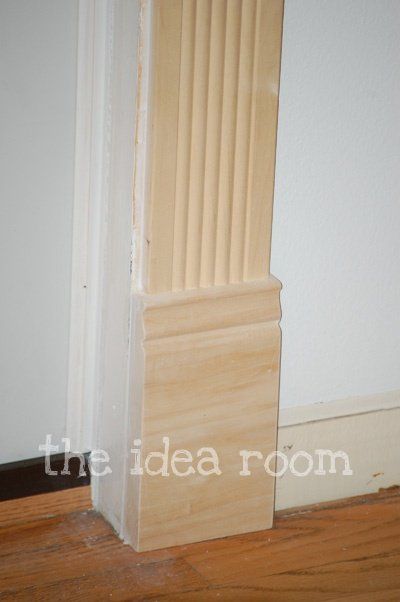 The ribbed side pieces measured 4 inches across in width and we matched it up to some baseboard at the base of the door frame.
At the top of the door we added a flat board that measured about 6 inches in width across the top of the doors. Then we added a smaller piece of molding (about 3/4 inch wide) about a 1/2 inch from the bottom of the flat board. (Not sure what this is called).
Then to finish it off we added a piece of crown molding to the top of the door frame.
We caulked all the cracks and filled the nail holes with putty and then painted the door to match our wainscotting on the lower half of the walls. Really a pretty simple project (because we did not put in the door ourselves :) and I think it makes a big difference in the overall look of the kitchen. I also can not believe the difference it makes as far as how cold and drafty that door was. It also blocks out a lot of sound from outside. I am loving this new addition.
So…this might help explain what has been keeping me from my little craft projects lately! Have you guys been finding yourselves busy with home improvement projects at your house like we have been here? Would love to see some links to things you have been working on too!
JOIN OUR NEWSLETTER
Would you like more Recipes, DIY, Printables and Organization Ideas?
---
Subscribing to the newsletter will enable us to periodically send you creative content exclusively for Idea Room subscribers.
*View our Privacy Policy here.