One of my favorite things to drink is Frozen Lemonade! Especially Pink Lemonade! Love it! It is a perfect treat on a hot summer day.

Pin It

Have you ever had Thelma's Old Fashioned Lemonade? It is frozen lemonade and it is to die for. But it is also pretty pricey for my taste. So can you imagine how happy I was to discover that you can make your own frozen Lemonade?
All you need is an ice cream mixer, some of your favorite Lemonade, rock salt and ice. (Do not use sugar-free drinks, the sugar keeps the lemonade from becoming a solid block of ice and seizing up your ice cream maker!)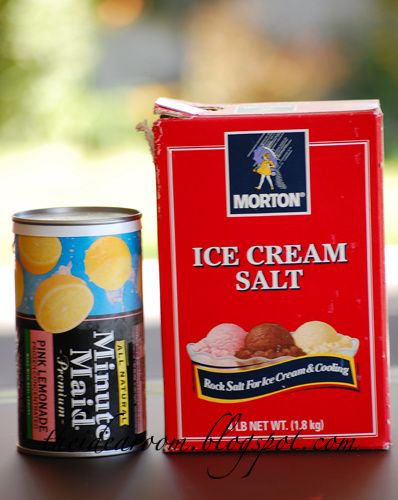 Mix your Lemonade (or other favorite beverage) according to the package directions and pour it into your ice cream maker container. Place it into your machine and be sure that the inside paddle and lids are connected properly. Then according to your machines direction layer the ice and salt.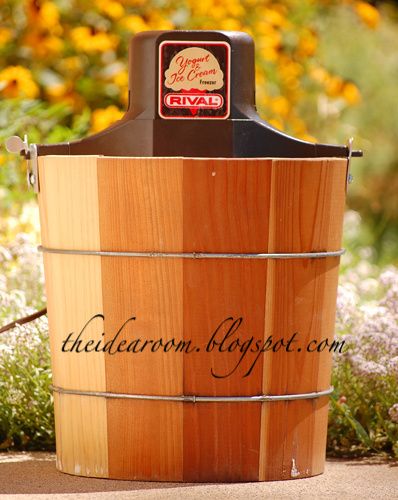 Turn your machine on and let it do its magic. Mine took only 25 minutes to be a perfect slushy consistency. It was seriously so yummy and smooth.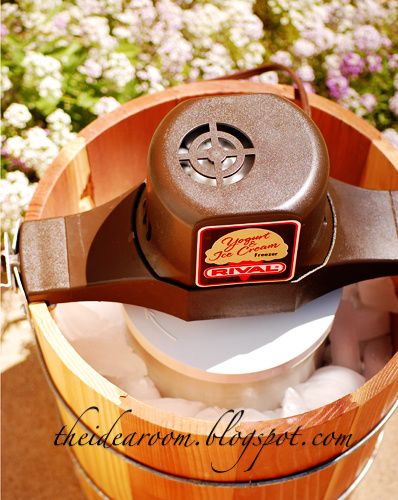 I only wish I would have discovered this at the beginning of the hot summer. At least maybe there will be more for me to enjoy while the older kids are in school! But for a few more days, summer is still in full swing round these parts.
P.S. I picked up these fun, tall glasses at the Thrift Store a few years ago. Cute glassware makes it taste even better!
JOIN OUR NEWSLETTER
Would you like more Recipes, DIY, Printables and Organization Ideas?
---
Subscribing to the newsletter will enable us to periodically send you creative content exclusively for Idea Room subscribers.
*View our Privacy Policy here.