**Be sure to enter the Giveaway for a fabric key chain here!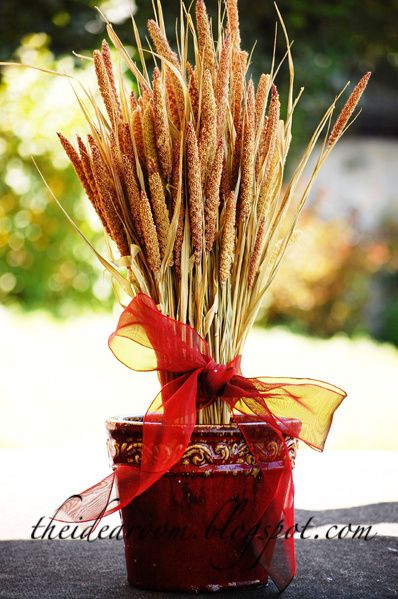 All you need to make one of these is a vase (I found mine at Taipan Trading Co. for around $4), dried millet (or any dried flora of your choice; found mine at Michael's), a length of ribbon, and rice.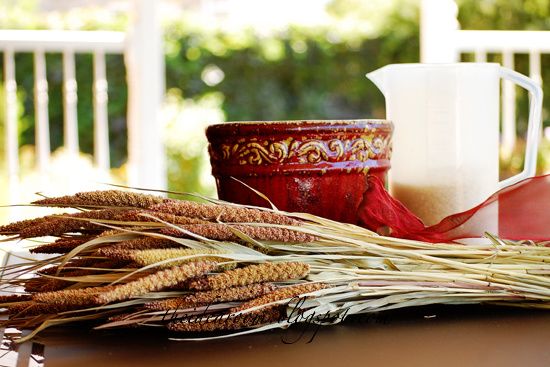 Take the dried millet and gently arrange them so that they sit nicely with the ones in the middle at the tallest and some around the edges at different lengths. Eyeball it! Then measure how tall you want them to stand in your vase.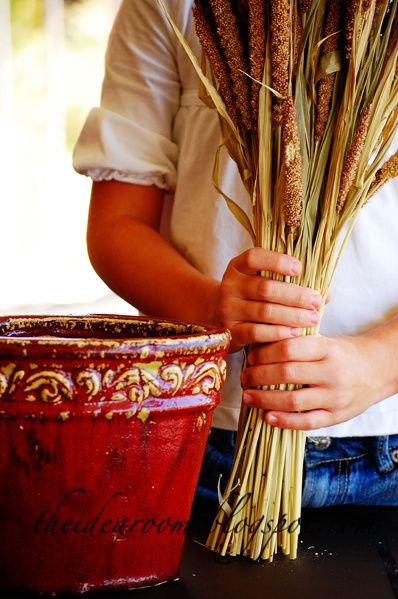 With scissors, while still firmly grasping them, cut the bottoms of the stems so they are the same length. Then gently tap the stems so that they are all even at the base.
Set the millet in the vase and center it. Grab your rice, which has been placed in a pourable container, and pour it into the vase all around the stems. You may need to place the stems of the millet into a foam or styrofoam base if your vase is not tall enough. Otherwise the rice will firmly hold the millet in place. Fill vase 3/4 full.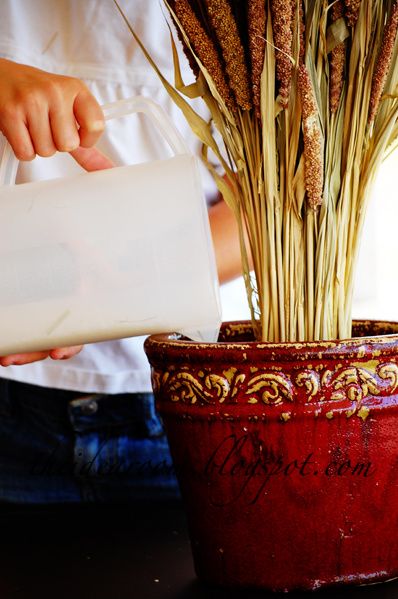 Take your ribbon and tie a bow around the base of the stems. And your done!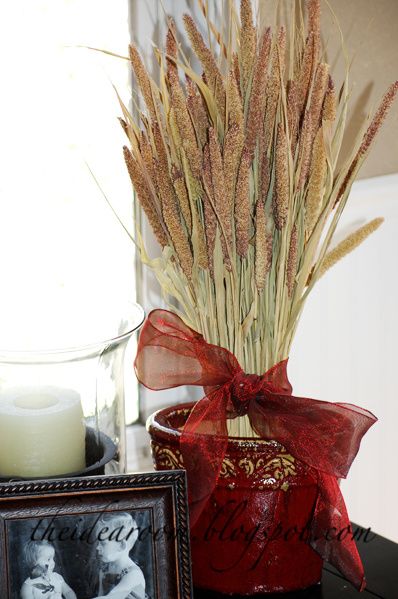 JOIN OUR NEWSLETTER
Would you like more Recipes, DIY, Printables and Organization Ideas?
---
Subscribing to the newsletter will enable us to periodically send you creative content exclusively for Idea Room subscribers.
*View our Privacy Policy here.