I got the older kids off to school for their first day this morning! So I am just now getting to our giveaway winner. And the winner of a fabric key chain is: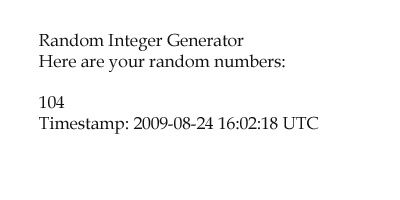 Commentor #104…Sarah Faller! Congratulations Sarah! And the winner of the Follower drawing is…
sarahsocute
Congratulations! Funny that two Sarah's won! If this is you, send me an email ASAP so that I can get your addresses and your information. Sarah Faller…let me know the colors of the key chain you would like if different than the one pictured. Or I can do reverse colors of the pictured one too.
As for sarahsocute, the follower winner, you have a choice. You can choose one of the following: fabric key chain, glass tile pendant, a crochet hair clip, or a washer necklace!
I had wanted to have another giveaway when we reached 400 followers. But, as you can see we exceeded that this week during the current 300 follower giveaway! I can't keep up! But that is a good thing! So look for another giveaway coming soon. I just need to get caught up on a few things first. I am also going to be adding some new items to the Idea Room Store. Thanks everyone for linking and posting about this site on your own websites. You are the reason we are growing!

JOIN OUR NEWSLETTER
Would you like more Recipes, DIY, Printables and Organization Ideas?
---
Subscribing to the newsletter will enable us to periodically send you creative content exclusively for Idea Room subscribers.
*View our Privacy Policy here.