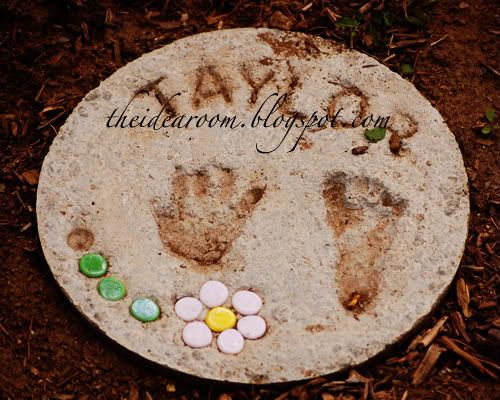 Looking for an easy and inexpensive Mother's Day gift? A few years ago my siblings and I made some stepping stones to give to my mom for Mother's Day. We had one made for each of her grandchildren. Each stone had a footprint and handprint and the name of the child on it. They are really easy to make and look so cute in your garden or flower beds.
All you need is a small bag of cement (Home Depot or Lowe's), water, a stick to mix your cement (a paint stir stick works great) and a bucket, some trays that go under flower pots to collect the water (what are they called?), a popsicle stick and jewels if you would like to add some bling to your stone.
Mix your cement according to the directions on the package. Evenly distribute the cement into each of your trays (you will need 1 for every stone you are making).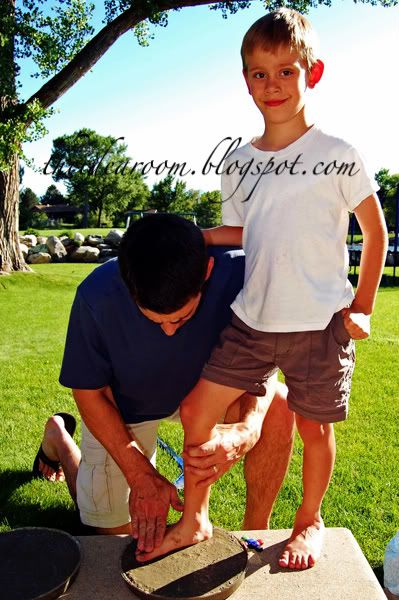 When the cement has set-up so that it holds the imprint of your finger, place your footprint and handprint in the cement.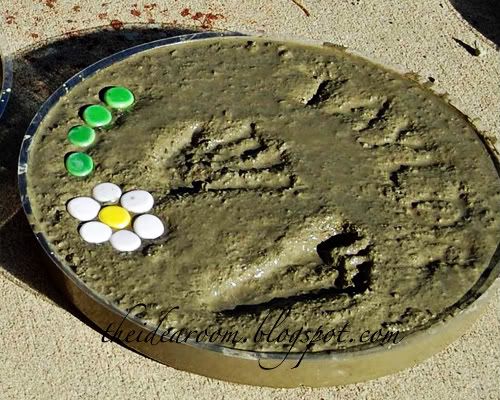 Then with a popsicle stick carve the name into the cement. I used some paper towels to soak up the excess water so that I could see the name as I continued to work on each letter.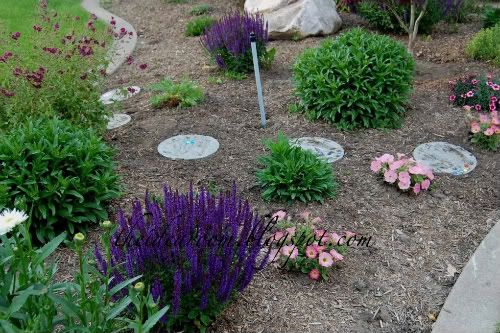 After you have put the footprints and name in your cement, you will not want to move them. Let them dry completely. This may take 2 to 4 days total. When they are dry they should come right out of the trays and be ready to go in your garden.
I have always wanted some stepping stones for my own flower beds. Last year my hubby and kids made me some for Mother's Day! They turned out so cute. Now all I need is for my new plants to grow in my planter and fill up some of that weed prone space!
JOIN OUR NEWSLETTER
Would you like more Recipes, DIY, Printables and Organization Ideas?
---
Subscribing to the newsletter will enable us to periodically send you creative content exclusively for Idea Room subscribers.
*View our Privacy Policy here.