This Giveaway has CLOSED!
I had wanted to give all of my new and faithful readers something back and was waiting till I had my 100th follower. Well, things got crazy busy here and before I knew it we had exceeded the 100 mark by a few. So in celebration of all you supporters out there…it's giveaway time. I had something really great in mind and have been waiting for something to come in that I ordered on line, but just received a message that it was on back order. So that one will have to wait till next time. But I promised a giveaway and a giveaway is what you are going to get.
All you have to do is leave a comment, any comment and you will be entered in a drawing to win one of my glass tile pendants. You can even specify the main color of the pendant you would like to receive.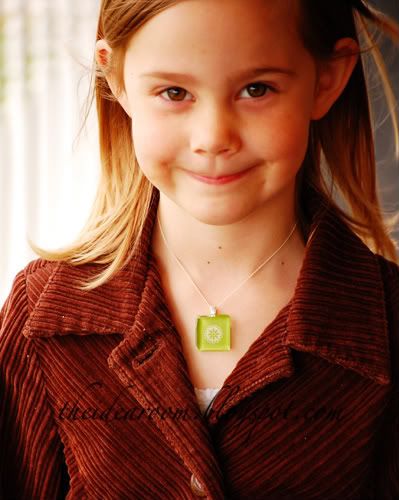 So comment away and good luck. This contest will close on Wednesday night, June 24, 2009 at 11:57 pm PT.
JOIN OUR NEWSLETTER
Would you like more Recipes, DIY, Printables and Organization Ideas?
---
Subscribing to the newsletter will enable us to periodically send you creative content exclusively for Idea Room subscribers.
*View our Privacy Policy here.