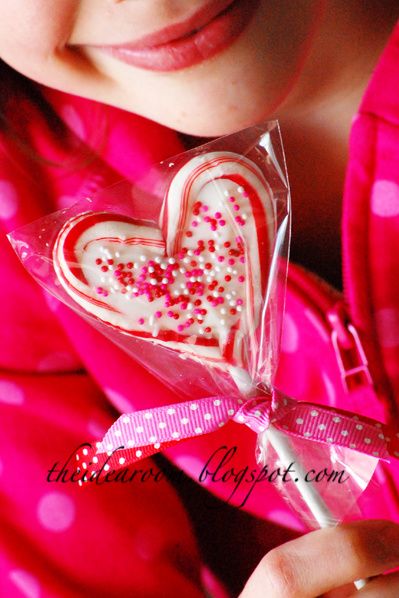 Do you guys remember the heart suckers I blogged about last year? Well, I spiced them up a bit this year.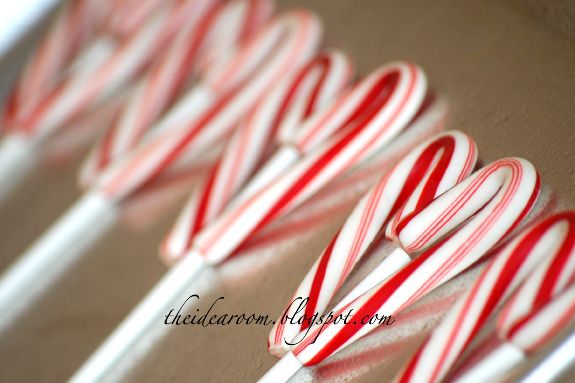 Simply take two (per sucker) small candy canes and place them on a greased cookie sheet in a heart shape. Slide a sucker stick in between them like you see in the picture.
Place them in a heated 350 degree oven and watch them closely. After 3-5 minutes, they will be melty and bubbly. Quickly remove them from the oven and pinch the ends of the candy canes together at the top and bottom of each sucker. Be very careful as the candy will be HOT!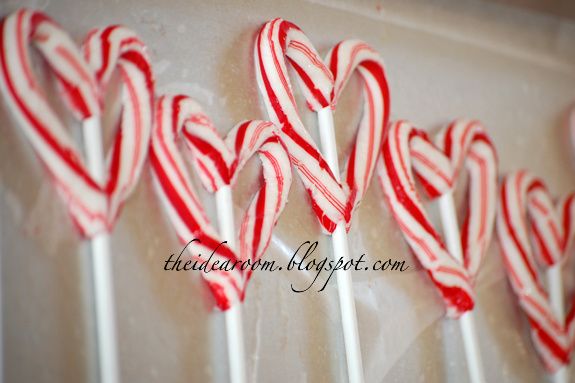 Then set the tray aside to cool. Gently remove them from tray, after they have cooled completely. Place them on parchment or wax paper. Melt some white chocolate or almond bark in the microwave. Pour a small amount into the center of the suckers and smooth with your clean finger. I added a few colorful sprinkles as well. Let them cool again before packaging or better yet…Eating!
I actually liked these so much, I am planning on using these to give to my kids for their Valentine's Day Treat.
**edit–I have had a few of you who have had a difficult time with your candy canes melting too quickly and becoming too brittle. The KEY is to watch them…don't go away…as soon as they start to blister and get "sweaty" you will want to pull them out. Or…You can just make these without putting them in the oven if you are still having difficulty. Just put the candy canes together in a heart shape and add the sticks and then pour melted chocolate over the middle. It should harden and hold together pretty well this way too.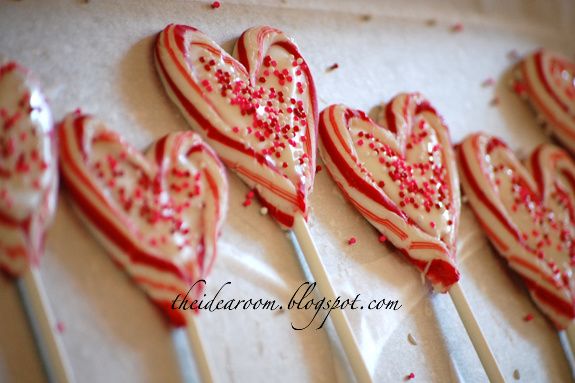 I also whipped up some of these Valentine's Heart-shape candy with the left over melted chocolate. I poured the melted chocolate into some heart ice cube trays (silicone) that I found in Target's dollar section a couple of years ago.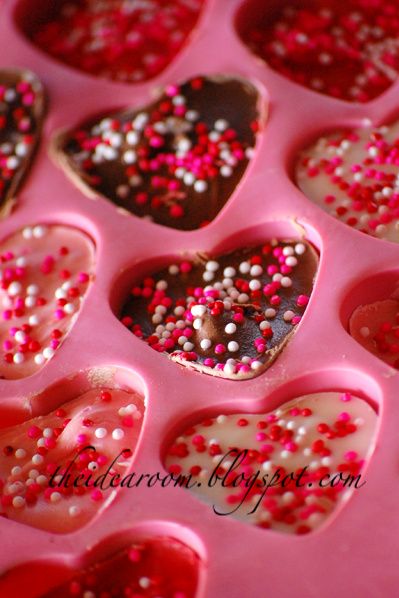 They made some fun chocolate candies to gift or share with family and friends. Super easy!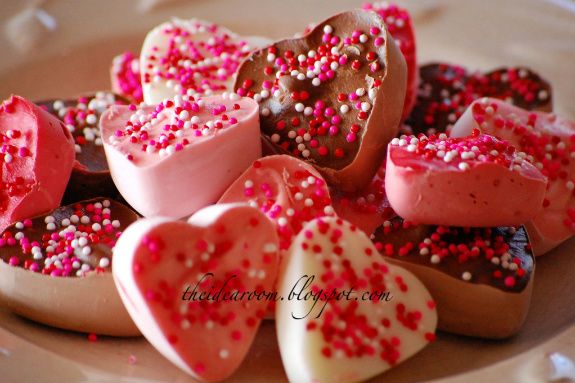 JOIN OUR NEWSLETTER
Would you like more Recipes, DIY, Printables and Organization Ideas?
---
Subscribing to the newsletter will enable us to periodically send you creative content exclusively for Idea Room subscribers.
*View our Privacy Policy here.