**Be sure to enter the giveaway here.
I have seen a few of these wreath tutorials floating around the craft blogs recently like this amazing book wreath from Living with Lindsay and this fun pinecone wreath from V. and Co. Here is my version with cranberries.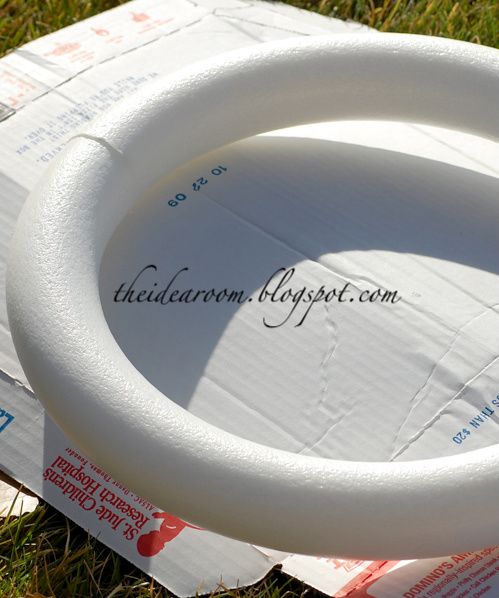 I found this cranberry garland at the after Christmas sale at Hobby Lobby last year for $5 and found a perfect use for it. I purchased a round styrofoam ring which can be found at most craft stores. I used some left-over red spray paint and sprayed the ring red. Then I had my older kids help me cut the berries off of the garland(which they thought was so fun).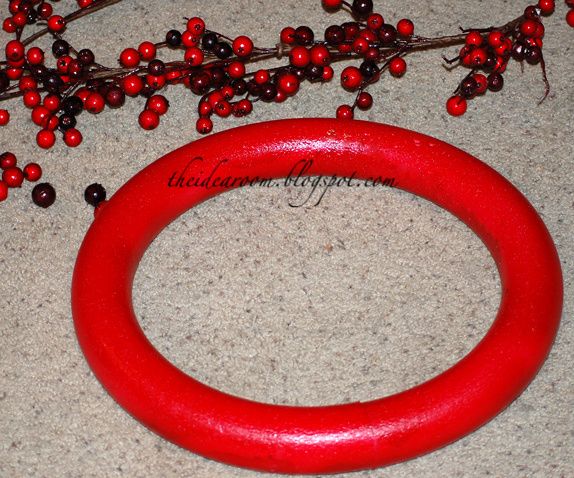 Then while my hubby and I watched a movie, I used my glue gun and glued each cranberry in place. It was a bit tedious, but I love how it turned out despite the fact that I burned myself with hot glue a couple of times. Ouch!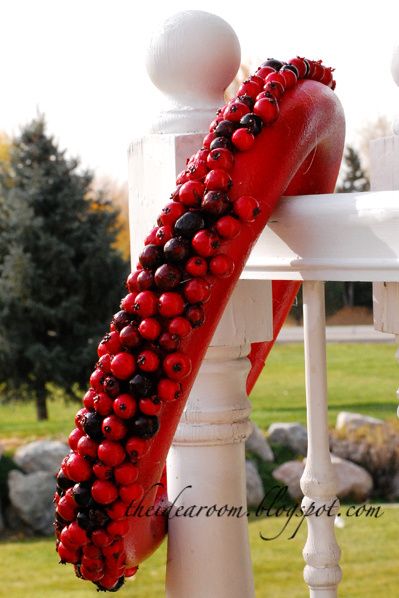 Then I realized I hadn't gotten a picture of the wreath half-finished so I quit gluing and saved the rest to finish the next day so I could get you guys a picture. So here is a picture showing where I stopped the night before. The cranberries are glued around the entire wreath except for a small strip in the back so it will sit smoothly against the wall or your door.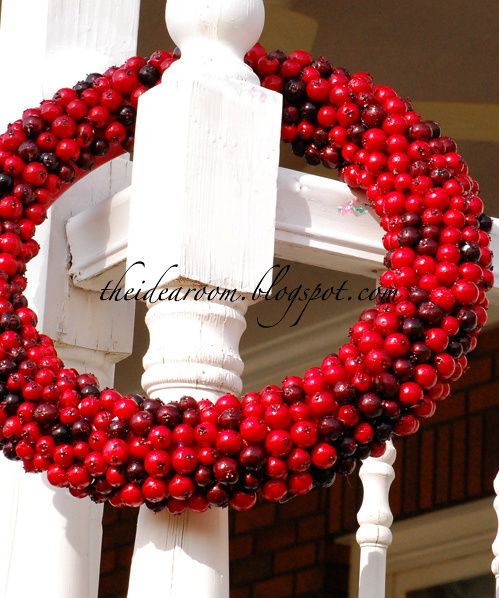 I like it so much that I am temped to make another wreath, but this time using round ball ornaments like this and this.
Oh…and since someone will probably ask…I found my snowflake door hanger at the end of season clearance at Target 2 years ago.
JOIN OUR NEWSLETTER
Would you like more Recipes, DIY, Printables and Organization Ideas?
---
Subscribing to the newsletter will enable us to periodically send you creative content exclusively for Idea Room subscribers.
*View our Privacy Policy here.