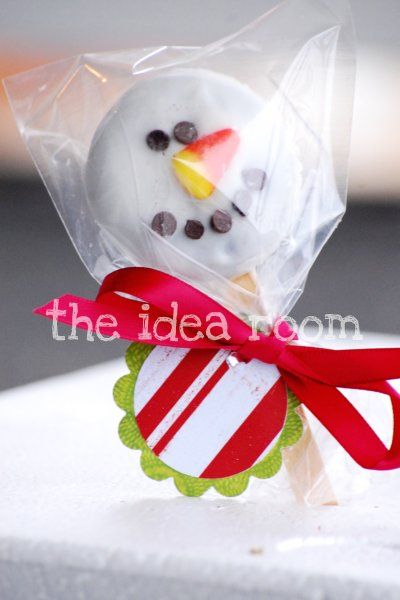 I tell ya…I am obsessed with Snowmen…so I apologize in advance for yet another snowman related post. This time I wanted to make some Oreo Snowman treats that were similar to these Reindeer Pops.

Simply take some Double Stuff Oreos (or Oreo Cakesters) and insert a popsicle or sucker stick into the frosting in the middle of the Oreo. Melt some white chocolate. I used white CandiQuik which can be found in the baking supply area of your grocery store. It melts very quickly and covers very nicely.
Then set them to dry on some wax paper. Add mini chocolate chips for the eyes and the mouth. Add a candy corn for the nose. That's it. If needed, you can trim the edges of the chocolate with some kitchen scissors to make a nice smooth edge.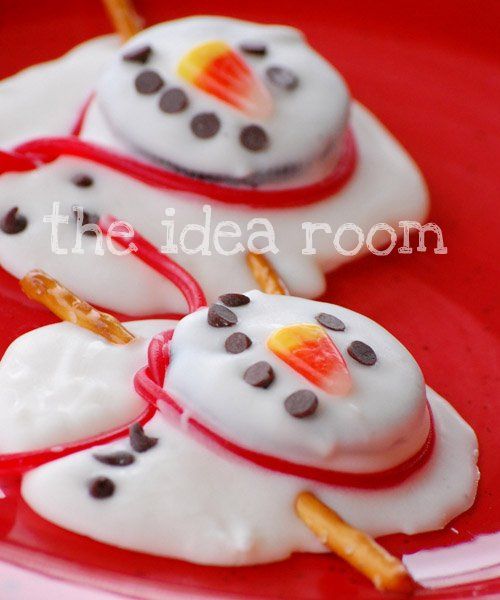 Then, since I had some leftover melted CandiQuik, I made some fun melted snowmen. Pretty much using the same process. Just pour a puddle of CandiQuik onto the wax paper and then place a dipped oreo on the puddle. Make the eyes, mouth and nose with the mini chocolate chips and a candy corn. This time you can add a scarf using a piece of licorice, some buttons (more mini chocolate chips) and some arms using a pretzel stick broken in half.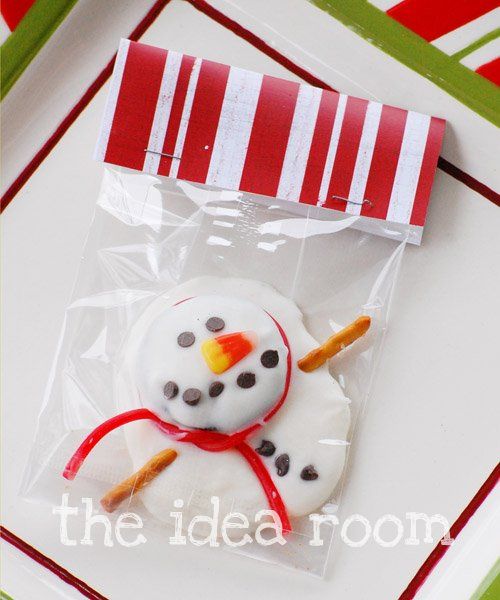 These would be a fun little gift or a fun party treat! They taste pretty darn good too! Hope you enjoy them!
JOIN OUR NEWSLETTER
Would you like more Recipes, DIY, Printables and Organization Ideas?
---
Subscribing to the newsletter will enable us to periodically send you creative content exclusively for Idea Room subscribers.
*View our Privacy Policy here.