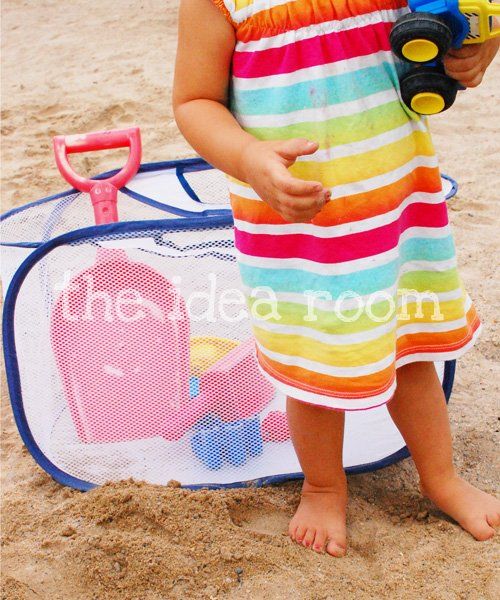 I realize that it is nearing the end of the summer for a lot of us and trips to the beach will not be as frequent now for most of us, but I forgot to share this with you earlier this summer.
I bought a $3.00 mesh expandable laundry bag and use it for our sand toys collection. It works great and I no longer drag home a bag full of dirt and sand. It gets left on the beach where it belongs! So simple!
We also learned how to get that sticky, clingy sand off of kids after a day at the beach. Baby Powder! You can also use corn starch which is a bit cheaper and safer alternative to Baby powders that contain Talc. Simply sprinkle a little bit where the sand is sticking to the skin. The powder soaks up the excess moisture and the sand falls right off! It really does work!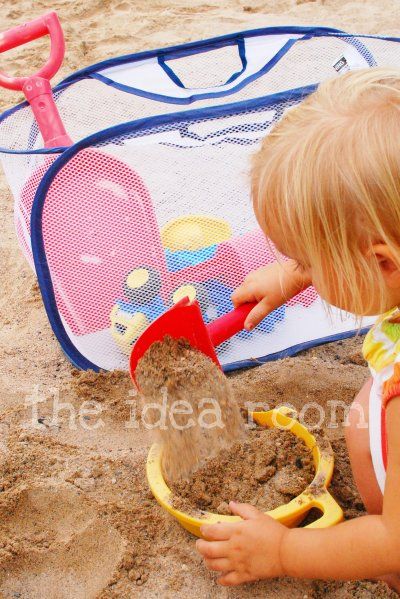 JOIN OUR NEWSLETTER
Would you like more Recipes, DIY, Printables and Organization Ideas?
---
Subscribing to the newsletter will enable us to periodically send you creative content exclusively for Idea Room subscribers.
*View our Privacy Policy here.