*This is a sponsored post on behalf of Special K, however all statements and opinions are my own.
A couple of weeks ago I shared with you some thoughts I had about how we women sometimes participate in damaging self "fat-talk".  I love this campaign and feel like it is so important to be kind to ourselves.  As Women and Mothers, we wouldn't let our children or others talk meanly to each other…like the way we can sometimes "fat-talk" ourselves.
I was so happy with the response from many of you.  I actually was pulled aside by several of my readers, who I personally know after posting the original article.  We could all relate on some level to feeling like we struggled sometimes with have a positive voice within our heads.
One of my friends, a beautiful and creatively talented artist, shared with me this beautiful piece of artwork (above) that she created right before reading about Special K's "fat-talk" campaign on my site.  I love that it fit in so perfectly with this beautiful and empowering campaign.  She graciously let me share it with you.
Women can have such a powerful influence for good on others.  Whether it is through their children, their families, and over future generations.  We need to be the change we desire to see in ourselves and in the women and girls around us.
As the mother of three young impressionable girls, I realize how vital it is to not pass negative tendencies down  to them.  I don't want them to feel uncomfortable in their own skin.  I want them to be proud of their uniqueness and to embrace who they are.  And I need to be the one who sets the example.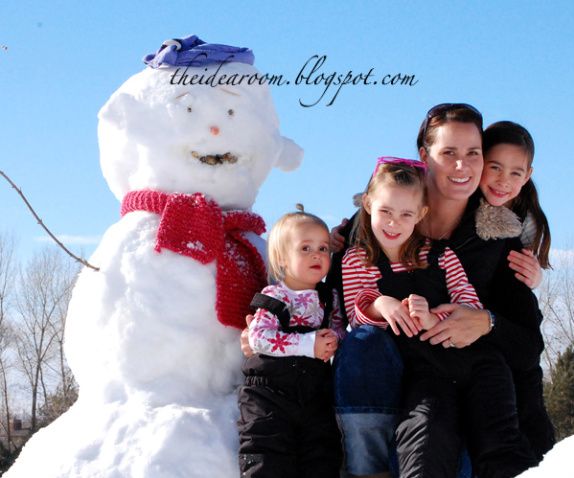 I have realized that sometimes we can let the negative talk interfere with how we interact with our families and it may keep us from being involved in fun activities with our children and friends.  I have made it my New Year's Resolution this year to focus on getting healthier in mind, body and spirit and focusing on the positive in my life.
So I am saying SHHHH! to the "fat talk."  I hope you will join me in supporting Special K®  in their fight against "fat talk."
As a partner to women along their weight management journey, Special K offers many delicious, guilt-free products, including snack and breakfast options that provide protein and fiber. Women can also visit www.FightFatTalk.com to help SHHHHut down Fat Talk (#FightFatTalk).
JOIN OUR NEWSLETTER
Would you like more Recipes, DIY, Printables and Organization Ideas?
---
Subscribing to the newsletter will enable us to periodically send you creative content exclusively for Idea Room subscribers.
*View our Privacy Policy here.