Want a fun, new tradition to add to your Thanksgiving festivities? How about making some "Thankful Rolls" a perfect twist for your Thanksgiving Rolls. These are kind of like fortune cookies…but for rolls…with personalized messages.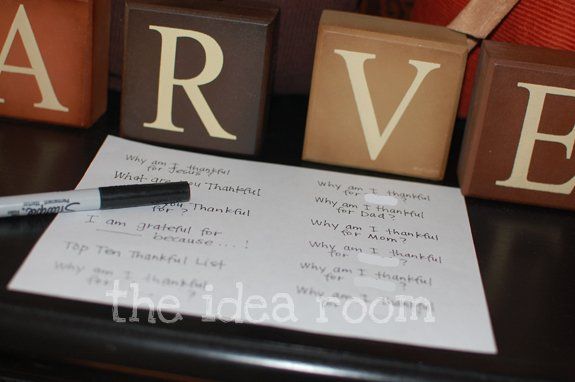 I wrote down some different questions on a strip of white paper. Questions about things that you are thankful for. So, if you know you are going to be making the rolls for this year's Thanksgiving Dinner and you have a list of the guests who will be there, you can include them in the questions.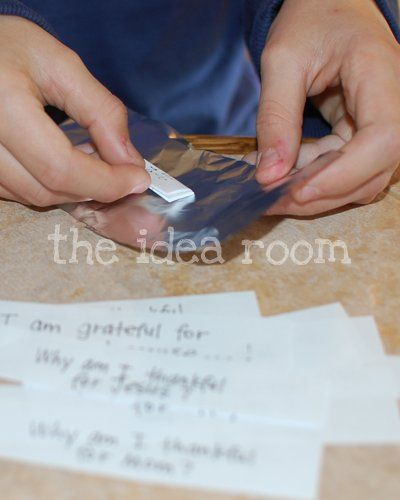 I made a question for everyone in our family…For example…"Why am I thankful for __(name)___?"
Then you can also make up different questions to go in any extra rolls you may have. 1 question per roll.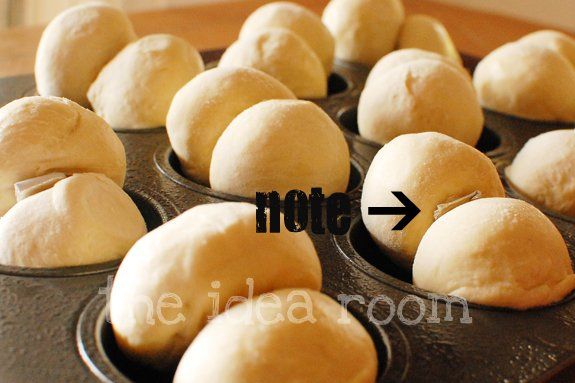 Then simply cut out the questions and fold them up as small as you can. Wrap them in a rectangle of tinfoil.
Then take your favorite rolls…homemade or frozen dough. I used frozen Rhodes dough for these to share with you here, but for our Thanksgiving dinner we always make my mom's yummy dinner roll recipe!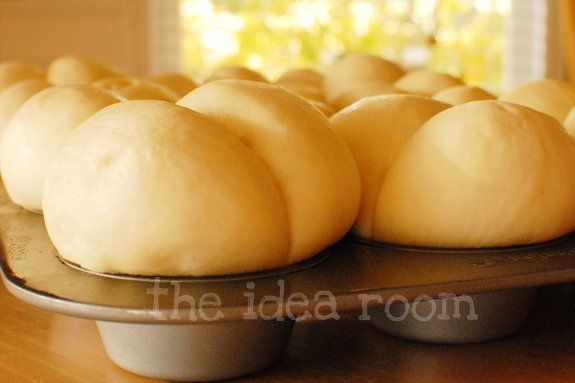 Roll your dough into small balls. Then take two dough balls and put them together with a note in between them into a greased muffin tin pan. Let them raise the recommended time and bake them as your normally would according to your recipe directions.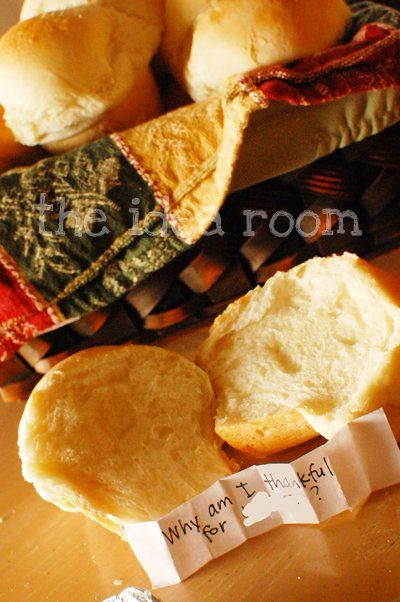 Then serve them up. Your guests will be surprised and excited to find they have a fun little surprise awaiting them. Just make sure no one eats a note on accident :). I guarantee you will be able to spark a fun discussion that will help you remember why you are thankful for your friends and family.
You could also use this idea for someone's birthday or other special occasion. Just change what is written on the little notes to customize it for a certain event!
Can anyone else believe that Thanksgiving is next week?? CRaZy!!
JOIN OUR NEWSLETTER
Would you like more Recipes, DIY, Printables and Organization Ideas?
---
Subscribing to the newsletter will enable us to periodically send you creative content exclusively for Idea Room subscribers.
*View our Privacy Policy here.