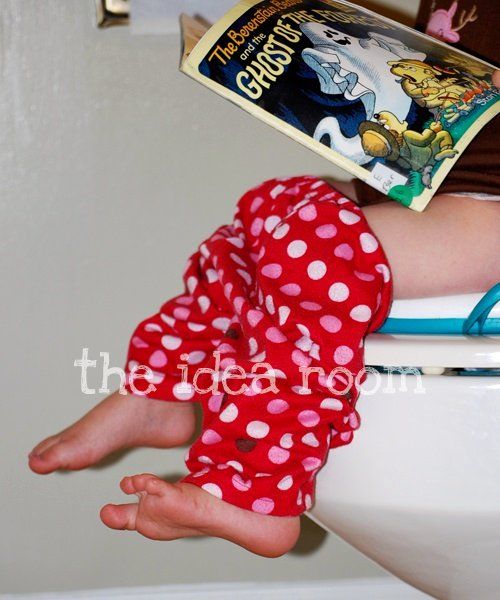 dreaded rite of passage is looming in our very NEAR future! Although we have been through this FOUR times already, some smoother than others, I wanted to get some tips and pointers from my readers.
Considering the many different theories out there, I thought it would be fun for you to share what has worked with your kids and even what has NOT worked. That way we can learn and grow from one another. What might work for one child (or family) may not work for another. And maybe others who read this will find something that will be perfect for them to try.
**Edit–A reader left a comment asking for tips for potty training a child with special needs. I thought it was a great question and recognize that some of you may have helpful tips for her and that more of my readers will also have concerns similar to hers. Here is her comment: "Any potty training tips for children with special needs? My son is a high-functioning child with autism, but he doesn't understand "if, then" statements, like "if you go to the potty, then you will get a treat." He also doesn't seem to care about sitting in his dirty diapers. He is almost 3 and I feel if we don't start soon, he'll be 10 before he's trained!"
And…the person who comes up with the best idea will win an all expense trip to my house…to potty train my daughter. HeHe! Sound good?! (I wish I could…that would be fun…for me!)
JOIN OUR NEWSLETTER
Would you like more Recipes, DIY, Printables and Organization Ideas?
---
Subscribing to the newsletter will enable us to periodically send you creative content exclusively for Idea Room subscribers.
*View our Privacy Policy here.