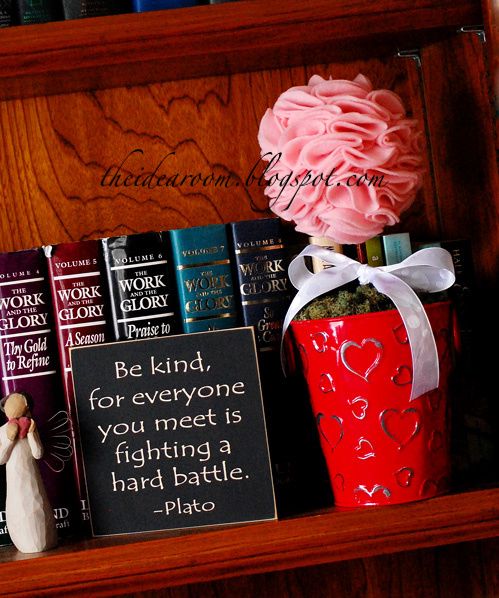 I had so much fun making the ruffle heart wreath that I wanted to use the same process to make some other decor like this Valentine's Topiary. I used the same method as the heart wreath here.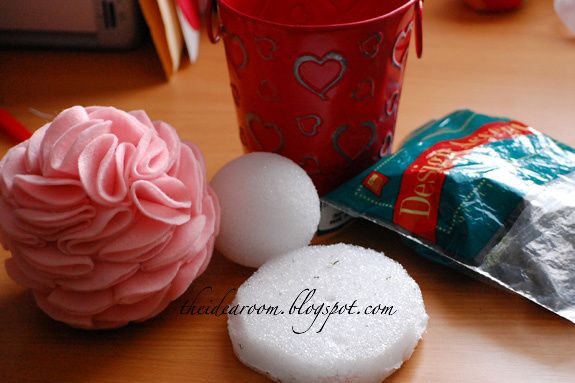 I took a 3 inch styrofoam ball and covered it with the same 3 inch circles folded in half twice and then pinned them to the ball.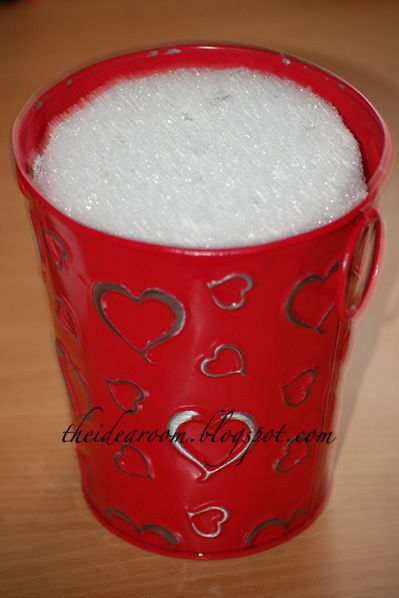 Then I took my heart bucket (which was purchased at Hobby Lobby) and placed a peice of foam into it. Then I took a dowel which I painted black and stuck it into the styrofoam. I added moss to cover the styrofoam. Then I placed the felt ball onto the top of the dowel, added a bow and Viola! A Valentines Day topiary.
I also made a few extra using smaller (2 inch) styrofom balls and smaller felt circles. I can't decide if I really like them hanging or if I should just placing them in a glass jar or in a table center peice.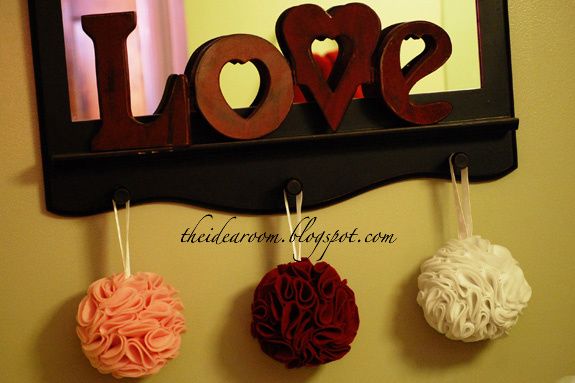 What do you think?
JOIN OUR NEWSLETTER
Would you like more Recipes, DIY, Printables and Organization Ideas?
---
Subscribing to the newsletter will enable us to periodically send you creative content exclusively for Idea Room subscribers.
*View our Privacy Policy here.