We recently refurbished our main floor half-bath which has been something on our "to do" when we moved in over 7 years ago. We have a VERY long list and were finally able to cross it off (that was for all you list makers)! We needed some new decor but I didn't want to spend any more money, so I made a frame to dress up a wreath that needed a permanent home.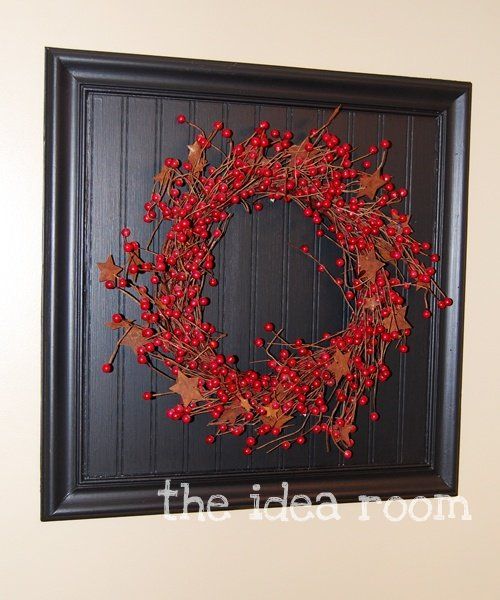 I took a piece of paneling we had taken off a wall from another room, bead board we had left over from my daughter's room and a strip of chair rail we had removed from the family room.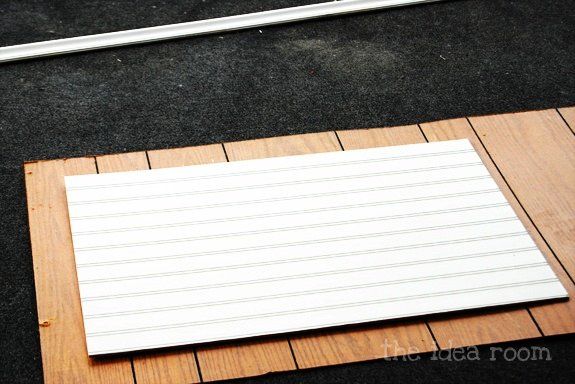 I placed the wreath on the bead board and cut it out square (22 inches x 22 inches), so that there was space around the entire wreath. Then I took the chair rail and placed it so that it was right against the square bead board. It added 5 inches to each side (the width of the chair rail). So I cut the old paneling into a square that measured 27 inches x 27 inches.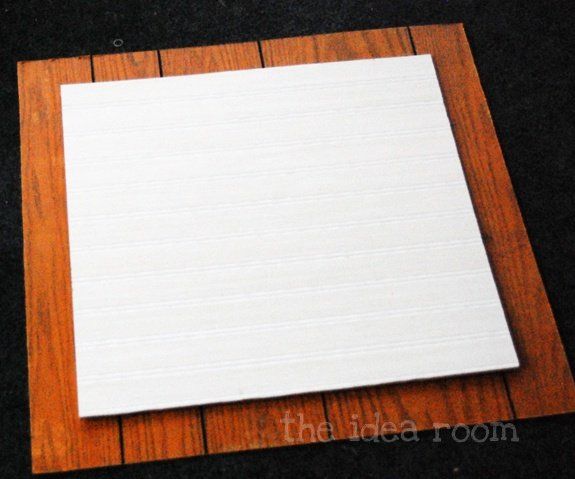 I then cut 4 pieces of chair rail to make the frame. Each piece measured 27 inches at the longest point (bottom of the framing) and 22 inches at the top of the framing. You will need to cut each end on a 45 degree angle so that when the corners are placed together they will form a 90 degree angle. So the bottom end of one piece will be 27 in. while the top of the same piece will be 22 inches. Does that make sense?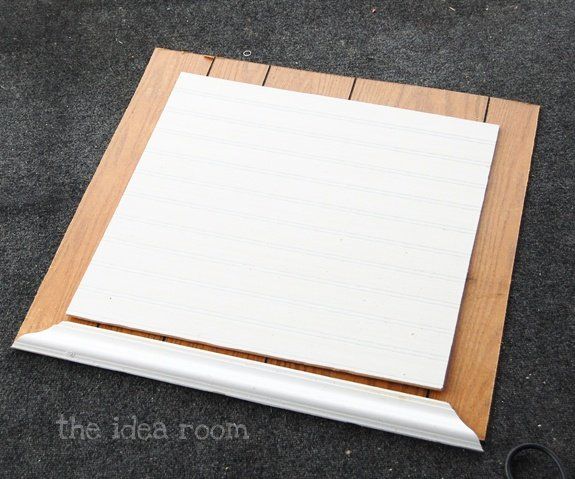 Then I simply took some wood glue and glued the beadboard onto the paneling. Then I glued the frame edges and made sure they all were pushed up snugly against the other. Hold together with some clamps and stack some heavy books on top and let dry overnight.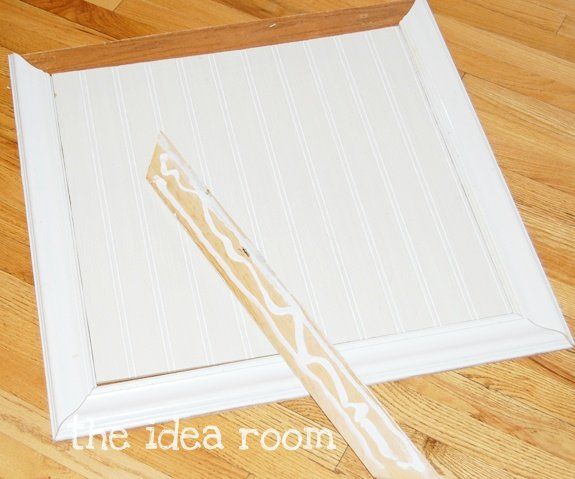 When the glue has dried completely take some Painter's Caulk and fill in all the cracks and spaces and smooth to a nice finish by running your finger along the wet caulk. Wipe any excess onto a damp cloth. When the caulk is dry…paint it!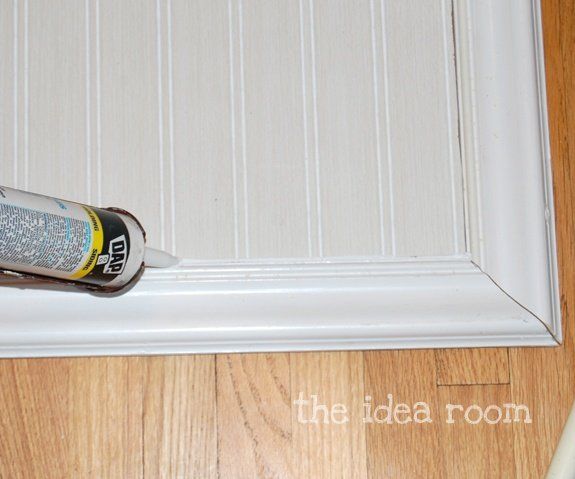 Cheap! And really easy! You can use any size, just make sure to figure out how it all can fit together. I really like how it turned out and have plans to do something similar in my daughter's room. The bathroom is much improved. I'll share more of the actual bathroom re-do a bit later!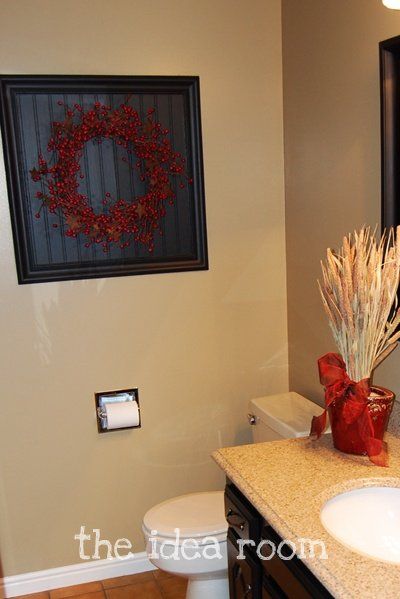 How about we do a Link-up? If you have any projects that you have written about that you would like to share with the Idea Room readers that fall under the Home Decor category please add them here.
Stay Updated!
Would you like more recipes, printables, DIY/Decor, and organization ideas?
---
Sign up for updates and get a free copy or our Sugar Scrubs eBook!