Sorry it took so long to repost…but I have been super BUSY today finishing several projects (and reading all your comments) that were only half finished! I am so excited to share them with you in the coming days.
I also have some awesome GIVEAWAYS. You won't want to miss it…I PROMISE!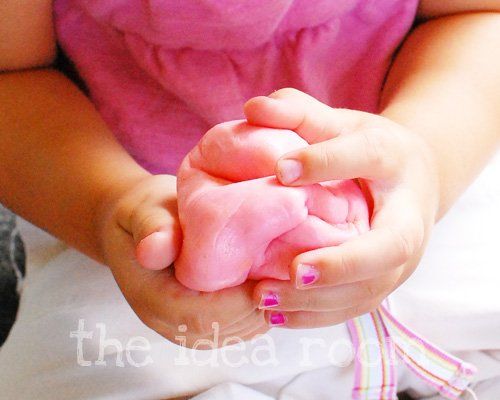 We recently made some silly putty for each kid for one of our summer activities. It was a big hit! It was so simple…anyone can make this and have it turn out! I promise!
Here is the recipe:
1. Take a small mixing bowl and add 2 Tablespoons of Warm Water. Then add 2 Tablespoons of White Elmer's School Glue (other glues might not work as well) and a drop or two of food coloring. Mix together thoroughly.
2. Sprinkle in 1 and 3/4 to 2 Tablespoons of Borax into your glue mixture while stirring constantly. Your mixture will thicken up quickly. When the borax is all added, gather the mixture into a ball and knead together for a few minutes till firm. That's it!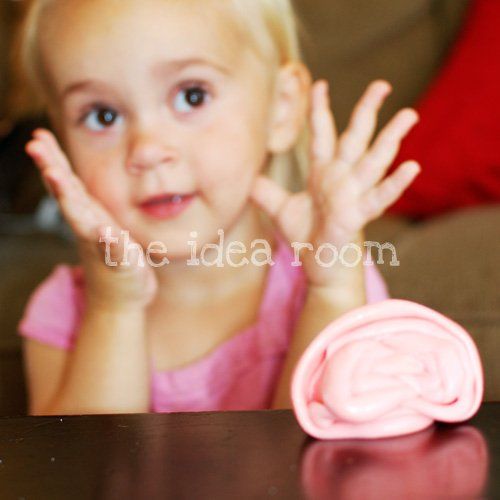 Make sure to keep it away from the carpet! Store in a plastic baggie when not is use.
And for those of you opposed to the use of Borax…here is a different recipe for Silly Putty that uses liquid starch instead of Borax. We have tried both and personally I like the Borax recipe best!
Ingredients:
1 cup Elmer's glue
food coloring, your choice of color (optional: coloring can stain!)
1 cup liquid starch
Pour glue and coloring in plastic container.
Stir until color is thoroughly mixed in.
Add starch a little at a time, stirring with a spoon or kneading with your fingers as mixture thickens.
Keep stirring until mixture holds together like putty.
Test with your fingers: if too sticky, add more starch in small amounts until mass is smooth and rubbery.
★Amy