This year for April Fool's Day, I am planning to make this "dessert" for dinner. Doesn't it look delicious! I really think the kids will like the fun suprise. I found all the pictures and the recipe at Family Fun.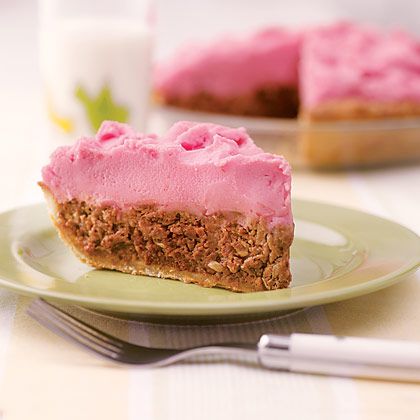 Recipe from FamilyFun.com
Ingredients:
"CHOCOLATE" MEAT LOAF FILLING
1/3 cup barbecue sauce
1/4 cup milk
1 tablespoon dark, unsulfured molasses
1 teaspoon unsweetened cocoa
1/2 teaspoon chili powder
1 small onion, finely chopped
1 tablespoon canola oil
1/2 teaspoon salt
1/2 teaspoon celery salt
1/4 teaspoon pepper
2/3 cup bread crumbs
1 1/4 pounds lean ground beef
1 egg, lightly beaten
"STRAWBERRY" POTATO TOPPING
2 pounds baking potatoes, peeled and cubed
Salt
1/2 cup canned sliced beets (not pickled)
1/4 cup (or more) warm milk
4 tablespoons unsalted butter, cut into pieces
Instructions:
Heat the oven to 350º. In a small saucepan, combine the barbecue sauce, milk, molasses, cocoa, and chili powder. Set the pan over medium heat and whisk the mixture until it is lukewarm and the cocoa is completely dissolved. Set it aside to cool.
Sauté the onions in the tablespoon of canola oil until they are transparent, about 7 minutes.
In a large bowl, whisk together the salt, celery salt, pepper, and bread crumbs. Then add the beef, egg, sauce mixture, and onion. Thoroughly mix the ingredients using your hands or a wooden spoon.
Remove the pie shell from the freezer. (We placed ours in a Pyrex dish to help ensure that the pie would bake evenly.) Transfer the meat to the shell, spreading it evenly with a spoon. Bake it until the meat is cooked through, about 60 minutes.
While the pie is baking, prepare the mashed potato topping. Place the potatoes in a large saucepan and add enough water to completely submerge them. Salt the water lightly, cover the pot, and bring it to a boil. Reduce the heat slightly and cook the potatoes at a low boil until they are tender, about 12 minutes.
While the potatoes cook, puree the beets and 1/4 cup warm milk in a blender until only small bits of beet are left in the mixture. Set aside.
Drain the potatoes and transfer them to a large mixing bowl. Add the butter and pureed beets and, using an electric mixer, whip the mixture until it's smooth and fluffy. Add more milk if needed and salt to taste.
Spread the whipped potatoes over the top of the cooked meat pie with a spatula, as you would whipped cream, mounding it slightly in the center. Slice and serve the pie while the potatoes are still hot. Makes 8 servings.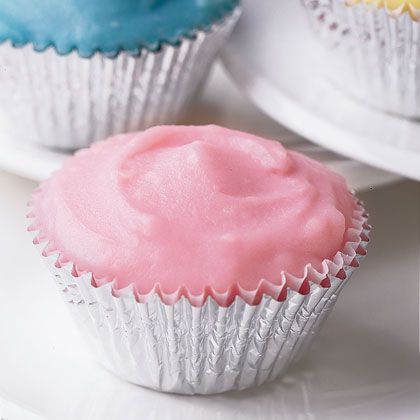 These are meatloaf "cupcakes". Don't they look so yummy?
I really think we are going to have these for dessert this year! These are "fish stick cookies" with taffy green peas and a strawberry sauce for dipping your fish sticks in.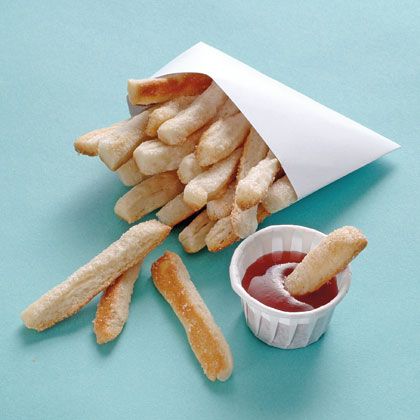 Or wouldn't these french fries be a fun dessert?
Family Fun has a lot of great other food prank ideas to trick your loved ones in a fun way. Go here to see the ones I have pictured here and for many more not pictured. All images are from FamilyFun.com.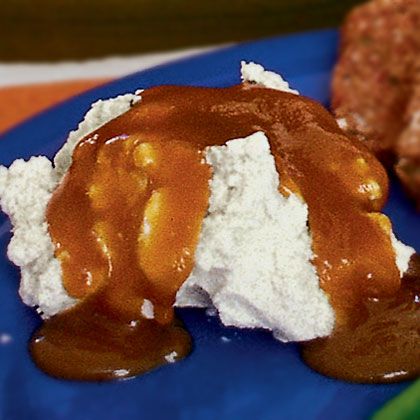 JOIN OUR NEWSLETTER
Would you like more Recipes, DIY, Printables and Organization Ideas?
---
Subscribing to the newsletter will enable us to periodically send you creative content exclusively for Idea Room subscribers.
*View our Privacy Policy here.