Really…another wreath? That was my husbands reaction when he saw me working on my latest creation. One can never have too many wreaths…right?
As soon as I saw Lindsay's book wreath from Living With Lindsay, I knew I would be making one for our study/office. I had the perfect spot for it.
This wreath really was super easy. I have been fighting a sinus infection and am finally conquering it with the help of some antibiotics. I have never had one before and hope I never do again. Ugggghhh!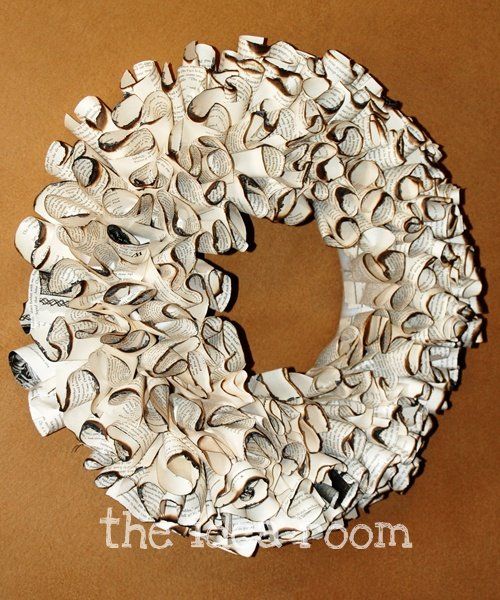 So I made some good use of my "sick" time and made this book wreath. I followed her directions but instead of using a full page from the book, I cut the pages in half. I also did not paint the edges of the book black/brown. Instead, after the wreath was finished, I took a lighter and VERY CAREFULLY (outside with a bucket of water on hand just in case) burnt the edges of most of the book pages. I burnt them a few at a time and quickly blew them out.
I love how it turned out!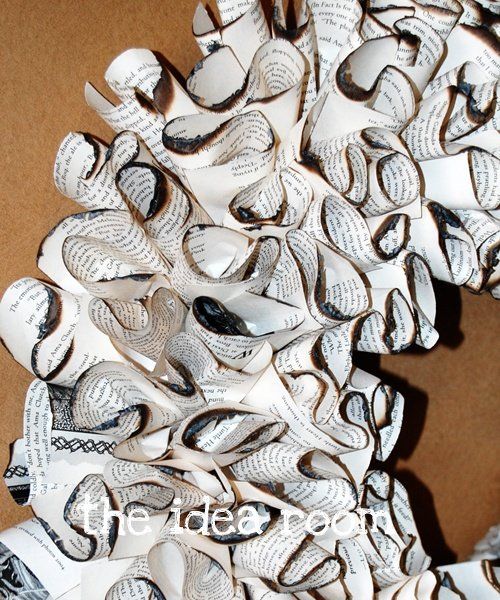 JOIN OUR NEWSLETTER
Would you like more Recipes, DIY, Printables and Organization Ideas?
---
Subscribing to the newsletter will enable us to periodically send you creative content exclusively for Idea Room subscribers.
*View our Privacy Policy here.