The Madness continues…in a good way! I am so happy to be swapping blogs today with Amber from Giver's Log. If you do not know about her blog, you are seriously missing out. Her blog is full of great gift giving ideas! I will be at her place today while she shares a fun creative idea with you. But seriously…you need to check out her blog, that is after you read what she has for you here today :)!
Hello, Idea Room readers! (And fellow fans of the lovely and talented Amy.) I'm so honored to be here. I've had great fun plotting and planning a project for you, and at the same time knowing I get to hand my readers over to Amy for the day to see what fun she has in store. This is just like Christmas! And now on with the project.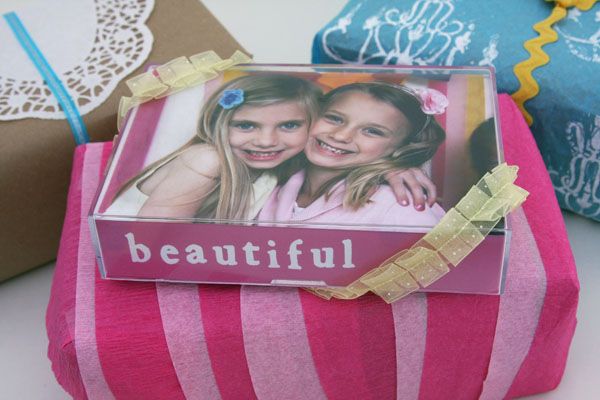 My blog is all about gift ideas and pretty packaging, so I thought I'd share with you my new favorite thing to do with gifts.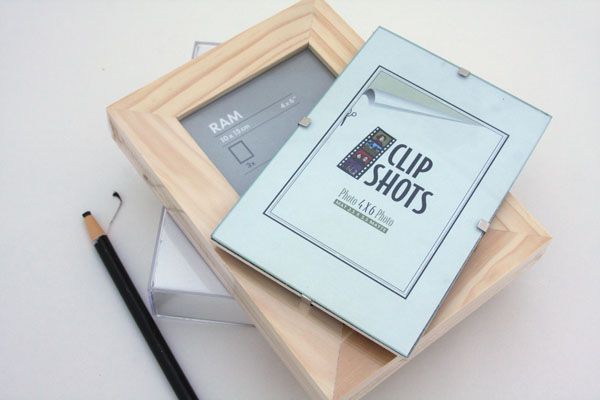 If you are anything like me, you are forever taking pictures, snapping shots of all the people you love every chance you get. Life has so many photo ops, and they're just too hard to resist. I make no apologies! So the trick for me, then, is putting all these great pics to good use.
Want To Make Your Holiday Planning EASY And ORGANIZED?
Check Out Our CHRISTMAS ESSENTIALS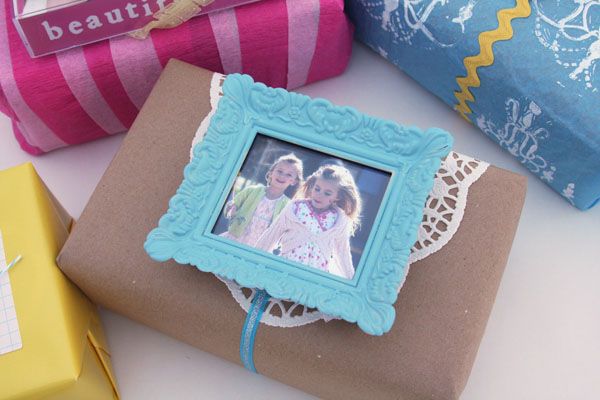 And here is a favorite one. I save my 4x6s and I use them on top of gifts. Simple as that. They stand in for cards and do a lovely job of it. I have so many shots I've taken of my kids with their dear little friends. So I pop those 4x6s in a frame and add it to the gift. Their friends can pick the frame right off the gift and display it in their room. It's a nice little bonding opportunity.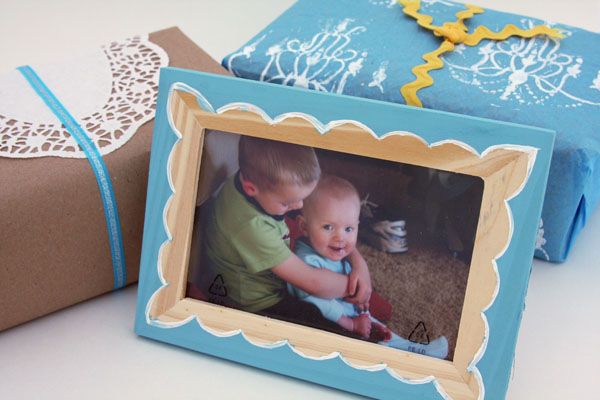 Having a picture is especially great for little ones, who often find themselves facing a whole slew of gifts to open on their birthday party. A picture on top makes it is so much easier for them to connect the gift with the giver. But I also love doing this for Grandma or Grandpa, or for gifts from sibling to sibling. My kids think it's pretty great having framed pictures with each other that are just for their room.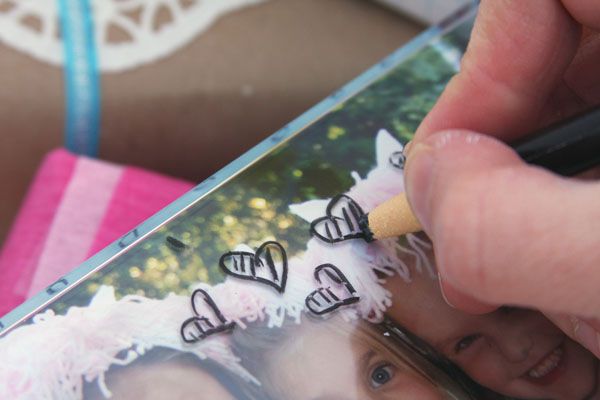 My gift closet is now stocked with lots of inexpensive frames (take a peek here to see what else I keep in that closet). I pick up the plastic cube frames at Walmart for two dollars, or I get three wooden frames for two bucks at IKEA. The wooden frames are great plain, or they're quick to paint and personalize. And if you're counting pennies, this ends up being cheaper than a card (though I'm the first to admit that good stationary is worth the price).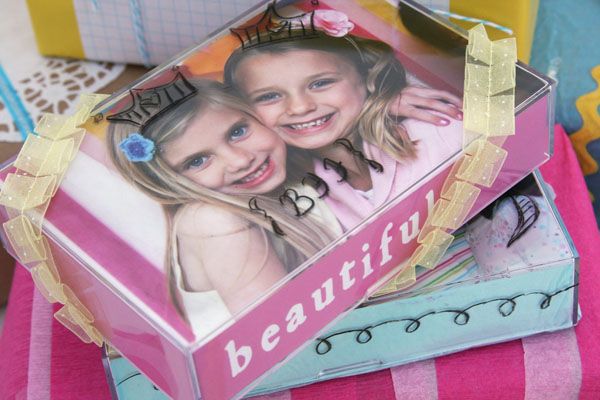 Now. Here comes the fun part. Are you ready? Once you've wrapped the gift and placed the pic on top, it's time to doodle. If you grab a grease pencil, you can draw right on the glass or plastic of the frame. I am a huge fan of doodling (on cakes, on shower curtains, in hand soap). The possibilities are endless. You can add a message, or a mustache or tiara, a tux instead of a t-shirt, anything. It's great fun letting the kids add their own touches. And doodling can be easily wiped off with a towel if you don't like it, then re-doodled.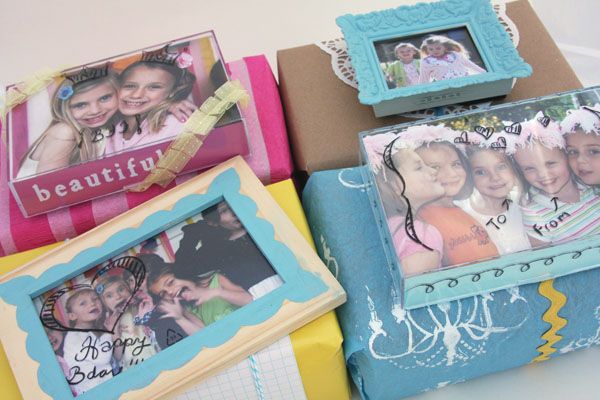 I hope you'll try! And if you need some gift wrap inspiration, stop by my gift wrap index and help me ooh and awe at some of the beautiful packaging ideas out there.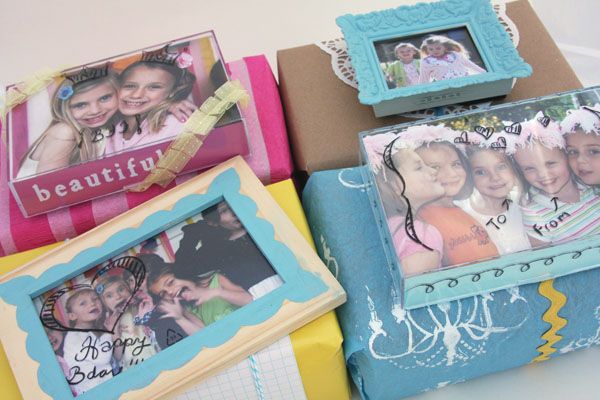 Thanks again Idea Room readers! It's been lovely. I hope to see you again some time. If you're ever in need of, say, a teacher gift or a gift that's cheap or free (you'll recognize some of Amy's there), or anything else, pop in and say hello.
_________
Thanks Amber! What a great idea! Be sure to stop by Amber's blog and see what I have in store for you as well!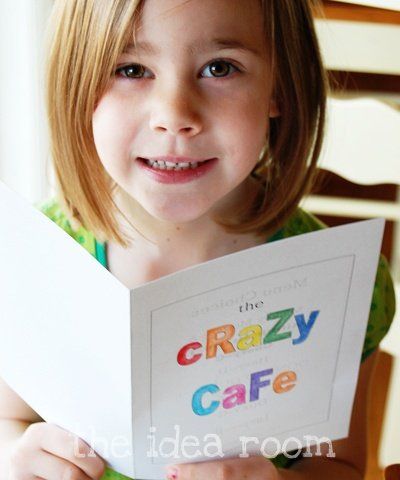 JOIN OUR NEWSLETTER
Would you like more Recipes, DIY, Printables and Organization Ideas?
---
Subscribing to the newsletter will enable us to periodically send you creative content exclusively for Idea Room subscribers.
*View our Privacy Policy here.