with a little piece of plastic…aka THE BINKY (paci, pacifier, dummy, etc.).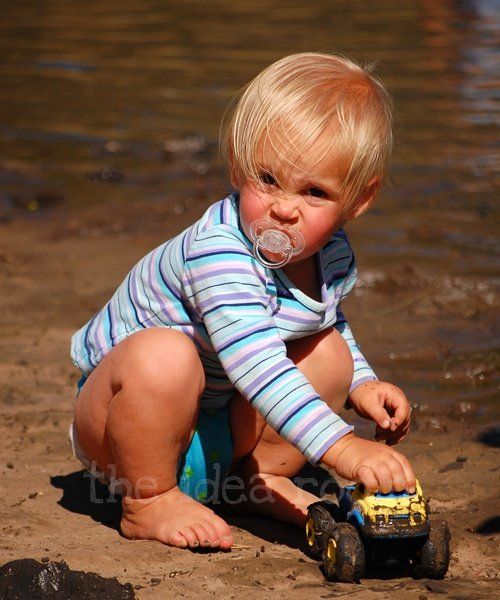 All my kids have used them with varying degrees of enjoyment. Some really had no use for them, while others developed a big attachment to them. I was a more disciplined parent for the older three and had banished the binky for all of them by the time they were 1 year old.
Then came my 4th daughter. She is spunky and VERY independent. I also had become a LOT more laid back in the ways of being a "disciplined" parent. I did some things I swore I would never do (of course this was before I actually HAD kids), and letting our child have a binky after 12 months of age was one of them.
This daughter had her binky until she was almost 2. Then we went to Disneyland with the binky. When we got home…the binky was "missing". We told her Mickey Mouse took it and gave it to a new baby who needed it. She believed us. She was a little taken back, but couldn't stay mad at Mickey for very long, especially when Mickey Mouse sent her a stuffed TinkerBell Minnie Mouse as a thank you gift.
Every once in a while, sometimes out of the blue, she would say, "Mickey took my binky!" (with a little attitude and an angry scowl). It was a very sad time for us.
Now…I know you must all be thinking what horrible parents we are :)(hehe). We felt horrible…but we were desperate. And desperate times call for desperate measures! Besides no one could ever hate Mickey Mouse!
Well, fast forward a couple of years, different daughter…same dilemna. You would think we would have learned our lesson. But apparently we didn't. This baby is not a baby anymore and she still has her binky. Granted she is only allowed to have it for naps and bedtime, she still REALLY likes it…and most of the time, so do I. (Yes…she holds a binky sometimes while sleeping too…Don't judge me :))!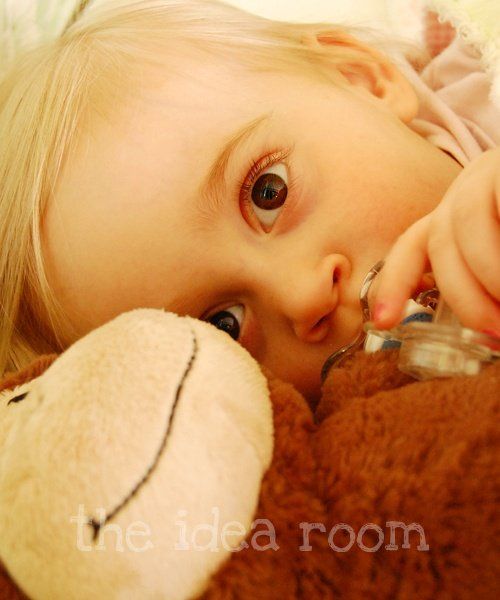 I love how it makes her want to go to bed at night. She can't wait to get in there and get her binky. She also LOVES nap time! She is the best sleeper! And admittedly after 12+ years of kids and late nights, all nighters, night-time nursing, teething, nightmares, never sleeping in on weekends and so on…I want my sleep! So…I have not done what needs to be done and DITCH that pesky piece of plastic.
So, I need your advice…AGAIN! I need a nice and gentle way to wean my baby from her beloved binky. I know I can count on you to help a desperate, sleep-deprived mommy free herself from this twisted relationship! Are there any of you who have battled this same addiction with your children?? and how did you deal with it?
JOIN OUR NEWSLETTER
Would you like more Recipes, DIY, Printables and Organization Ideas?
---
Subscribing to the newsletter will enable us to periodically send you creative content exclusively for Idea Room subscribers.
*View our Privacy Policy here.