Ever have one of those projects that just seems to take F.O.R.E.V.E.R. to complete? I have one of those half finished right now…my daughter's room. I painted the walls over two months ago and just finally painted the trim. In the meantime, I have been searching for ideas to decorate her walls with a fun wall collage. Then I found this butterfly wall art collage over at Ali Edwards. I knew immediately that it would fit perfectly for what I had in mind.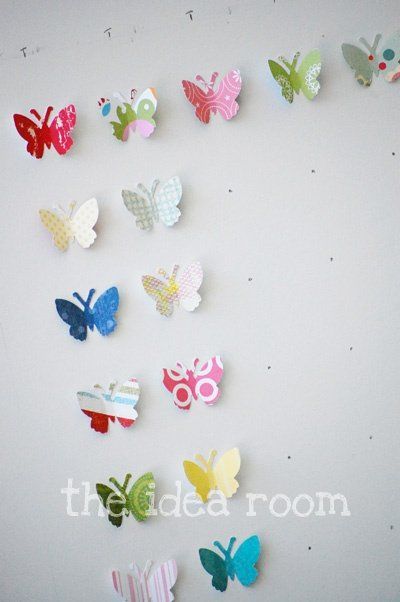 So I took an old frame that was currently empty and spray-painted it white. I then took the back of the picture frame (the wood) and spray-painted it white as well. Then I used a butterfly punch and punched out several butterflies from scrapbook paper.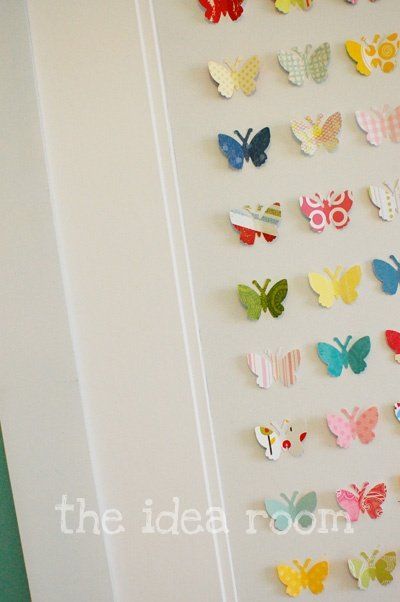 I measured the inside of the photo matte and figured out how many rows and columns of butterflies I wanted. Then I drew a dot where I wanted to glue each butterfly so they were lined up perfectly. Then I simply glued the butterflies into place.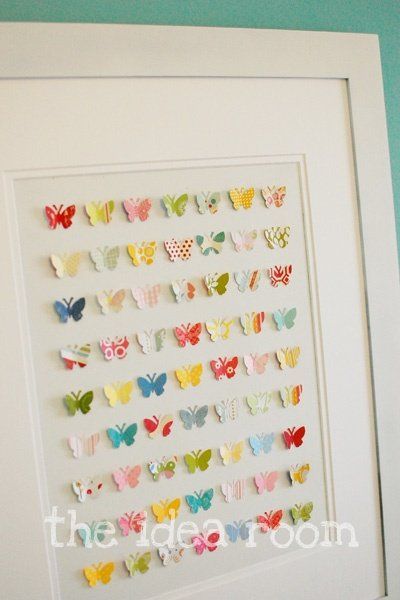 I removed the glass from the frame so that the butterfly wings could stick out from the picture itself. So easy and totally free and I already had everything on hand! What could be more perfect than that? I love how colorful it is and how it looks on her blue walls.
We have a few more loose ends to tie up before her room is finished and I will share it with you when we are finished!
JOIN OUR NEWSLETTER
Would you like more Recipes, DIY, Printables and Organization Ideas?
---
Subscribing to the newsletter will enable us to periodically send you creative content exclusively for Idea Room subscribers.
*View our Privacy Policy here.